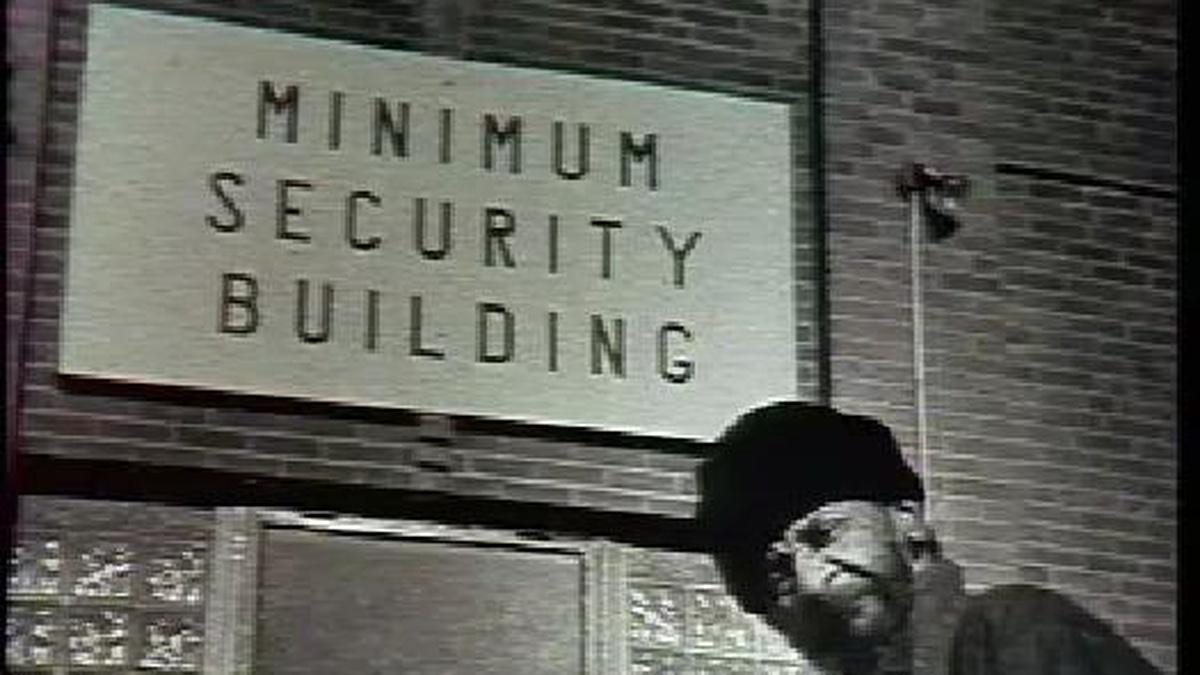 S3 E31 | CLIP
Auburn Hare
One of the greatest living blues guitar players at the time, Auburn Hare spent the rest of his life in the Stillwater Prison.
TRANSCRIPT

>> I LOVE TO SEE IT COMING

BACK AGAIN.

AND THOSE PERFORMERS ARE TRULY

EXCELLENT, REAL ARTISTS.

THE PIANO PLAYER WAS CARRIE

THOMAS, TONY MORIN OWE PLAYED

DRUMS AND PAT MORIARTY SAX AND

THOSE ARE ALL LOCAL PEOPLE.

WE HAVE THE TALENT, IF WE CAN

JUST HAVE PLACES TO HEAR IT.

ANOTHER JAZZ TALENT WE HAVE IN

OUR COMMUNITY IS A MAN CALLED

ORBIN HEIR, HE IS ONE OF THE

FINEST BLUES GUITARIST WHO

EVER PLAYED.

BACK IN THE '50s HE PLAYED

WITH MUDDY WATERS AND IN THE

EARLY '60s HE WAS WITH THE MO

JO BUFORD BLUES BAND BUT FOR

THE PAST 16 YEARS, THERE

HASN'T BEEN MUCH OPPORTUNITY

TO HEAR ORBIN HEIR'S MUSIC

BECAUSE HE'S BEEN INSIDE THE

WALLS OF STILLWATER PRISON.

[ ♪♪ ]

>> AUBURN HAIR IS ONE OF THE

GREATEST LIVING BLUES GUITAR

PLAYERS.

HE GAINED HIS REPUTATION FOR

PLAYING THE BLUE BLUES AS A

SIDE MAN IN CHICAGO BARS AND

BLUES JOINTS DURING THE 1950s.

AUBURN HAIR'S AGGRESSIVE STYLE

OF GUITAR STYLE FORMED THE

UNDERPINNING OF SOME OF THE

MOST FAMOUS BLUES MUSICIANS OF

HIS TIME, WOLF, JAMES COTTON

AND MUDDY WATERS.

TODAY, AUBURN HAIR IS NEARLY

FORGOTTEN, FOR THE PAST 16

YEARS, HE HAS BEEN IN

STILLWATER PRISON SERVING A

LIFE SENTENCE FOR KILLING A

POLICE OFFICER.

[ AUDIO UNINTELLIGIBLE ]

>> SOME NEIGHBOR DECIDED THAT

SHE WANTED TO CALL THE POLICE.

I DON'T KNOW WHAT SHE TOLD

THEM.

BUT, ANYWAY, THEY COME TEARING

IN.

I GOT SHOT IN THE BACK THREE

TIMES.

YOU KNOW?

REACTION IS, YOU KNOW, YOU

CHECK YOURSELF, YOU KNOW.

THAT'S THE WAY THAT COME DOWN.

>> DAN SHELLMAN HAS ATTEMPTED

FOUR TIMES WITHOUT SUCCESS TO

SECURE AN EARLY PAROLE DATE

FOR AUBURN.

>> YOU KNOW, THE ONLY THING I

CAN CONCLUDE IS THAT IT WAS

THE NATURE OF THE OFFENSE.

SPECIFICALLY THE VICTIM.

THAT THE VICTIM WAS A

POLICEMAN.

AND, YOU KNOW, I THINK

THAT'S -- THAT'S UNFORTUNATE

AND NEVER TRIED TO MINIMIZE

THE SERIOUSNESS OF THE OFFENSE,

BUT AFTER HE'S BEEN THERE 16

YEARS NOW, HE HAS HAD TWO

MAJOR CANCER OPERATIONS, HIS

LIFE EXPECTANCY NOW IS LESS

THAN FIVE YEARS UNDER ALL

MEDICAL PROBABILITIES, HE IS

NOT REGARDED AS A THREAT TO

ANYBODY. HE'S BEEN A MODEL INMATE.

HE HAS GOT GREAT MUSICAL

TALENT.

HE CAN STILL CONTRIBUTE TO

SOCIETY WITH THAT TALENT.

>> YOU KNOW, YOU GOT A LOT OF

TIME TO DO IT SO YOU DO IT.

YOU DON'T TRY TO DO IT TWO,

THREE DAYS AT A TIME.

YOU DO IT ONE DAY AT A TIME.

YOU KNOW, JUST ONE.

TURNS OUT MUCH BETTER.

>> ALTHOUGH HE IS NOT

CONSIDERED READY FOR RELEASE,

PRISON AUTHORITIES DO

RECOGNIZE AUBURN HAIR'S

MUSICAL TALENT.

GOOD PRISON RECORD AND POOR

HEALTH.

SINCE HIS TRANSFER TO MINIMUM

SECURITY, HE HAS BEEN ALLOWED

TO PERFORM FOR AUDIENCES

OUTSIDE THE PRISON.

AUBURN HAIR HAS BEEN

REDISCOVERED.

BUT HE DOESN'T HAVE MUCH TIME

AS ONE OF THE GREATEST.

[ ♪♪ ]

[ ♪♪ ]

[ ♪♪ ]

>> HAS AUBURN, HAS HE IMPROVED

OR, IN A SENSE, BEEN REHA BILL

DATED WHILE IN PRISON?

REHABILITATED.

THE ANSWER IS YES.

I DON'T KNOW THAT PRISON DID

IT TO HIM.

I DON'T KNOW THAT PRISON

REHABILITATES ANYBODY, EXCEPT

THAT IT ISOLATE THEM AND IN

SOME CASES, IT MAKES THEM

THINK ABOUT THEIR LIVES.

[ ♪♪ ]

[ ♪♪ ]

[ ♪♪ ]

>> WHEN I'M OUT THERE, I

FORGET ABOUT HERE, YOU KNOW.

SO, THAT'S THE WAY THAT GO.

YOU KNOW?

YOU KNOW, IT'S ALL DIFFERENT

WORLD.

BUT, YOU KNOW, IT'S SOMETHING

THAT YOU HAVE TO -- YOU KNOW

YOU GOTTA COME BACK.

SO, YOU KNOW, YOU NEVER --

YOU'RE GOING AWAY TO STAY.

[ ♪♪ ]

>> AUBURN HAIR STILL PLAYS THE

BLUES AND HE IS STILL AN

INMATE WITH A LIFETIME

SENTENCE.

>> COULD BE BETTER.

COULD BE A LOT WORSE.

I'M HANGIN' IN THERE.

>> THAT MAN MAKES ME VERY VERY

HAPPY.

ON A SCALE FROM ONE TO TEN,

HE'S ABSOLUTELY TEN, TEN, TEN,

TEN, HE'S JUST GRAND.

I ONLY HOPE THAT HIS WORK IS

BEING RECORDED WHEREVER HE IS.

I CAN'T IMAGINE ANYONE WHO

LOVES MUSIC NOT BEING ABLE TO

SENSE THAT THERE'S SOMETHING

SPECIAL THERE.

JAZZ IS A FINE CLASSICAL GENRE

OF MUSIC.

LET US HEAR MORE OF IT.

LET US HEAR IT, PERIOD.

THIS PROGRAM IS THE LAST IN

THE WYLD RYCE SERIES.

IT'S BEEN FUN.