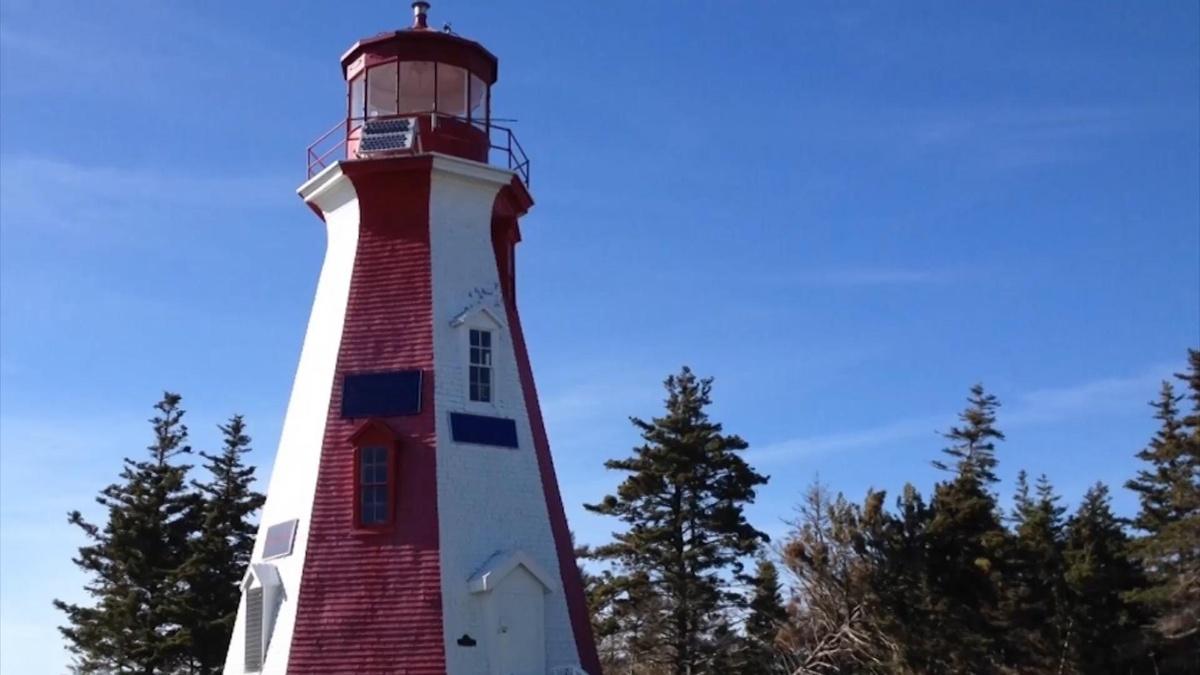 CLIP
National Lighthouse Museum
We take a short ferry ride from the tip of Manhattan to the north shore of Staten Island where we visit a museum that gives new life to a venerated location with a national history.
TRANSCRIPT

>> This is the heart of the

harbor.

I mean, we're right in the

center of things.

You have to imagine a ship

coming across the Atlantic and

then crashing on one of the

reefs out in the harbor.

Lighthouses had to be built to

navigate them through this

harbor and through all of the

harbors in the entire country

and in the entire world.

That's the reason why

lighthouses are so important.

We have over 600 lighthouses in

the country and over 15,000 in

the world, and people want that

history.

We want to save that history.

Many of them are being

repurposed, and the museum here

is -- We put together to

preserve and educate

for future generations.

>> This was the home of the U.S.

Lighthouse Depot

from 1864 to 1939.

>> What the depot was was

anything that a lighthouse

keeper in America needed.

It was essentially made here

on-site, brought here to be

inspected and then shipped out

nationwide, so we're not talking

about a regional depot, even

though it did function that way.

We're talking about a national

depot that serviced and

delivered supplies nationally

to all lighthouses in America.

>> Administrators worked here.

The keepers were filtered

through, and the architects

were designing lights here right

in the administration building.

The Fresnel lenses came in

from France and England,

were brought here to the site,

assembled, and then disassembled

and sent throughout the country,

so this was a warehouse

for all our Fresnel lenses

coming into the country, also.

>> The one interesting

worker here at the depot

that we know who sort of lived

on Staten Island and worked here

was Joseph Funk, and he was

important because he patented

a lot of the oil lamps

that went inside the lenses.

So they introduced a new oil,

and it was his job to make it

work, so he was a prolific

patentor.

>> We created an education here

that'll give you a good

understanding of what

lighthouses and the history

of lighthouses are,

but you'll also find a timeline

of lighthouses.

You'll find history on the

purpose and also history about

the site that begins back

with the Lenape Indians forward.

You'll also find the history

of what happened on the site of

the -- during the U.S.

Lighthouse Service General

Depot, stories about the

keepers, and some illuminants,

some of our smaller

Fresnel lenses.

>> Now, I'm a lighthouse nut.

As a matter of fact, so much of

a nut that I maintain and care

for this lighthouse,

the Henry Island Lighthouse

in Nova Scotia, but I'm nothing

compared to Wilfried Komanowski,

a man who has traveled the world

looking at lighthouses.

He's been to 2,500 of them.

I wonder why.

>> We are now already bringing

in many people coming from all

over the world, and we have a

wonderful map that's showing

where people are coming from,

so we kind of ask them to put a

pin in, and you'll be amazed

at who's coming already,

and we're just getting started.

We do lighthouse boat tours,

and we do lectures,

and we are now able to bring

in children to visit the museum,

which we're excited about,

and we're growing.

We're open every day except

Monday from 11:00 to 5:00 in the

summer, and in the winter, 11:00

to 4:00.

People are coming already,

and we're very excited that

they've found this history

and appreciate it.