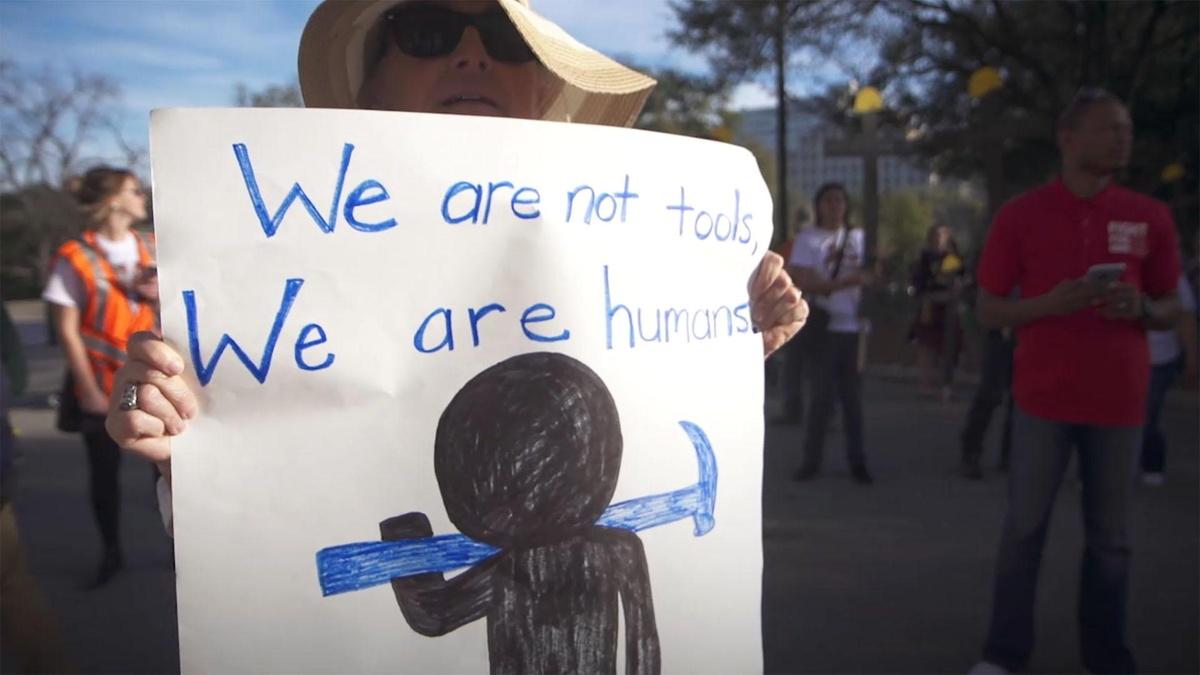 CLIP
Our Stories, Our Movement
Another death of a construction worker on the job in Austin fuels the need for change in the industry. Workers are moved to tell their own stories of struggle with the hope to empower workers across the state to stand up against unsafe and exploitative working conditions.
TRANSCRIPT

I want to talk to you a little bit about the bills, the rest breaks.

I think it's not too much to ask.