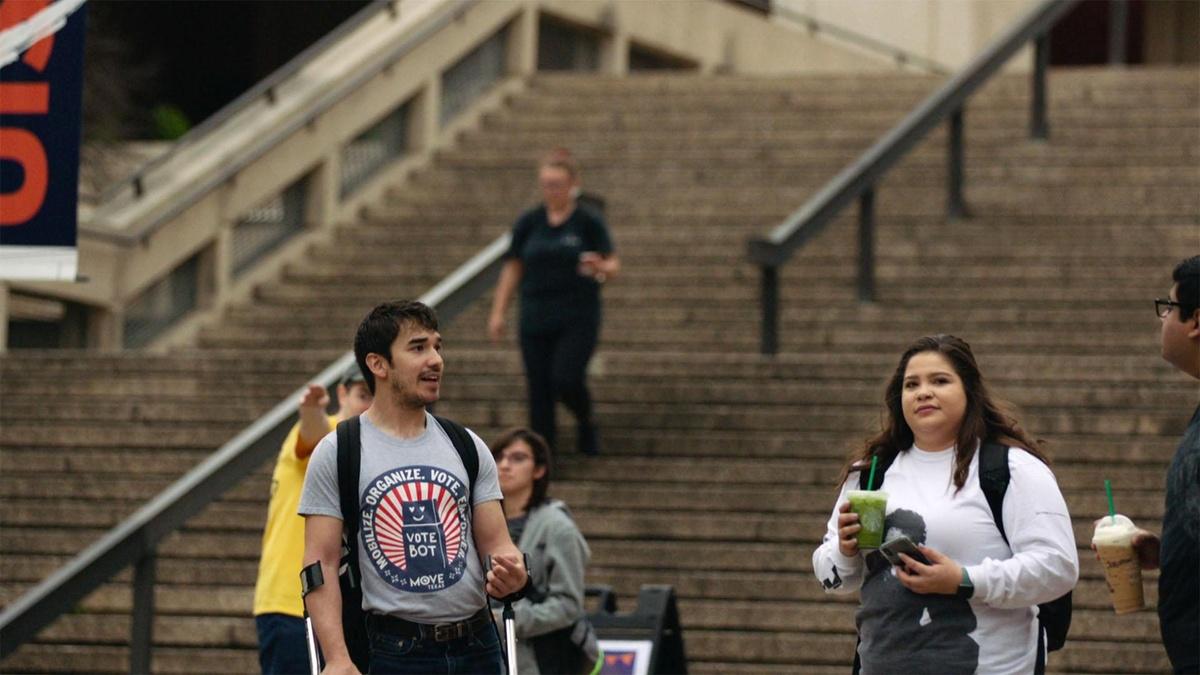 PREVIEW
Trailer | Alex Birnel | Latino Vote
Get an inside look at the high-stakes effort to turn out the Latino vote in this year's election. Alex Birnel, advocacy manager of MOVE Texas, discusses registering voters.
TRANSCRIPT

Hey, what's up, man?

Registering voters is a critical form of self-defense

for those voters against campaigns

that may look at them in a one-dimensional way.

Young people are more powerful at the ballot box.

A lot of them are Latinx voters.

The critical point is going to be

registering them to vote,

connecting them to the process.

Thanks for being a voter.

Thanks for being a voter. Appreciate it.