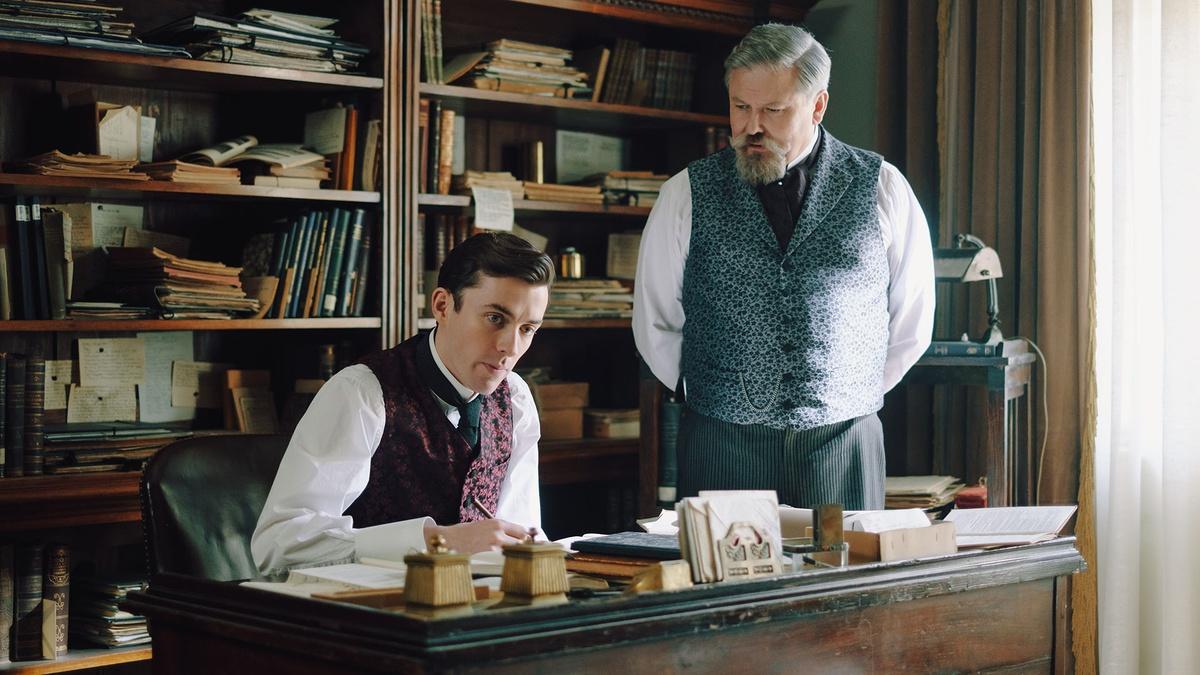 S1 E5 | PREVIEW
Episode 5 Preview
When his nephew, a student at a military school, suffers a breakdown after a fellow cadet's death, Max calls on Oskar for help. The school prepares a new generation of military officers, but its barbaric traditions are hidden from the outside world.
TRANSCRIPT

(dramatic music) - Inspector.

- A boy died.

They found his body in the river.

- [Pathologist] Drowned, lungs flooded with water.

- [Max] It wasn't an accident.

There's something evil in this institution.

A ritual passed between the generations.

(screaming)

- [Oskar] What will make him do something

like that to himself?

- Clara and I are no longer engaged.

I'm in love with you.

- [Oskar] Who's being hunted?

- We've stumbled into a murder investigation,

welcome to the case inspector.

- [Presenter] Vienna Blood, only on PBS.