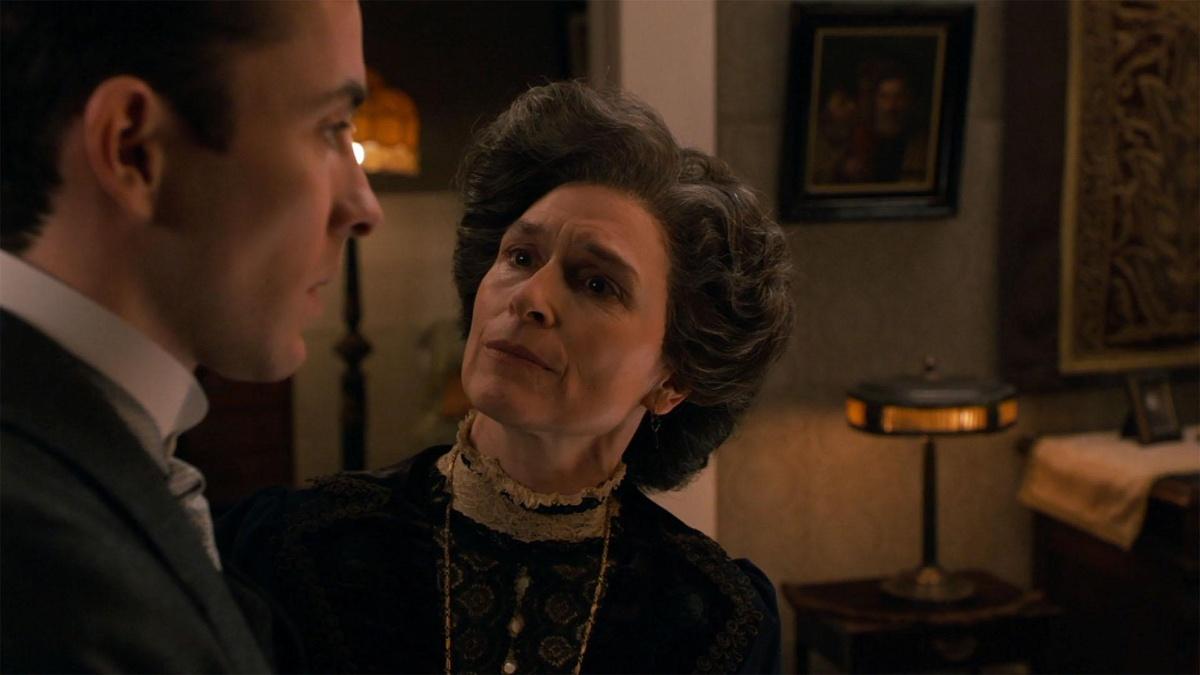 S1 E5 | CLIP
Daniel's Military School
When Max's nephew Daniel suffers a breakdown, he believes something sinister is to blame. Looking for answers, Max asks Oskar to join him on a trip to Daniel's military school.
TRANSCRIPT

- How is he?

- He's lucky, wounds weren't too deep.

- I don't understand.

What would make him do something like that to himself?

- Well done, Max.

That accident could've been a great deal worse.

- Wasn't an accident.

- Don't be ridiculous.

- Won't help Daniel to pretend that it was.

I've seen cases of self-harm before.

- [Mama] Don't talk like that, he's not a patient.

- He's deeply disturbed, Mama.

No use in pretending otherwise.

(dramatic music)

- Oh my God.

Papa?

Max?

- They came to live with us in Vienna

when Daniel's father died.

He was a soldier, killed in action.

So Daniel was brought up in Austria.

My sister decided to send him

to Saint Florience, the military academy.

I would like you to come to the school with me.

(dramatic music) (carriage rattling)

(horse snorts)

(horse whinnies)

What is it?

- What do they call it?

The happiest days of your life.