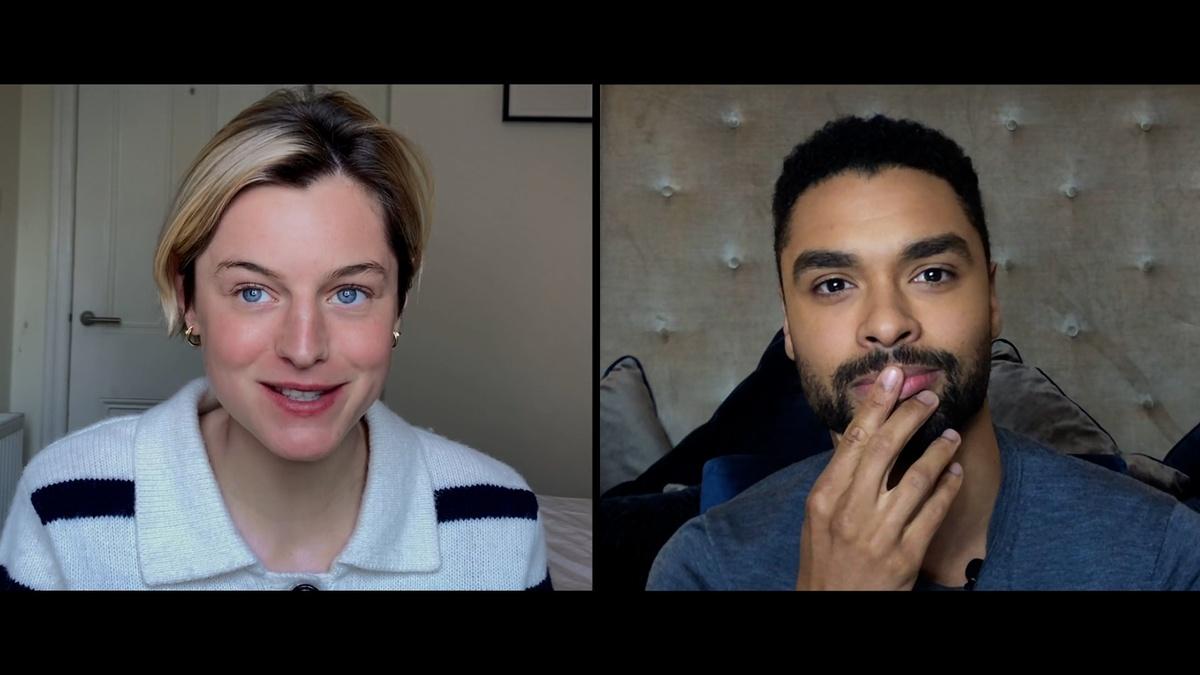 S14 E3 | PREVIEW
Kaley Cuoco, Elizabeth Olsen and more (Preview)
Kaley Cuoco ("The Flight Attendant") and Elizabeth Olsen ("WandaVision") discuss their new roles as producers, and Emma Corrin ("The Crown") and Regé-Jean Page ("Bridgerton") talk about their breakthrough roles.
TRANSCRIPT

Variety Studio: Actors on Actors

gets you behind the scenes

of this year's critically acclaimed series.

-I kind of found myself doing a million different takes.

This time I cried,

and the next I would laugh.

I sort of had this mad realization that as much as this is Diana,

this character is almost fictional.

-Thanks to me, people have shown up.

Thanks to me, people are interested.

-Featuring Kayley Cuoco and Elizabeth Olsen

and Emma Corin and Regé-Jean Page.