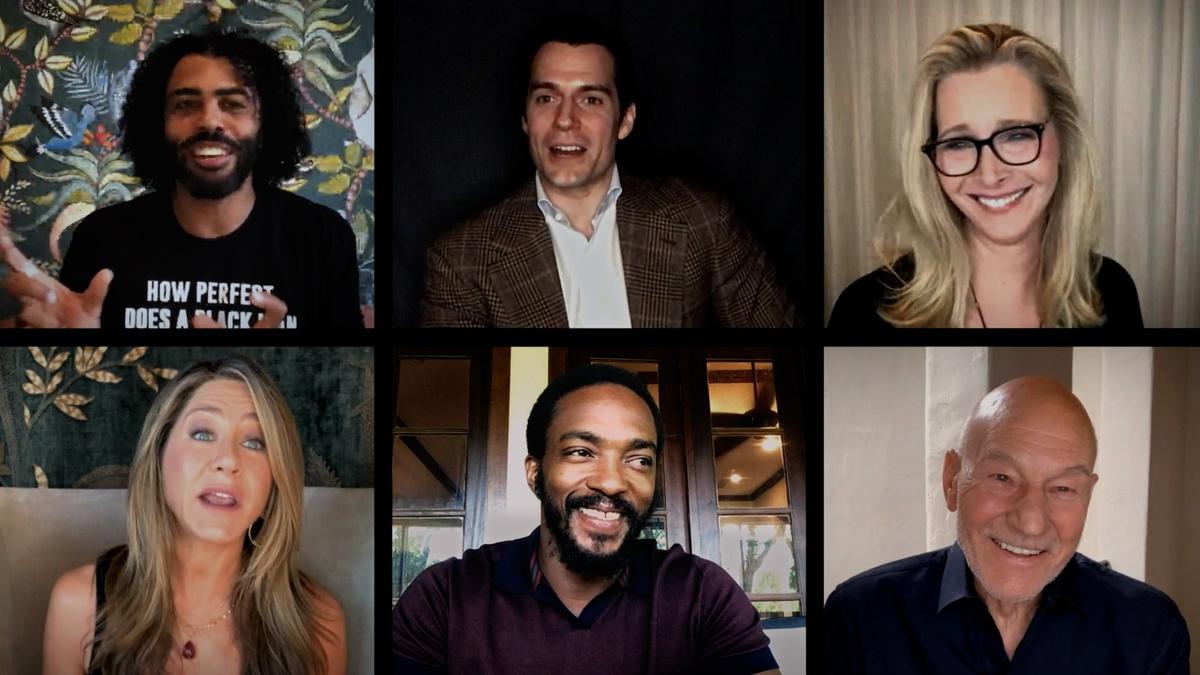 S12 E3 | PREVIEW
Jennifer Aniston, Patrick Stewart and more (Preview)
This episode features Jennifer Aniston (The Morning Show) with Lisa Kudrow (Space Force), Daveed Diggs (Snowpiercer) with Anthony Mackie (Altered Carbon) and Henry Cavill (The Witcher) with Patrick Stewart (Picard).
TRANSCRIPT

"Variety Studio: Actors on Actors"

gets you behind the scenes of

this year's critically acclaimed television series.

-You blew me away.

-Featuring Jennifer Anision and Lisa Kudrow,

-Gee whiz!

-Daveed Diggs and Anthony Mackie,

-your career will always be made by other people saying no.

-and Henry Cavill and Patrick Stewart.