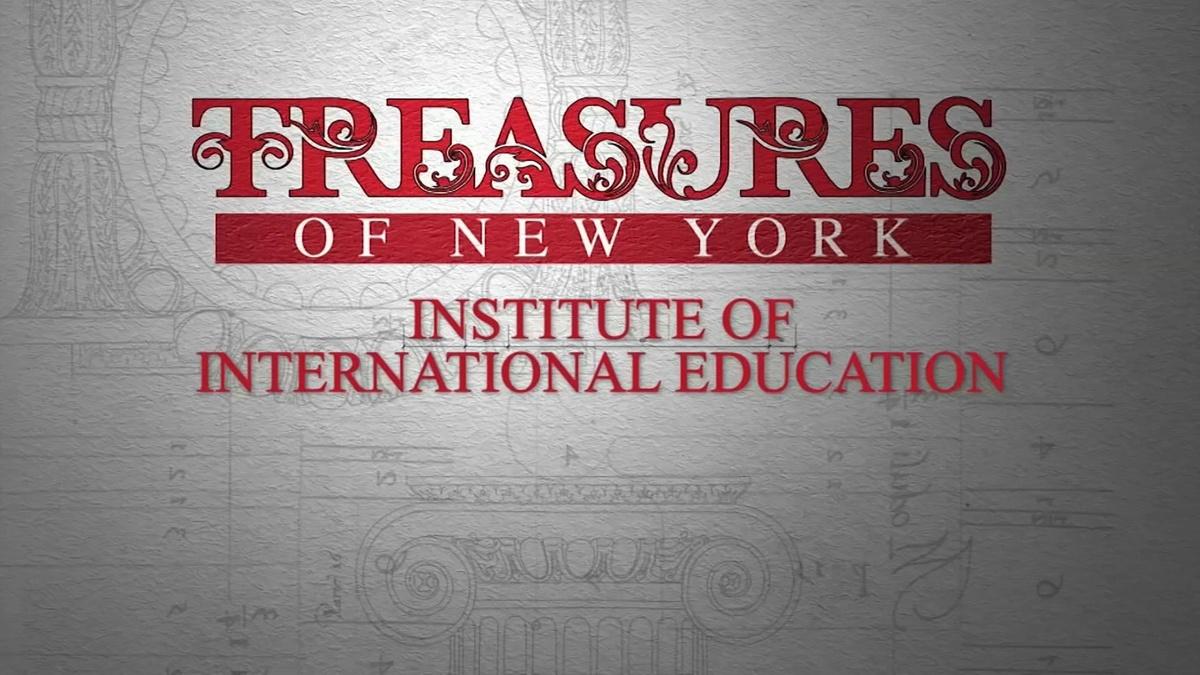 PREVIEW
Treasures of New York: Institute of International Education
Treasures of New York: Institute of International Education traces the history of this distinguished organization, shedding light on its major accomplishments over the past hundred years to promote international education and empower the global exchange of ideas.
TRANSCRIPT

Education is the best thing

we've ever invented to try to

solve humanity's problems and

assure its future.

The Institute of International

Education,

a nonprofit rescuing scholars

in peril and creating

opportunities for students and

teachers across the globe.

When I learned that I can

apply to the Scholar Rescue

Fund by the IIE now there is a

window of hope or light.