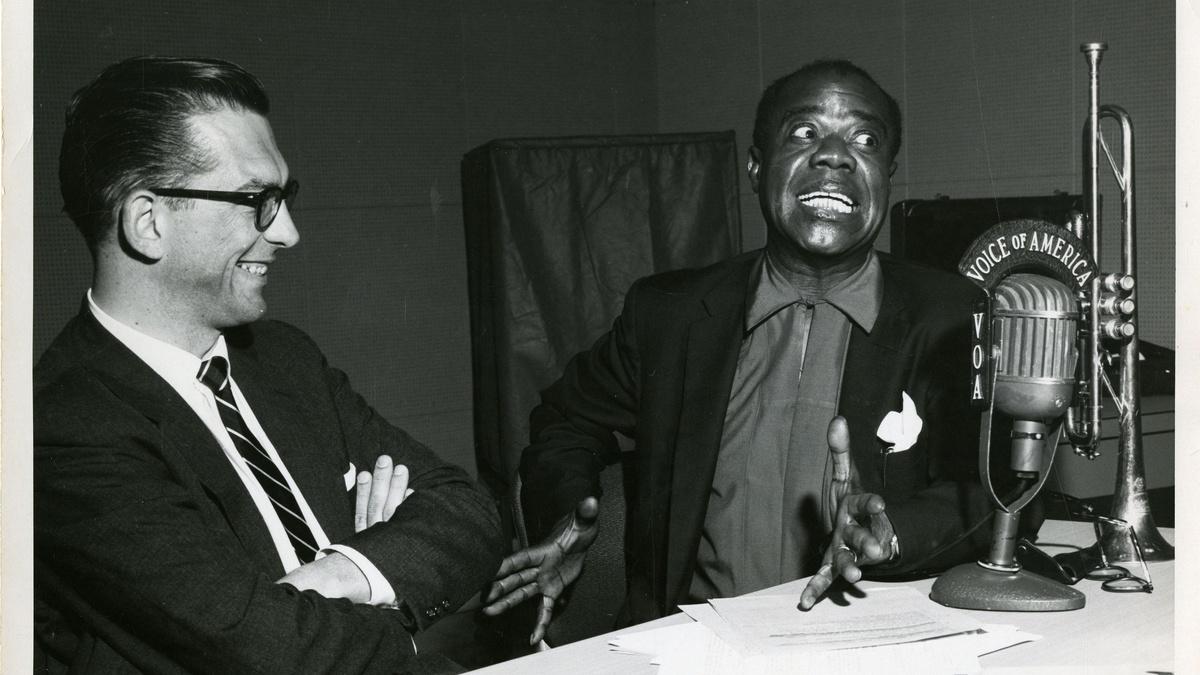 CLIP
Louis Armstrong: America's Cultural Ambassador
Willis Conover's popular Voice of America radio show gave American jazz a worldwide stage, and Louis Armstrong, its brightest star, was ready for the spotlight. A front-page story in The New York Times claimed America's best Cold War weapon was "a blue note in a minor key," and that Armstrong was its best ambassador.
TRANSCRIPT

How do you do? This is Willis Conover in Washington D.C.

Jazz guarantees each musician absolute freedom within a framework of cooperation.

Conover understands that jazz is more than just music he sees it as being profoundly political.

Conover''s weekly radio shows often featuring interviews with musicians

and the international success of Gillespie''s tour

convinced State Department chiefs that jazz diplomacy had serious potential.

Now, they set their sights on getting possibly the most

famous musician in the world in jazz or otherwise to stump for Uncle Sam.

Louis Armstrong, the name which means America to

more people than anyone else I can think of over a long period of time.

What can you say about Louis, except Louis take it?

Well, what you say gizzard? [laughing] My man.

Oh, the shark has pretty teeth, dear /

And he shows them pearly white /

Just a jackknife has MacHeath, dear /

In the mid-1950s, Armstrong rode a wave of global popularity.

His regular international tours were mobbed.

None of Armstrong''s previous European tours got any of the publicity

like his trips in ''55 and ''56.

There''s riots in France, I mean, people are just going crazy.

A front-page story in the New York Times claimed America''s best

Cold War weapon was A Blue Note in a Minor Key,''

and that Armstrong was its best ambassador.