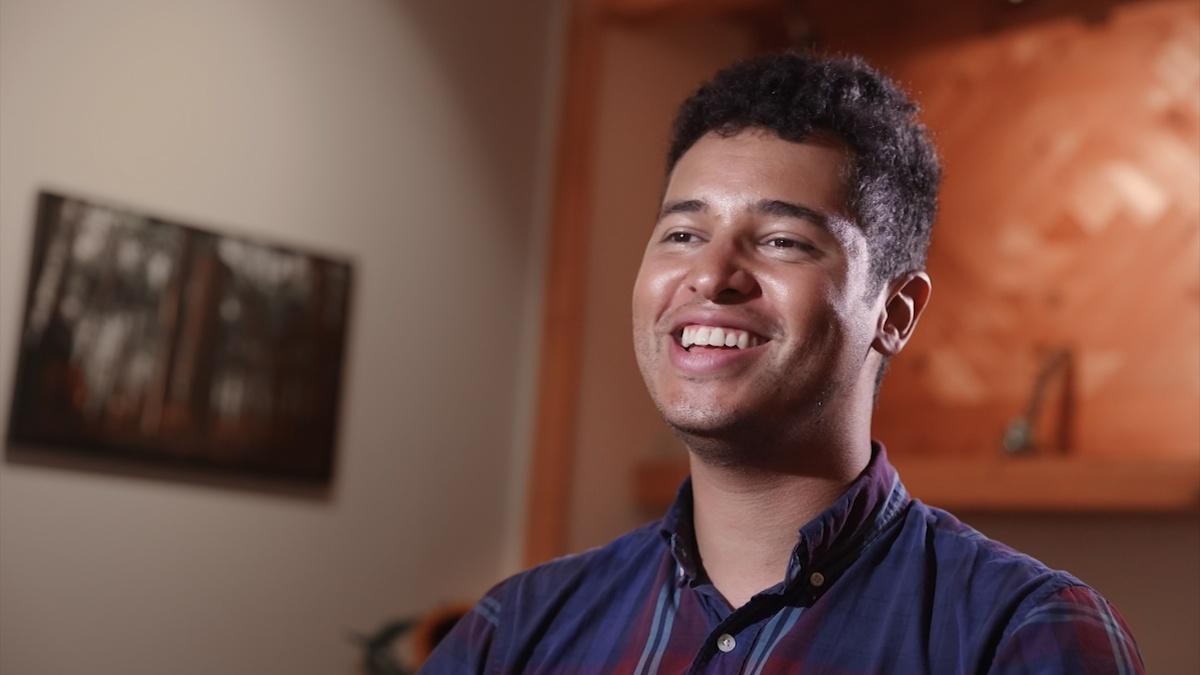 CLIP
Ma's House clip: Behind the Name
Jeremy Dennis of the Shinnecock Indian Nation explains the origins of Ma's House and how the BIPOC art studio got its name.
TRANSCRIPT

Dennis: When he approached Ma's House,

you see this very beautiful facade

that represents a barn in most people's eyes.

There's a plan to make it into a museum.

The gallery space, general communal art space

for people of color, especially the Shinnecock community.

And it's really a beautiful space

that will support primarily artists of color

through different art exhibitions,

through artist residencies and just different programming

around bringing different people together

and hopefully foster the next generation of artists

in this local community.

I decided to call the project Ma's House

because when I was growing up in this house,

my grandmother was always around the house.

She had a beloved nickname, "Ma",

but her birth name was Loretta Silva.

When she was towards the end of her life,

my mom asked my grandmother,

"What should we do with the house?"

It's the family house on the reservation.

And eventually, she answered,

"Let's just make it into a museum

to honor our family history,

along with that of Shinnecock's history."

She thought it would be a good idea

because both parents thought it was

so always important for all their children

to learn about our culture and just be invested in it.

You know, who we were, our identity,

and just to highlight it at Ma's House,

so that's what she meant by making it into a museum.

Dennis: Just that alone is really inspiring to me

to honor her legacy through this gesture

of fostering this art communal space.

This house represents family.

It represents community and opportunity.