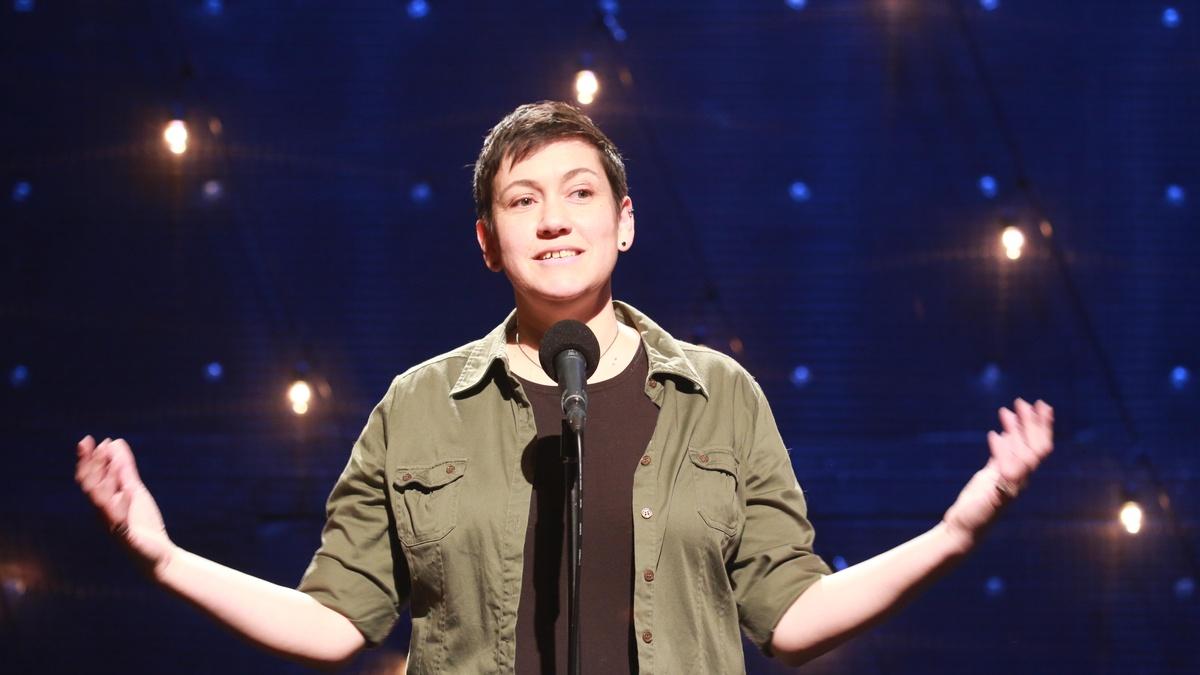 S4 E14 | PREVIEW
Up Close and Personal | Promo
Everyone has their own personal space...but sometimes, we have to share it. Kurt finds space at a premium, even on the Appalachian Trail; Matthew's blindness creates a unique hands-on museum tour; and Meghann connects with a friend despite her solitary confinement. Three storytellers, three interpretations of UP CLOSE AND PERSONAL, hosted by Theresa Okokon.
TRANSCRIPT

- [Narrator] Next time on Stories From The Stage...

Up Close and Personal.

- I don't know what I say, but with my body, my hands,

my face, the message is definitely "Back off.

Leave me alone."

- I'd come from the land of security guards

and alarm systems. But these people who didn't even know me

were letting me touch anything.

- We were locked into the unit 23 hours a day.

I read books, I paced, but it was the nighttime

that was the worst.