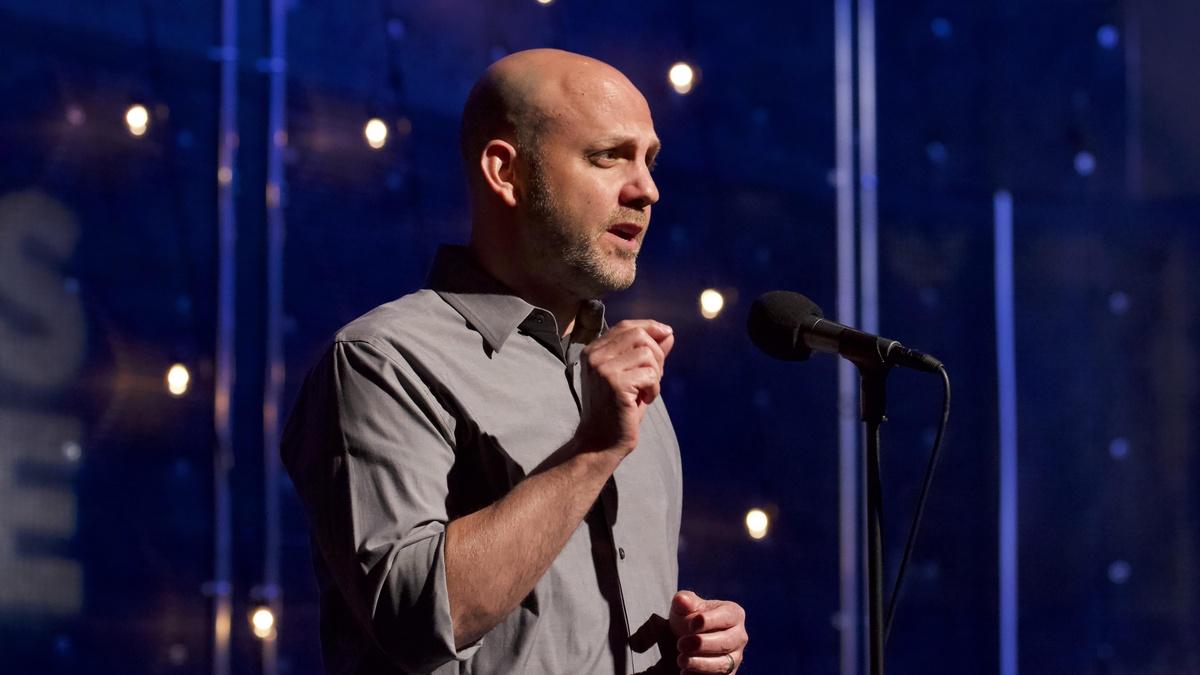 S5 E8 | PREVIEW
Stay the Course | Promo
Staying in the game is hard. But when you hang in there for the ride, the memories you create can last a lifetime. Heather honors her father by running a road race dressed as Rudolph; Banafsheh learns a lesson from a disastrous dance performance; and Tim gives up watching sports for a year and discovers a new life. Three stories, three interpretations of STAY THE COURSE, hosted by Wes Hazard.
TRANSCRIPT

- [Narrator] Next time on Stories From The Stage,

Stay the Course.

TIM DOUGLAS: So I climbed onto the treadmill,

I grabbed onto the heart meters

to try and keep my heart rate at 115 BPM,

and I settled into the game.

BANAFSHEH SALAMAT: On the night of the dance,

we could see them

through the opening gap of the curtain.

Our hearts were beating fast.

After taking inventory of all of our body parts

that we can no longer feel,

we start to question why we're out here today.