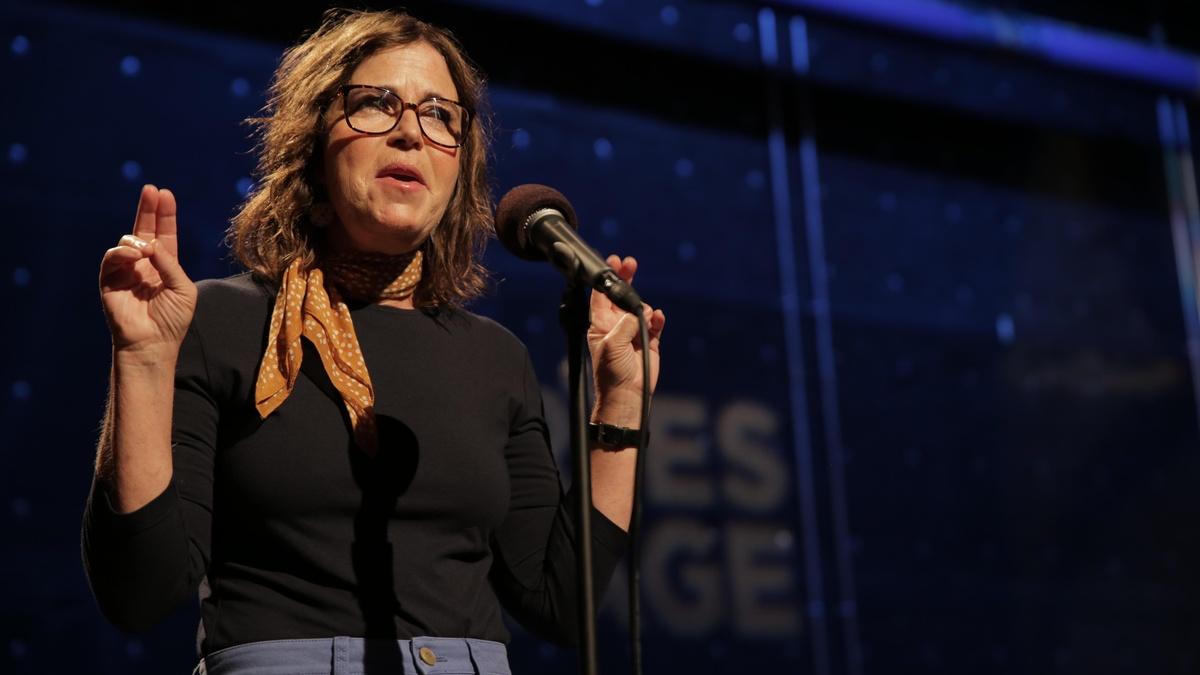 S4 E11 | PREVIEW
She Persisted | Promo
Through the whispers of doubt, nevertheless, they persisted. In Afghanistan, Mahboba journeys to her classroom against all odds; Crystal climbs the ladder of higher education, aided by some secret admirers; and Joan learns that it's never too late to radically change her life. Three stories, three interpretations of SHE PERSISTED.
TRANSCRIPT

- [Narrator] Next time on Stories From the Stage.

- My big fantasy was that Donald Fagen from Steely Dan

would discover me even though I didn't actually play music,

he would somehow sense how musical I was.

(audience laughing)

- And I thought to myself,

well, you failed algebra in high school,

but she likes chutzpah go with the chutzpah.

(audience laughing)

- So I look at the stairs

and I had to decide

whether I wanna climb the stairs or not.

I decided to climb the stairs.