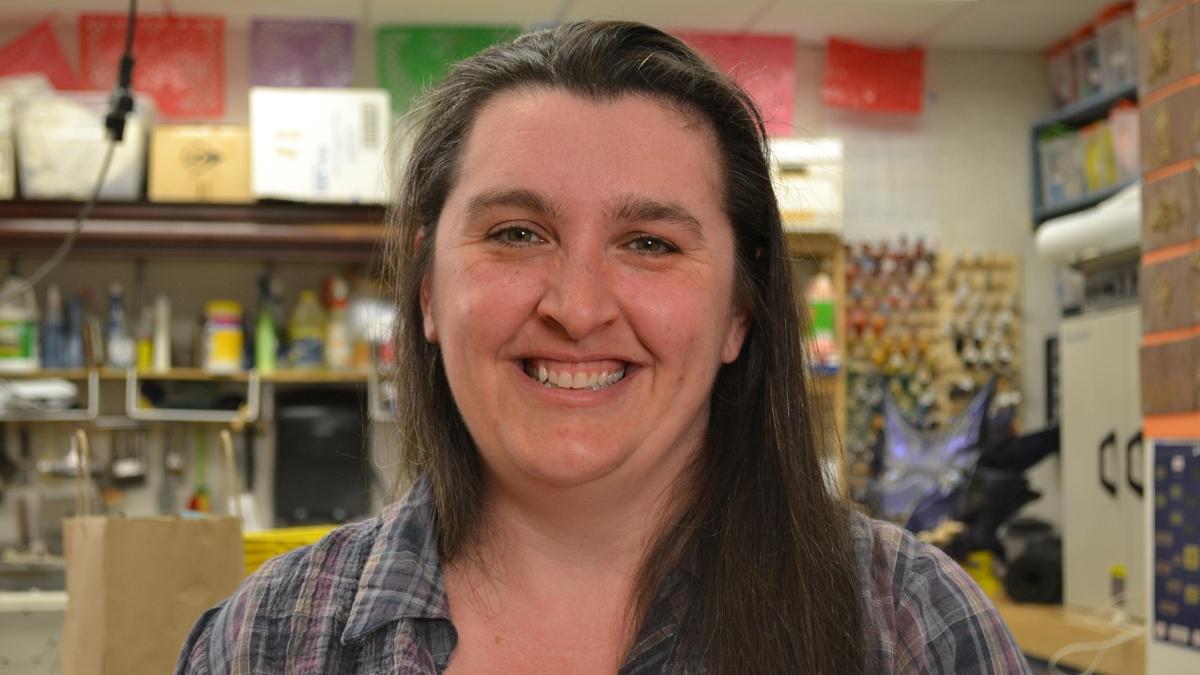 FULL EPISODE
Stage Players: Amy Peter
Amy Peter is a Wisconsin native who worked around the country as a prop master before returning to the Midwest to pursue her craft at Chicago Shakespeare Theater, then landing a full-time gig at DePaul University, where she supports up to 30 productions a year.
TRANSCRIPT

- I don't sit still very well at all.

Even if I'm sitting at home

I am probably also doing something with my hands.

My name is Amy Peter and I am a prop master

at The Theatre School at DePaul University.

I do have a mug that says "If it poops it's not a prop"

because generally speaking, that is my rule.

Doing props is sort of like temporary interior design.

It lasts for six weeks and then it goes away.

I read every single play a couple times.

Do we know why this character's in a wheelchair?

Why do they have this piece of luggage?

A small choice can really affect how people

believe a character.

There's going to be a prop table backstage

that has a labeled spot for everything that makes it

on and off stage.

I get to have a stock that says floppy frogs

and also, like, dead lamb.

Boing.

There's lists and forms for just about everything.

It keeps the chaos in check.

(pail clattering)

(saw buzzing)

One day I might be welding,

the next day I'm gonna be sewing,

then I'm gonna be out shopping,

all of the random things that I like to do

fall into this one world. (dramatic music)

I often say play (chuckles) instead of work.

For me it feels more like that often.