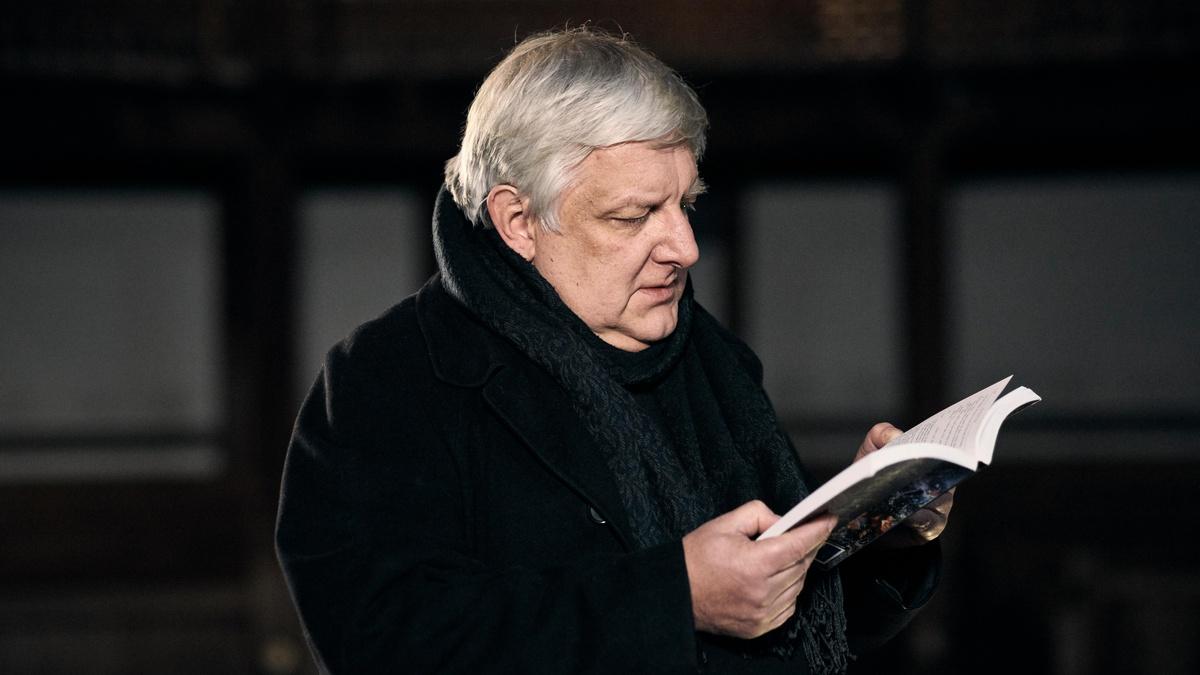 S3 E5 | PREVIEW
"The Winter's Tale" with Simon Russell Beale Preview
Simon Russell Beale uncovers the romance and betrayals of "The Winter's Tale" and shows that in this play Shakespeare offers something for which everyone longs: the ability to make amends for an irreversible mistake.
TRANSCRIPT

On Shakespeare Uncovered

"A sad tale's best for winter"

Simon Russell Beale on one of Shakespeare's final plays.

A king Leontes is seized by a fit of extreme jealousy.

Shakespeare's jealous characters are never funny. They're always tragic.

But The Winter's Tale it's about the possibility of hope.

"She embraces him."

The Winter's Tale with Simon Russell Beale on Shakespeare Uncovered.