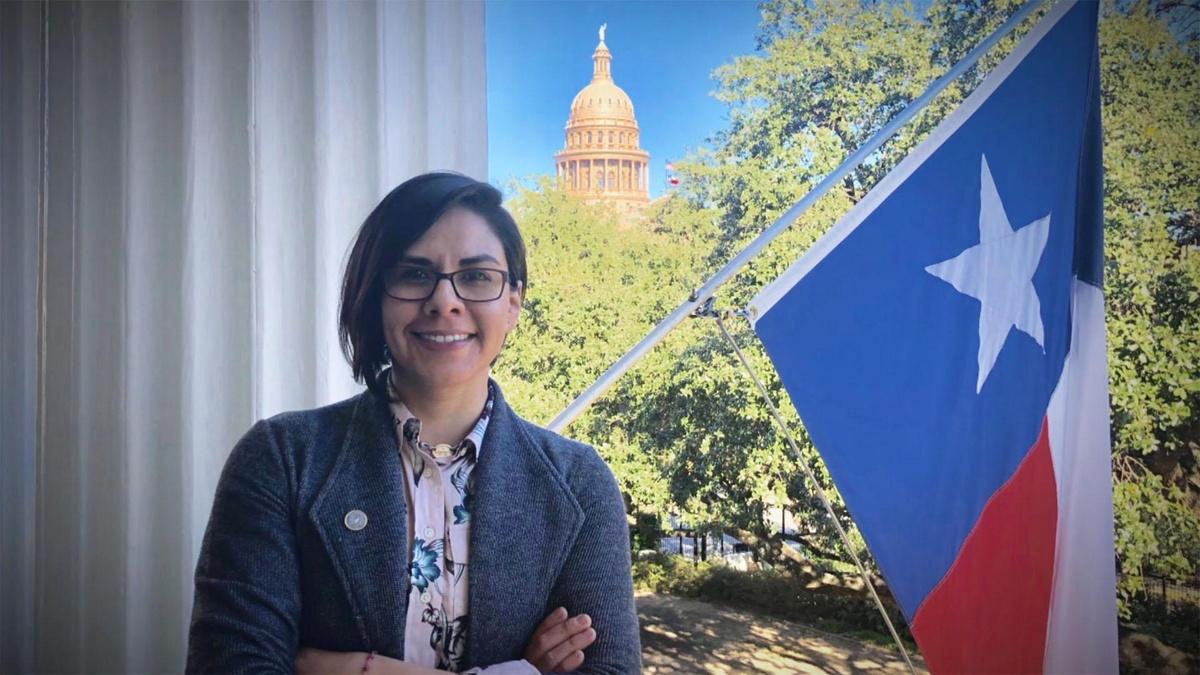 CLIP
Jessica Gonzalez - Openly Queer Texas State Representative
Jessica Gonzalez shares the importance of her Mexican culture with Dyllón and how having an LGBTQ caucus in the Texas House of Representatives is having a positive impact on the community.
TRANSCRIPT

- [Narrator] When it comes to celebrating art

and culture in our district,

Jessica said "I gotta visit Mercado369".

A richly diverse arts collection

and community space focusing on LatinX culture.

Owned and operated by openly gay latino advocate

Jorge Baldor.

- Thank you for visiting us.

- Hi, how are you?

- Yes, great.

- What is this place?

- [Jorge] It's a community space

that we use for exhibiting art,

and artisan goods from Mexico to Argentina.

Basically representing all of Latin America.

We have space here they can use for the community

to do events that brings in the different types

of backgrounds that we have within our communities,

but I'd love to invite you to come and join our

cafe where you can enjoy the rest of your afternoon.

(percussion music)

- This is really amazing,

such a great space to

kind of really connect with your culture,

being in your old neighborhood,

it seems like where you come from,

your heritage is really important to who you are

just in every sense.

- My Mexican culture's very important to me.

Spanish was my first language,

I identify as being Mexican-American.

I feel that strong tie to the Mexican culture.

And so, my parents always raised me to

not forget where I came from.

- How important was it for you

to be open about your sexuality as a State Representative?

- I mean I think it's important for LGBTQ folks

to run for office,

even if they don't win.

Our identity doesn't define us.

And so I think demystifying the fact that

yes, I identify as being gay,

but that's not all about who I am.

I'm here to work on issues,

I want to work on issues that are going to

impact my District,

just like you do.

Whether you're straight or not,

or whether you're republican or you're not.

- There are five queer women who are

State Representative in Texas.

What do you think the short term,

and long term implications are

of having this caucus,

having that type of representation?

- When we got elected and we had this caucus

and how the impact that that had on our community.

On parents that have gay children,

and my office kind of coordinated,

through the caucus a day that we had

a bunch of young transgendered kids from across the state,

and we ended up getting about 10,

and it was incredible.

The fact that we have this caucus

and that hey this is your house,

and you're always gonna be welcome here.

I think that has a big impact on our kids,

and so we need to be there.

- And I wonder, did you come up against

any discrimination when you were running?

Was that used against you by your opponents?

- No, I didn't, it didn't come up at all.

I don't think they really care that

what I identify as,

or who I date,

or who I'm with.

And so I think that's also very telling

of how we're shifting

as a community,

and then people being more accepting of who we are

and that it's not so out of this world

that we elect an LGBTQ person to serve in the Capital.