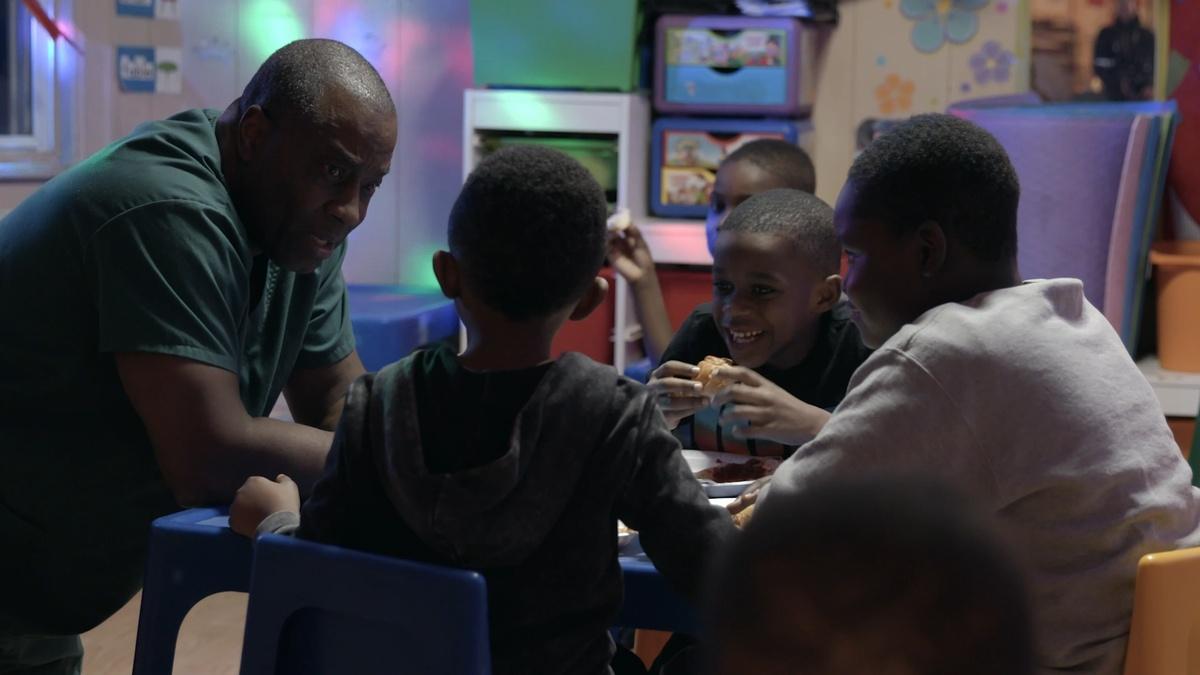 S33 E14 | PREVIEW
Trailer | Through The Night
Through the Night is a vérité documentary that explores the personal cost of our modern economy through the stories of two working mothers and a childcare provider, whose lives intersect at a 24-hour daycare center in New Rochelle, New York. Official Selection, Tribeca Film Festival. A co-production of POV and ITVS in association with Black Public Media and Latino Public Broadcasting.
TRANSCRIPT

(music)

Come on, mama. Time to get up.

Come on.

Morning, baby.

Alright.

Noah, time to get up.

I've been doing this for 22 years.

I have all different types of families in my daycare.

I have some that comes in at 6 o'clock in the morning

that works until 8:30 at night.

I have some that comes from 8:30 to 12:30 at night.

I have some that comes in overnight.

I see a lot of parents come in and break down.

They don't want to do this.

But they need to work and take care of their family.

- See you later!

Alright, baby, have a good day. Be careful.

This is the way the world is set up at this point.

I never really thought of overnight childcare

'til I had to use it.

I've been working seven days for almost two months.

If I'm not working one job, I'm working another job.

- Merry Christmas. Merry Christmas.

- Love you guys very much.

It's not just a job.

This is really our life.

My children, ever since they was the age of 2 years old,

they had to share me with other children.

I remember my children saying,

"Mama, why do they have to come first?"

- Mommy!

As parents, you make sacrifices.

It's not their fault.

So, I just do what I can.

It's not easy, but you know,

eventually I'll sleep.

Do we love each other?

- Yeah.

I didn't hear you. Do we love each other?

- Yeah!

It's okay.

And you have to be careful.

If you continue to have numbness, you'll need surgery.

- Uh-oh.

This work is hard.

I don't want to stop doing what I'm doing

because I feel like if I lay down,

I'm so tired I might not get back up.