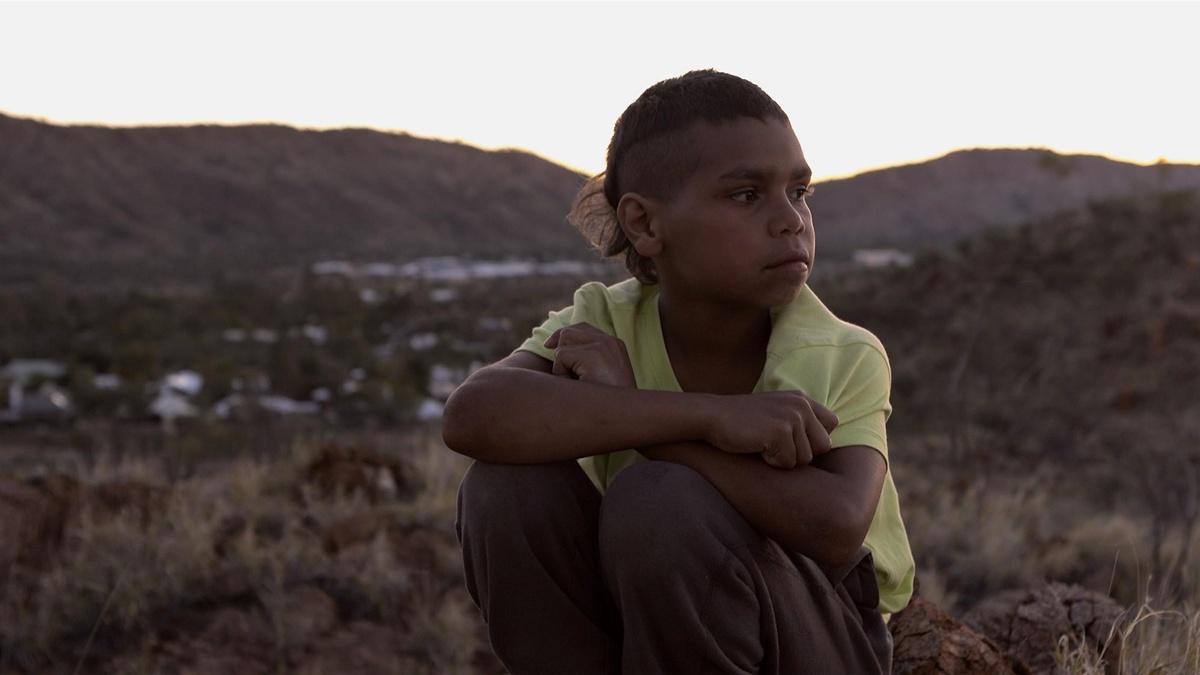 S33 E9 | PREVIEW
Trailer | In My Blood It Runs
Ten-year-old Aboriginal Dujuan is a child-healer, a good hunter and speaks three languages.Yet Dujuan is 'failing' in school and facing increasing scrutiny from welfare and the police. As he travels perilously close to incarceration, his family fight to give him a strong Arrernte education alongside his western education. We walk with him as he grapples with these pressures and shares his truths.
TRANSCRIPT

How many kids do you have?

Three.

Which one do you love?

The whole three of you, eh.

It's really important to look after your family members.

Bush medicine.

It heals up your body.

Sometimes it goes to our hands.

Dujuan is the one that I worry about the most.

He's got his own...mind.

Alright, I'm coming in.

School, come on.

School time, Dujuan. Come on.

It's about the history of our country.

"He claimed for the English country the whole of this new land."

What happened at school?

The history that we're told at school, that was for white people.

They don't know their culture.

They don't teach them their culture.

Dujuan ran away from school today at about 1:30.

Do you want to get locked up with those other kids?

This is your last chance.

They're not gonna take my grandchildren away from me.

I want our kids to grow up learning in both ways.

The first one that had the magic was the first people that had the land.

We want our language.

We want our stories told to our children.

Dujuan!

Dujuan!

Don't know what's gonna happen after that.

What I want is a normal life of just being me.