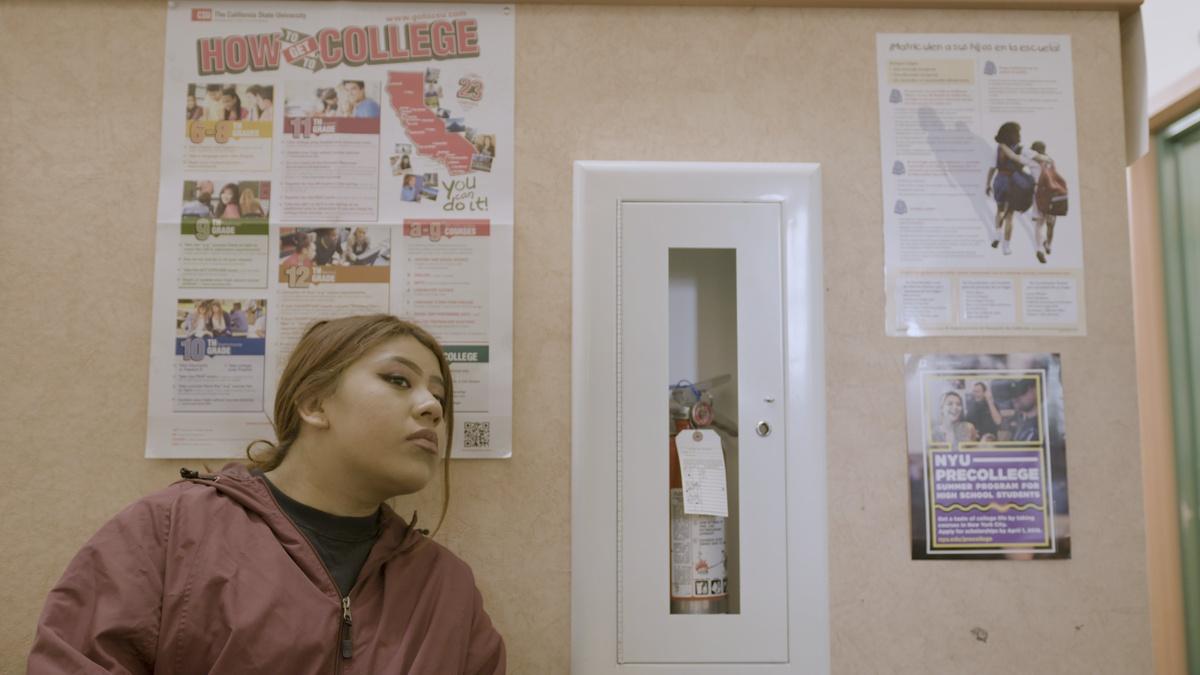 S34 E7 | PREVIEW
Trailer | Fruits of Labor
Ashley, a Mexican-American teenager living in an agricultural town in the central coast of California, dreams of graduating high school and going to college. But when ICE raids threaten her family, Ashley is forced to become the breadwinner, working days in the strawberry fields and nights at a food processing company.
TRANSCRIPT

As a little girl, my mom often said,

"Once you get the tortilla to puff up on the stove,

you'll be ready to marry."

My mom got a divorce.

My mom said to me,

If you work hard, you can get to your dreams.

Dream big and work hard.

Immigration and Customs Enforcement agents

conducting raids on the central coast this week.