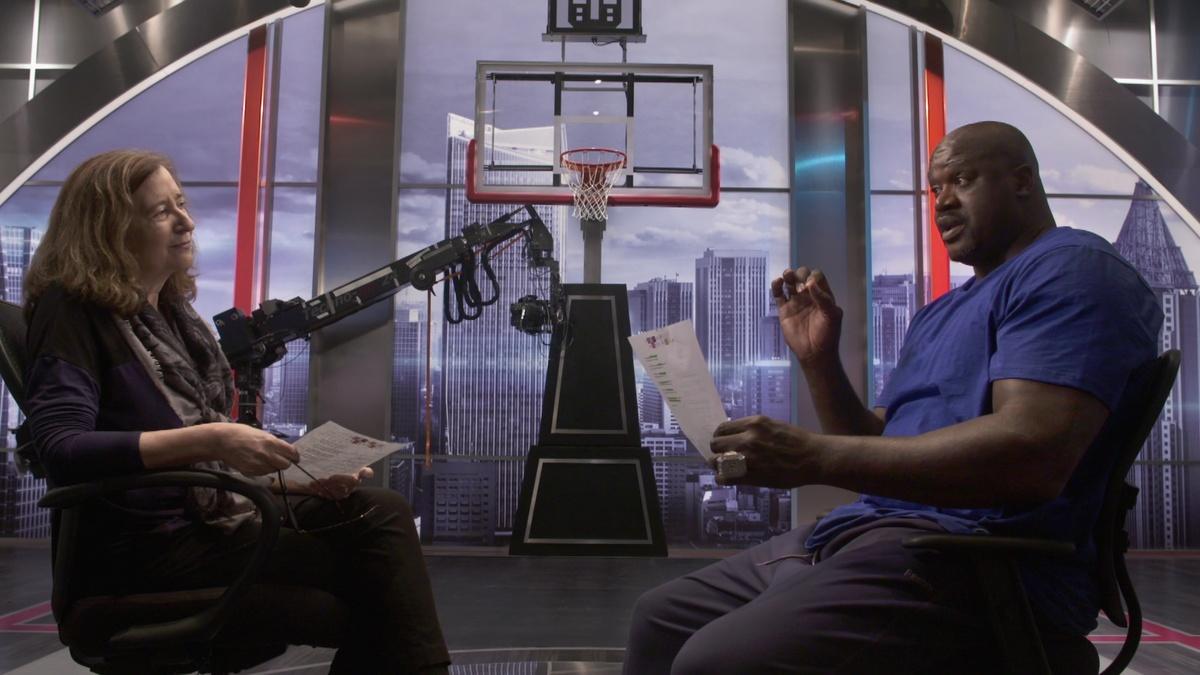 PREVIEW
Preview: Poetry in America
Experience the power of poetry with Shaquille O'Neal, Bill Clinton, Cynthia Nixon, Frank Gehry, Bono, and Regina Spektor. Join host Elisa New as she explores 12 unforgettable American poems with these and other distinguished guests. Premieres April 2018 (check local listings)
TRANSCRIPT

[VIOLIN PLAYING]

YO-YO MA: This could be poetry!

ELISA NEW: While its body and green legs

wobbled in wide arcs from side to side.

CYNTHIA NIXON: In pirouette to blanch a troupe

or lay a prima mad.

It's what poetry can do, it can take us to other places in a moment.

JOE BIDEN: It's funny how a poem can sorta creep into your soul

you know, and you go, ooh. Okay.

You can feel it. You can picture it.

[PIANO PLAYING]

SONIA SANCHEZ: What happens to a dream deferred?

Do-da-do-da-do

SHAQUILLE O'NEAL: For once our gangly starting center

boxes out his man and times his jump perfectly

gathering the orange leather from the air like a cherished possession.

EDWARD HIRSCH: So we get to the moment where the two forwards are moving together as brothers

the elegy part of it starts coming back into your mind.

ELISA NEW: Yes.

REGINA SPEKTOR: Send these, the homeless, tempest-tost to me

I lift my lamp beside the golden door!

JUAN FELIPE HERRERA: [Laughing] Okay, here we go.

BONO: Whom bomb? We bomb them!

ALLEN GINSBERG: Whom bomb? We bomb you!

NAS: [Rapping]

BONO: All the words range this massive spectrum.

What a thrill!