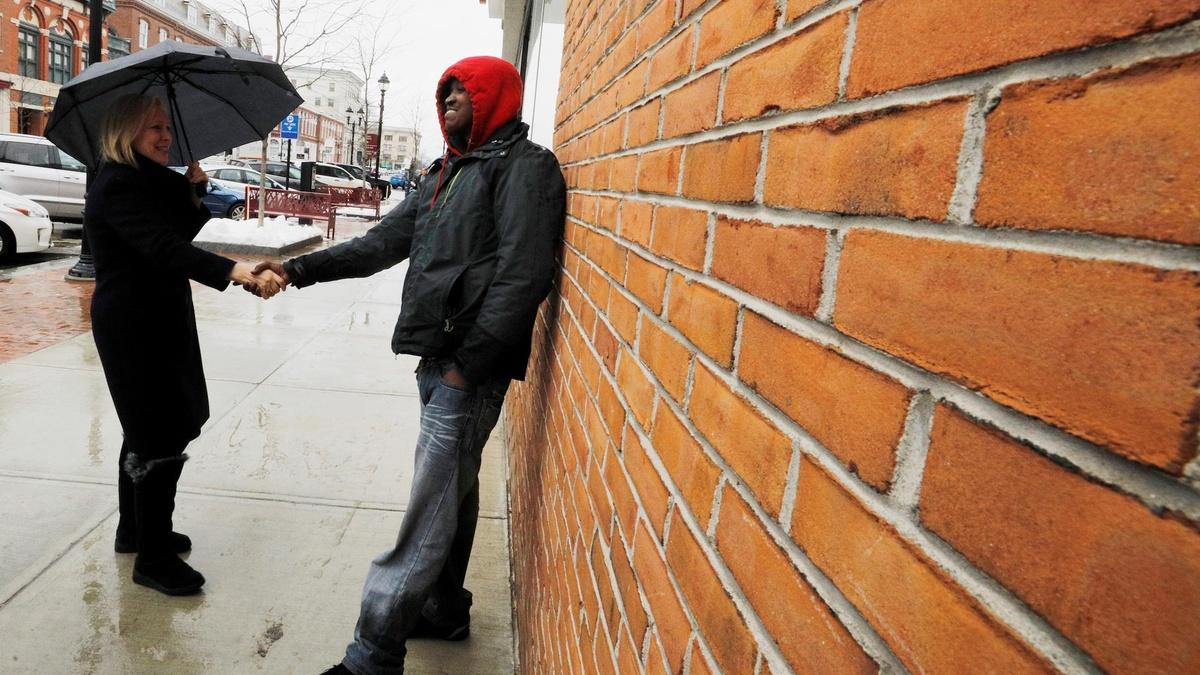 CLIP
O'Rourke fundraising, Gillibrand ad and what Biden says now
Democratic candidates for president in 2020 are stepping up their campaigning. Among those crisscrossing the country, releasing ads and raising money this week were New York Sen. Kirsten Gillibrand, former Texas Rep. Beto O'Rourke and Vermont Sen. Bernie Sanders. Meanwhile, former Vice President Joe Biden may have unintentionally revealed his own campaign plans. Lisa Desjardins reports.
TRANSCRIPT

JUDY WOODRUFF: The 2020 presidential field keeps on growing, and many of the candidates

showed up in key primary states this weekend to make their case.

Lisa Desjardins reports.

SEN.

BERNIE SANDERS (I-VT), Presidential Candidate: Thank you, Nevada!

LISA DESJARDINS: From Nevada, to Iowa, to Tennessee, Democratic candidates have been

crisscrossing the nation in the hopes of breaking through an increasingly crowded field.

New York Senator Kirsten Gillibrand officially entered the 2020 race this weekend, with a

campaign video that takes on income inequality, discrimination and government corruption,

and pivots off "The Star-Spangled Banner"'s question about the home of the brave.

SEN.

KIRSTEN GILLIBRAND (D-NY), Presidential Candidate: Will brave win?

Well, it hasn't always, and it isn't right now.

LISA DESJARDINS: Meanwhile, former Texas Congressman Beto O'Rourke, near Detroit, Michigan this

morning, announced an eye-popping $6.1 million raised online in a single day last week.

BETO O'ROURKE (D), Presidential Candidate: I think this is a great sign that in the first

24 hours this many people were able to come together.

LISA DESJARDINS: That's more than Vermont Senator Bernie Sanders, who pulled in $5.9

million in his first day this year.

O'Rourke has not yet said how many individual donors have contributed.

The issue for Joe Biden this weekend was what he did say.

Saturday in Delaware, the former vice president and not-yet-official candidate seemed to accidentally

say he was in the presidential race.

JOSEPH BIDEN, Former Vice President of the United States: I have the most progressive

record of anybody running for the -- if -- anybody who would run.

(CHEERING AND APPLAUSE)

LISA DESJARDINS: President Trump took note, tweeting this morning that Biden got tongue-tied.

For his part, Mr. Trump will campaign in Michigan at the end of the month in an effort to hang

onto a state that was part of his 2016 win, and where his approval rating has since lagged.

For the "PBS NewsHour," I'm Lisa Desjardins.