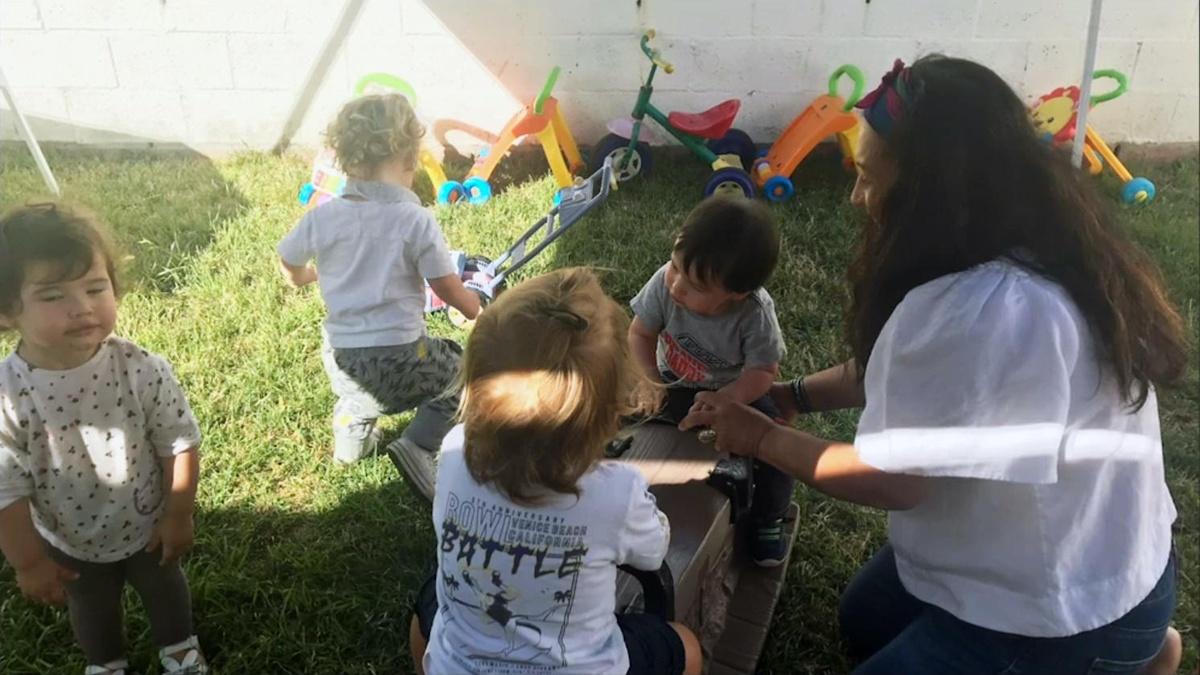 CLIP
'We need help,' say Latina workers, hit hard by pandemic
With the U.S. economy in shambles due to the novel coronavirus pandemic, Latina workers have suffered the worst job losses, with 19 percent reporting being unemployed in May. Latinx Americans are also among the groups most likely to contract COVID-19 -- and to die from it. We spoke to several Latina women, including two undocumented immigrants, about their experiences of the past few months.
TRANSCRIPT

JUDY WOODRUFF: As Amna is reporting, Latinas have been one of the hardest-hit groups in

the pandemic. They have also faced some of the biggest job losses in recent months.

We spoke to several Latinas, including two undocumented immigrants, about their experiences.

Here's what they had to say.

SUSIE RIVERA, Texas: My name is Susie Rivera. I live in Texas. I am a caregiver. I take

care of elderly people in the community. I have been doing this sort of work since 1986.

SOCORRO, California: My name is Socorro. I have been a domestic worker in Sonoma County,

California for 17 years. I'm originally from Oaxaca, Mexico.

Everything has changed with the pandemic. I lost all my work from day one. I still haven't

returned to work.

MARISOL BLYSTONE, Child Care Provider: My name is Marisol Blystone. I have been a child

care provider in the city of Torrance for the last 15 years, actually.

Before COVID, my business was 20 children, walk-ins and everything. After COVID, there

was only one.

YENI, Domestic Worker (through translator): My name is Yeni. I am a domestic worker and

have been cleaning houses for 12 years. I lost 100 percent of my work for two or three

months. I'm just starting back, and have about 50 to 75 percent of the work I had before.

SOCORRO (through translator): It's been a very stressful and frustrating situation,

because I had nine family members catch coronavirus. One of them was a 10-year-old-girl.

MARISOL BLYSTONE: I had to deal with anxiety, not only my own anxiety, but I had to deal

with the anxiety of my four employees.

YENI (through translator): Losing my job, that was the biggest impact, being undocumented,

knowing that we don't have access to any help or benefit.

All of a sudden, I was homeless, without my possessions. That was something extremely

difficult for me. The fear also of getting sick. I am the head of the household. If I

get sick, everything would fall apart. Also, there's my family abroad. They depend on me

too.

SUSIE RIVERA: Your money you had there for a cushion is no longer there, or it's dwindling

down. You're not comfortable at the level it's at. You're not -- I am very fortunate

that I'm paying my bills. I'm being -- my things paid.

But I'm thinking, later on down the road, six months, eight months down the road, how

is it going to be?

MARISOL BLYSTONE: I have a son in college. And my son, I had to pull -- well, the college

pull it out. He's at Santa Cruz. He's sending home.

And, OK, what are we going to do? How are we going to do this? How are we going to -- how

are we going to cover all this?

YENI (through translator): I have never been a burden to the government. I have paid my

taxes for a long time. And now, when I need benefits, I haven't received them. Why isn't

there a law that protects me?

SOCORRO (through translator): Everyone's afraid. There's the pandemic, and there's also the

fear that there are going to be immigration raids, and that any assistance some people

have will be cut.

YENI (through translator): We're not invisible. We're here, and we're contributing to this

country.

SUSIE RIVERA: Even before this pandemic, we were essential. We are the eyes and ears of

the families when they're not there taking care of their loved ones.

YENI (through translator): If we didn't clean, didn't take care of the children of doctors

or nurses, the country couldn't function. We are part of this country. We only need

people to listen.

MARISOL BLYSTONE: We need help. We need the government to be accountable for what we have

to do, because we're raising the new generation of America.