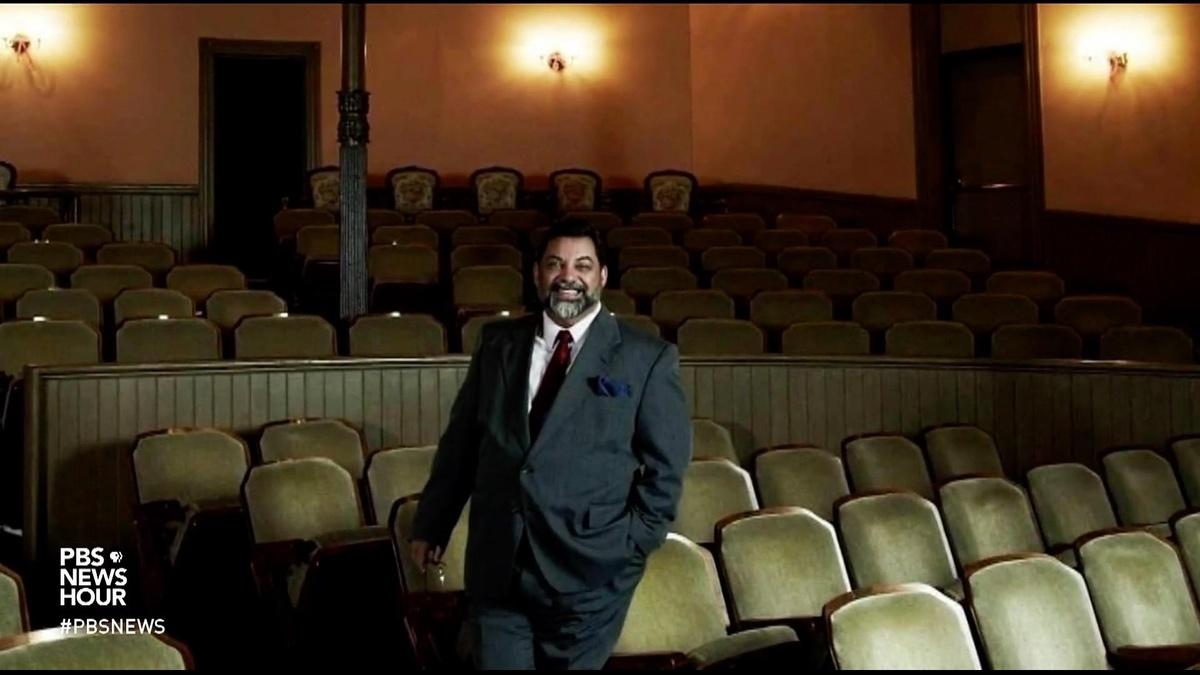 CLIP
Remembering 5 extraordinary lives lost to COVID-19
As we passed the grim milestone this week of more than 400,000 Americans killed by COVID-19, we take a moment to remember another five of the extraordinary lives lost.
TRANSCRIPT

JUDY WOODRUFF: As we passed the grim milestone this week of more than 400,000

Americans who have died from COVID-19,

we take this moment to remember another five of the extraordinary lives lost.

James Glica-Hernandez was drawn to the stage and became a fixture on the regional theater

scene in California's Central Valley. As musical director of the Woodland Opera House

for over two decades, he mentored generations of young performers.

Friends described him as bold and unapologetic and someone who inspired people to live authentically.

A self-described family man, James was a loving husband, father and grandfather. He was 61.

Maude Jones was known for her soft voice and positive attitude. Her daughter said

the 64-year-old loved working as a teacher's aide for elementary school students with disabilities

in Gwinnett County, Georgia. Maude was born in Liberia and moved to the U.S. in her 20s,

but always maintained close ties to her homeland and culture. Faith also played a big part in

Maude's life. Her family said she never missed her church's Sunday service or Wednesday Bible study.

Richard Means spent his life fighting for free and fair elections in his home state

of Illinois. Born in Champaign, Richard settled in Chicago and represented local,

state, and national candidates from all parties as a top election lawyer. He was irreverent

and fearless, his wife said, and he advocated for many progressive causes outside of the courtroom.

Richard loved his grandchildren, cooking and architecture. He was 78.

If you were friends with Virginia Roberts, you were friends for life, her daughter said.

The New Jersey native loved her community of Lake Parsippany, where she lived in the same

cottage for 55 years and raised four children. She also rescued and cared for many animals. Virginia

worked most of her life, retiring just three years ago from her job as a school bus aide. She was 84.

Louis Ayala loved cutting hair. It was his job for 75 years. He started young, as a teenager,

working at a neighborhood barbershop in Fort Worth, Texas. He went on to own his own shop

on the city's main street. His nephew said he was a quiet and stoic man who would make house visits

if customers couldn't make it into his shop. An avid golfer, Louis advocated for the redevelopment

of an inner-city golf course, a dream that came true in 2017. Louis was 90 years old.

And our thanks to all the family members who shared these stories with us. Our

hearts go out to you, as they do to everyone who's lost a loved one in this pandemic.