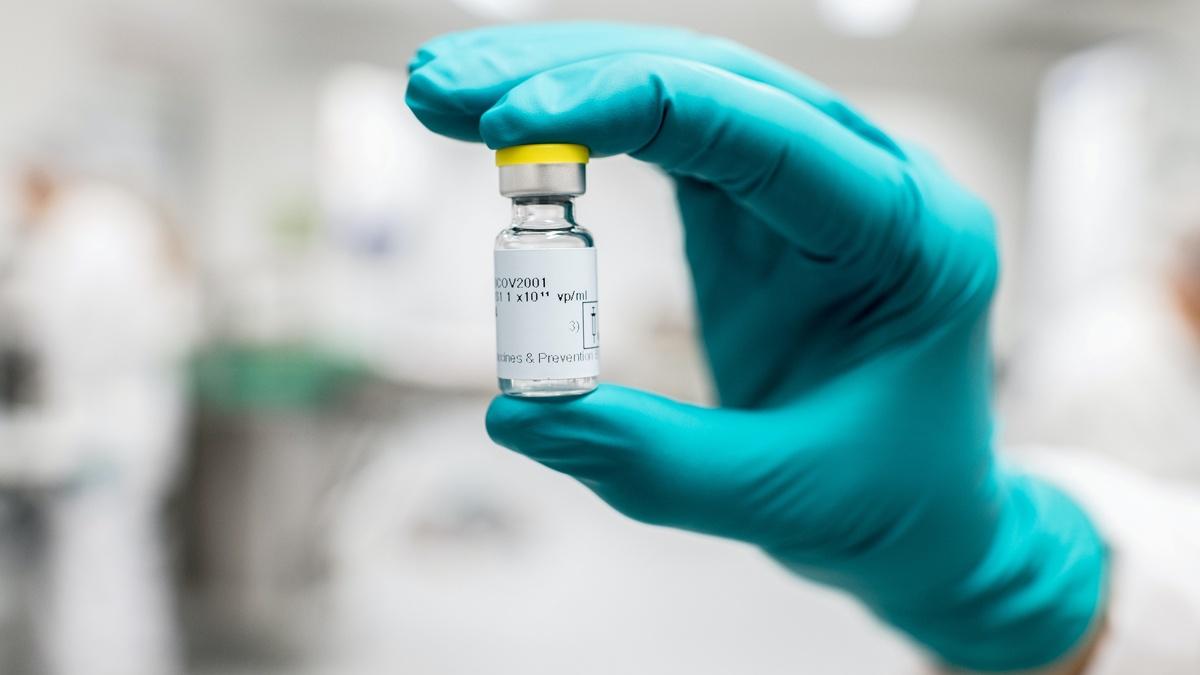 FULL EPISODE
February 28, 2021 - PBS NewsHour Weekend full episode
On this edition for Sunday, February 28, Johnson & Johnson says it expects to start shipping the first doses of its newly FDA-approved vaccine on Monday. Also, the story behind the resurgence of America's oldest independent Black-owned bookstore, and why Richmond, Virginia has one of the highest eviction rates in the nation. Hari Sreenivasan anchors from New York.
TRANSCRIPT

>> Sreenivasan: ON THIS EDITION

FOR SUNDAY, FEBRUARY 28: THE

LATEST VACCINE AGAINST COVID-19

WINS F.D.A APPROVAL.

>> FIGHT, FIGHT, FIGHT!

HOUSING IS A RIGHT!

>> Sreenivasan: A LOOK AT THE

HISTORY OF EVICTIONS IN

RICHMOND, VIRGINIA.

>> WHEN I WALKED INTO MARCUS

BOOKS, AS AN AFRICAN-AMERICAN

MAN, I HAD A SENSE THAT I

BELONGED SOMEWHERE.

>> Sreenivasan: AND THE OLDEST

INDEPENDENT BLACK-OWNED

BOOKSTORE IN THE COUNTRY

EXPERIENCES A RESURGENCE.

NEXT ON "PBS NEWSHOUR WEEKEND."

>>PBS NEWSHOUR WEEKEND IS MADE

POSSIBLE BY:

SUE AND EDGAR WACHENHEIM III.

THE ANDERSON FAMILY FUND.

BERNARD AND DENISE SCHWARTZ.

THE CHERYL AND PHILIP MILSTEIN

FAMILY.

BARBARA HOPE ZUCKERBERG.

THE LEONARD AND NORMA KLORFINE

FOUNDATION.

THE PETER G. PETERSON AND JOAN

GANZ COONEY FUND.

WE TRY TO LIVE IN THE MOMENT,

TO NOT MISS WHAT'S RIGHT IN

FRONT OF US.

AT MUTUAL OF AMERICA, WE

BELIEVE TAKING CARE OF TOMORROW

CAN HELP YOU MAKE THE MOST OF

TODAY.

MUTUAL OF AMERICA FINANCIAL

GROUP, RETIREMENT SERVICES AND

INVESTMENTS.

>> FOR 25 YEARS, CONSUMER

CELLULAR HAS BEEN OFFERING

NO-CONTRACT WIRELESS PLANS,

DESIGNED TO HELP PEOPLE DO MORE

OF WHAT THEY LIKE.

OUR U.S.-BASED CUSTOMER SERVICE

TEAM CAN HELP FIND A PLAN THAT

FITS YOU.

TO LEARN MORE, VISIT

www.consumercellular.tv.

ADDITIONAL SUPPORT HAS BEEN

PROVIDED BY:

AND BY THE CORPORATION FOR

PUBLIC BROADCASTING, A PRIVATE

CORPORATION FUNDED BY THE

AMERICAN PEOPLE.

AND BY CONTRIBUTIONS TO YOUR

PBS STATION FROM VIEWERS LIKE

YOU.

THANK YOU.

>> Sreenivasan: GOOD EVENING AND

THANK YOU FOR JOINING US.

THE FIRST SINGLE DOSE COVID-19

VACCINE IS NOW F.D.A. APPROVED

AND ABOUT TO ROLL OUT TO

LOCATIONS NATIONWIDE.

THE FOOD AND DRUG ADMINISTRATION

GAVE JOHNSON & JOHNSON'S VACCINE

FORMAL EMERGENCY AUTHORIZATION

LATE YESTERDAY.

IN A STATEMENT, THE F.D.A. SAID

IT IS "ADDING ANOTHER VACCINE IN

OUR MEDICAL TOOLBOX TO FIGHT

THIS VIRUS," AND APPROVED IT FOR

USE IN PEOPLE 18 AND OLDER.

TODAY, THE CENTERS FOR DISEASE

CONTROL AND PREVENTION ISSUED

ITS APPROVAL OF THE SHOT.

THIS MORNING, DR. ANTHONY FAUCI

URGED AMERICANS TO TAKE

WHICHEVER VACCINE IS AVAILABLE

WHEN THEY BECOME ELIGIBLE.

>> ALL THREE OF THEM ARE REALLY

QUITE GOOD, AND PEOPLE SHOULD

TAKE THE ONE THAT IS MOST

AVAILABLE TO THEM.

IF YOU GO TO A PLACE AND THEY

HAVE J&J AND THAT'S THE ONE

THAT'S AVAILABLE NOW I WOULD

TAKE IT.

I PERSONALLY WOULD DO THE SAME

THING.

>> Sreenivasan: JOHNSON &

JOHNSON-- WHICH IS A FUNDER OF

NEWSHOUR-- SAID IT EXPECTS TO

BEGIN SHIPPING THE FIRST DOSES

AS SOON AS TOMORROW.

A SECOND FORMER AIDE IS ACCUSING

NEW YORK GOVERNOR ANDREW CUOMO

OF SEXUAL HARASSMENT.

IN A REPORT PUBLISHED YESTERDAY

BY "THE NEW YORK TIMES,"

CHARLOTTE BENNETT, A 25-YEAR-OLD

FORMER HEALTH POLICY ADVISER

TOLD THE PAPER ABOUT SEVERAL

OCCASIONS LAST SPRING.

BENNETT TOLD THE "TIMES" THAT

DURING ONE OF THE INCIDENTS THE

63-YEAR-OLD CUOMO ASKED,

"WHETHER SHE THOUGHT AGE MADE A

DIFFERENCE IN ROMANTIC

RELATIONSHIPS," AND SAID THAT HE

"WAS OPEN TO RELATIONSHIPS WITH

WOMEN IN THEIR 20s."

THE GOVERNOR DID NOT DENY THE

ALLEGATIONS, BUT IN A STATEMENT

TO THE "TIMES," CUOMO SAID HE

NEVER MADE SEXUAL ADVANCES

TOWARDS BENNETT AND DID NOT

INTEND TO BE INAPPROPRIATE.

TODAY, THE GOVERNOR SAID HE

WOULD ASK NEW YORK'S ATTORNEY

GENERAL AND THE STATE COURT OF

APPEALS' CHIEF JUDGE TO CHOOSE

SOMEONE TO LEAD AN INVESTIGATION

OF THE CHARGES,

THE CLAIM COMES DAYS AFTER

ANOTHER FORMER AIDE, LINDSAY

BOYLAN, MADE DETAILED SEXUAL

HARASSMENT ACCUSATIONS AGAINST

CUOMO, INCLUDING A CHARGE THAT

HE GAVE HER AN UNSOLICITED KISS

ON HER LIPS IN 2018.

THE GOVERNOR DENIED BOYLAN'S

CHARGES.

THE CONSERVATIVE POLITICAL

ACTION CONFERENCE-- KNOWN AS

C-PAC-- WRAPPED UP ITS ANNUAL

MEETING TODAY WITH AN ADDRESS

FROM FORMER PRESIDENT DONALD

TRUMP.

IT WAS THE FIRST MAJOR ADDRESS

BY THE FORMER PRESIDENT SINCE HE

LEFT OFFICE AFTER LOSING THE

ELECTION.

>> WE WENT THROUGH A JOURNEY

LIKE NOBODY ELSE, THERE'S NEVER

BEEN A JOURNEY LIKE IT, THERE'S

NEVER BEEN A JOURNEY SO

SUCCESSFUL.

>> Sreenivasan: PRESIDENT JOE

BIDEN IS SPENDING TWO NIGHTS AT

HIS HOME IN WILMINGTON, DELAWARE

THIS WEEKEND.

HE HAD NO PUBLIC EVENTS TODAY,

BUT DID GO TO CHURCH THIS

MORNING.

FOR THE LATEST NATIONAL AND

INTERNATIONAL NEWS, VISIT

pbs.org/newshour.

>> Sreenivasan: AS

INVESTIGATIONS INTO THE

JANUARY 6 INSURRECTION AT THE

CAPITOL CONTINUE, WE'RE LEARNING

MORE ABOUT HOW MISINFORMATION,

LIES AND CONSPIRACY THEORIES

ONLINE HELPED TO INCITE THE

VIOLENCE.

AN INVESTIGATION BY THE

ASSOCIATED PRESS DELVED INTO THE

PUBLIC AND PRIVATE SOCIAL MEDIA

ACCOUNTS OF NEARLY 1,000 ELECTED

AND APPOINTED REPUBLICAN

OFFICIALS AT THE STATE AND LOCAL

LEVEL NATIONWIDE.

MANY HAD VOICED SUPPORT FOR THE

INSURRECTION, DEMANDING THAT THE

2020 PRESIDENTIAL ELECTION BE

OVERTURNED.

I RECENTLY SPOKE WITH GARANCE

BURKE, GLOBAL INVESTIGATIVE

JOURNALIST FOR THE ASSOCIATED

PRESS, ABOUT THEIR

INVESTIGATION.

>> AND SO, WHAT WE DID IS, WE

REVIEWED THE ARCHIVE OF THE

RIGHT WING ALIGNED SOCIAL MEDIA

NETWORK PARLER, AND GOT A SENSE

OF EXACTLY THE KINDS OF LIES AND

MISINFORMATION AND CONSPIRACY

THEORIES THAT ARE STILL MAKING

THEIR WAY AROUND QUITE

PREVALENTLY IN THESE CIRCLES.

>> Sreenivasan: HOW DO THESE

DIFFERENT STATE PARTIES

FUNCTION?

WHY ARE THEY IMPORTANT?

WHY IS IT IMPORTANT IF SOMEONE

IN THEIR LEADERSHIP IS SHARING

THIS KIND OF INFORMATION?

>> SO, EXACTLY, THESE ARE PEOPLE

WHO THE COMMUNITY HAS ELECTED TO

REPRESENT THEM OR WHO'VE BEEN

APPOINTED TO STATE, LOCAL COUNTY

BOARDS, COMMISSIONS, BY MEMBERS

OF THE PARTY.

AS AN ELECTED OFFICIAL, YOU

REALLY DO HAVE MORE INFLUENCE

ONLINE.

AND SO, FOR THAT REASON, WE FELT

IT WAS IMPORTANT TO LOOK AT

THEIR CONVERSATIONS AND THE

MESSAGING THAT THEY'RE PUTTING

OUT TO UNDERSTAND HOW

MISINFORMATION AND LIES ARE

TRAVELING.

>> Sreenivasan: WAS THERE A

PREVALENT THEME?

>> WELL, WHAT WE FOUND IS THAT

ELECTED AND APPOINTED OFFICIALS

IN THESE LOWER LEVEL BRANCHES OF

THE REPUBLICAN PARTY ARE VERY

BITTER ABOUT WHAT THEY PERCEIVE,

DESPITE NO EVIDENCE, AS THE

ELECTION HAVING BEEN STOLEN.

THERE'S A LOT OF REALLY ANGRY

POSTING OUT THERE ABOUT THE NEED

TO CONTINUE THE FIGHT, WITH SOME

OFFICIALS ACTUALLY SAYING THAT

ALL ABLE-BODIED MEN BETWEEN THE

AGES OF 18 AND 45 ARE PART OF A

MILITIA AND SHOULD TAKE UP ARMS.

>> Sreenivasan: AND IS THIS

REGISTERING WITH NATIONAL LAW

ENFORCEMENT AGENCIES OR EVEN

STATE AND LOCAL ONES?

>> WELL, WE DON'T KNOW EXACTLY

WHAT'S TO COME, RIGHT, BUT WE DO

KNOW THAT F.B.I. AND THE

DEPARTMENT OF HOMELAND SECURITY

HAVE WARNED VERY RECENTLY THAT

THERE'S THE POTENTIAL FOR MORE

VIOLENT EXTREMISM AND DOMESTIC

TERRORISM.

WE DID SPEAK WITH ONE REPUBLICAN

OFFICIAL IN MICHIGAN WHO HAD

RECENTLY BEEN VISITED BY F.B.I.

SHE SAYS SHE WAS GLAD TO TELL

THEM SHE DID NOTHING WRONG WHEN

SHE WENT TO THE CAPITOL

INSURRECTION AND SIMPLY WAS

THERE TAKING A PHOTO, BUT I

THINK THAT THIS IS GOING TO BE

SOMETHING THAT OUR NATION'S LAW

ENFORCEMENT AGENCIES ARE GOING

TO BE TAKING A CLOSE LOOK AT,

ABSOLUTELY.

>> Sreenivasan: WHAT WERE THE

REACTIONS FROM THE INDIVIDUALS

WHEN YOU AND OTHER REPORTERS

SHOWED THEM WHY YOU'RE CALLING,

WHAT YOU'RE CALLING ABOUT,

WHETHER THEY STOOD BY THESE

STATEMENTS?

>> WELL, THE REPUBLICAN

OFFICIALS WHO WE SPOKE WITH,

HARI, FEEL LIKE THEIR SPEECH IS

BEING CENSORED ON SOME OF THE

MAINSTREAM SOCIAL MEDIA

PLATFORMS.

THEY'RE PARTICULARLY GRAVITATING

TOWARDS OTHER PLATFORMS WHERE

THEY FEEL THAT THEY CAN SPEAK

FREELY.

SO, I THINK THAT FOR THESE LOWER

LEVEL G.O.P. OFFICIALS, THERE'S

A REAL, KIND OF, CONCERN HERE

WHEN DOES FACT CHECKING VEER

INTO THE SUPPRESSION OF FREE

SPEECH?

THAT'S A LOT OF WHAT WE HEARD.

ON THE OTHER HAND, SOME OF THE

OFFICIALS WHEN WE CONTACTED THEM

AND SHOWED THEM SOME OF THE

SCREENSHOTS OF THE ARCHIVED

POSTS THEY HAD PUT OUT THERE ON

PARLER, AT FIRST DENIED THAT

THEY WERE, IN FACT, THEIR WORDS

AND THEN LATER ACQUIESCED THAT

INDEED THEY HAD SAID THESE

THINGS AND STOOD BY THEM.

>> Sreenivasan: AS YOU DID ALL

THIS REPORTING, WHAT STOOD OUT

TO YOU?

>> ONE OF THE THINGS THAT REALLY

STOOD OUT TO ME IS JUST THAT

THERE ARE, IN FACT, TIES BETWEEN

LOWER LEVEL REPUBLICAN OFFICIALS

AND MILITIA GROUPS WHO HAVE

TAKEN UP ARMS TO PROTEST WHAT

THEY SEE AS VERY UNFAIR

POLICIES, BE THAT, YOU KNOW,

MANDATES TO WEAR MASKS IN PUBLIC

OR NOW ISSUES TIED TO THE 2020

ELECTION.

AND SO, I THINK THAT WHAT IS

REALLY INTERESTING TO OBSERVE IS

JUST THE KINDS OF MESSAGING THAT

THESE GROUPS ARE TRADING AMONG

THEMSELVES SURROUNDING THE RIGHT

TO BEAR ARMS.

AND THAT'S, OF COURSE, SOMETHING

THAT I THINK THAT F.B.I. WILL BE

LOOKING AT MORE DEEPLY AS THE

WEEKS GO FORWARD, THESE TIES TO

MILITIA GROUPS.

>> Sreenivasan: GARANCE BURKE OF

THE ASSOCIATED PRESS, THANKS SO

MUCH FOR JOINING US.

>> THANK YOU FOR HAVING ME.

>> Sreenivasan: PRESIDENT JOE

BIDEN'S LATEST RELIEF PLAN

INCLUDES BILLIONS OF DOLLARS TO

HELP RENTERS WHO HAVE FALLEN

BEHIND ON PAYMENTS BECAUSE OF

PANDEMIC-RELATED JOB LOSSES.

HE'S ALSO EXTENDED THE FEDERAL

BAN ON EVICTIONS THROUGH MARCH,

WHICH THE CENTERS FOR DISEASE

CONTROL AND PREVENTION ENACTED

AS A PUBLIC HEALTH MEASURE.

BUT THE FEDERAL PAUSE ON

EVICTIONS IS NOT AN AUTOMATIC

BAN.

SINCE LAST SPRING, IN THE 27

CITIES TRACKED BY PRINCETON

UNIVERSITY'S EVICTION LAB,

NEARLY 250,000 TENANTS HAVE BEEN

EVICTED.

"RETRO REPORT," A NON-PROFIT

ORGANIZATION, WANTED TO KNOW HOW

THAT'S HAPPENING, AND TO WHOM.

THEY WENT TO RICHMOND, VIRGINIA,

A CITY WITH ONE OF THE NATION'S

HIGHEST EVICTION RATES, TO LOOK

FOR ANSWERS.

BRIAN PALMER REPORTS.

>> Reporter: IN HIS FIRST DAYS

AS PRESIDENT, JOE BIDEN ISSUED A

FLURRY OF ORDERS AND

ANNOUNCEMENTS ON A RANGE OF

ISSUES-- IMMIGRATION, PANDEMIC

RELIEF, EDUCATION.

LESS NOTICED WERE HIS

ADMINISTRATION'S MOVES TO DEAL

WITH ANOTHER NATIONAL PROBLEM,

THAT OF EVICTIONS.

>> THIS CANNOT BE WHO WE ARE AS

A COUNTRY.

WE CANNOT LET PEOPLE BE EVICTED

BECAUSE OF NOTHING THEY DID

THEMSELVES.

>> Reporter: ANNOUNCING THAT THE

C.D.C.'S EVICTION MORATORIUM

WOULD BE EXTENDED BY AT LEAST

TWO MONTHS.

THAT MORATORIUM, WHICH IS NOT A

BLANKET BAN, HAS SLOWED EVICTION

FILINGS IN CITIES LIKE

RICHMOND-- BUT IT HASN'T STOPPED

THEM.

>> I HAD BEEN DIAGNOSED WITH

CORONAVIRUS.

SO, I STAYED QUARANTINED IN THE

HOUSE.

WHEN I FIRST GOT THE EVICTION

NOTICE I WAS IN THE BED.

>> Reporter: EZEKIEL HICKS PAYS

$1,000 A MONTH FOR AN APARTMENT

IN THE SOUTH SIDE SECTION OF A

CITY WHERE, EVEN BEFORE THE

PANDEMIC, ROUGHLY ONE IN NINE

RENTERS FACED EVICTION-- MEANING

A LANDLORD WON A COURT CASE

AGAINST A TENANT OR ACTUALLY

KICKED THEM OUT.

>> I GET UP AND I LOOK AT THE

DOOR.

I SEE A YELLOW PIECE OF PAPER ON

MY DOOR.

AND I READ IT AND IT WAS LIKE,

YOU KNOW, "YOU HAVE 30 DAYS TO

BE-- WE WANT YOU OUT OF HERE AT

A CERTAIN DATE, AT A CERTAIN

TIME."

>> MR. HICKS IS LIKE SO MANY

VIRGINIANS, RICHMONDERS,

AMERICANS RIGHT NOW.

HE WAS CURRENT ON HIS RENT RIGHT

UP UNTIL THE TIME THAT HE LOST

WORK.

BUT BECAUSE OF COVID-19,

LITERALLY IN MR. HICKS'S CASE,

BECAUSE OF COVID-19, HE WAS

UNABLE TO WORK AND AS A

CONSEQUENCE, NOW HE'S UNABLE TO

PAY HIS RENT.

>> Reporter: WITHOUT INCOME,

HICKS MISSED SOME RENT PAYMENTS

STARTING IN MAY.

OVER THE NEXT SEVERAL MONTHS, AS

HIS LANDLORD TRIED TO EVICT HIM,

THE AMOUNT HE OWED BALLOONED TO

$6,000-- INCLUDING NOT JUST BACK

RENT, BUT LATE CHARGES, PLUS HIS

LANDLORD'S LEGAL FEES.

HICKS'S SITUATION ISN'T UNIQUE,

ACCORDING TO PROFESSOR BENJAMIN

TERESA, WHO STUDIES HOUSING AND

URBAN DEVELOPMENT.

>> PEOPLE WHO WERE ALREADY

PREDOMINANTLY RENTERS, IN TERMS

OF WORKING IN THE HOSPITALITY

SECTOR AND HOTELS AND SERVICES

THAT ARE HARD HIT BY BOTH THE

PANDEMIC AND RECESSION, THAT

THEY'VE LOST HOURS OR LOST THEIR

JOB COMPLETELY.

AND SO, THEY'RE EVEN MORE

VULNERABLE TO LOSING THEIR HOMES

TO EVICTION.

>> FIGHT, FIGHT, FIGHT!

HOUSING IS A RIGHT!

FIGHT, FIGHT, FIGHT!

HOUSING IS A RIGHT!

>> Reporter: THE MORATORIUM

GIVES TENANTS TEMPORARY RELIEF;

BUT WHEN IT ENDS, BACK RENT

COMES DUE IN FULL.

THAT PUTS THE BURDEN RIGHT BACK

WHERE IT WAS BEFORE THE

PANDEMIC: ON THE SEGMENT OF THE

POPULATION THAT HAS LONG BEEN

MARGINALIZED AND DISADVANTAGED.

ABOUT 25% OF PEOPLE HERE LIVE

BELOW BY THE POVERTY LINE.

RESEARCHERS AT VIRGINIA

COMMONWEALTH UNIVERSITY FOUND

THAT THE DECISIVE FACTOR IN

EVICTIONS IN RICHMOND ISN'T LACK

OF MONEY.

EVEN AFTER CONTROLLING FOR

INCOME AND PROPERTY VALUE, THEY

FOUND RICHMOND'S MOST DECISIVE

FACTOR IN EVICTIONS IS RACE.

>> THE MOST INFLUENTIAL FACTOR

AT THE NEIGHBORHOOD LEVEL ON

EVICTION RATES IN A NEIGHBORHOOD

IS THE RACIAL COMPOSITION OF THE

NEIGHBORHOOD.

SO, AS THE NEIGHBORHOOD HAS A

HIGHER SHARE OF BLACK AND

AFRICAN-AMERICAN RESIDENTS, IT

ALSO HAS A HIGHER EVICTION RATE,

AND THEN, CONVERSELY, IF THE

NEIGHBORHOOD IS WHITER, IT HAS A

LOWER EVICTION RATE.

>> Reporter: WHILE THERE'S NO

PERFECT COMPARISON, TWO EXAMPLES

OF VIRGINIA SHOW A STARK

CONTRAST.

NEARLY 50% OF RICHMOND'S

POPULATION IS BLACK, AND THE

PRE-PANDEMIC EVICTION RATE WAS

JUST OVER 11%.

BUCHANAN AND DICKENSON COUNTIES

HAVE NEARLY THE SAME POVERTY

RATE AS THE CITY OF RICHMOND,

YET THEIR EVICTION RATES HAVE

BEEN BELOW 1%.

BOTH COUNTIES' POPULATIONS ARE

ALSO MORE THAN 95% WHITE.

WHY DOES THE BURDEN OF EVICTIONS

WEIGH HEAVIEST ON RICHMOND'S

BLACK AND BROWN CITIZENS?

ONE EXPLANATION MAY LIE IN THE

PAST, WHEN A RACIAL CASTE SYSTEM

RULED THE SOUTH, SAYS HOUSING

ADVOCATE TRACEY HARDNEY SCOTT.

>> THIS IS STILL THE HOME OF THE

CONFEDERACY, SO RACISM RUNS

RAMPANT IN HERE.

AND THE BEST WAY TO CONTROL

NEGROS, IS TO KEEP THEM IN A

PLACE.

AND SO, THE BEST PLACE TO KEEP

THEM IS TOTALLY IN LOW INCOME,

LACK OF, LACK OF, LACK OF, LACK

OF RESOURCES, LACK OF EDUCATION.

>> Reporter: UNTIL THE MID-20th

CENTURY, BLACKS WERE LARGELY

EXCLUDED FROM POLITICAL DECISION

MAKING, CONFINED TO CERTAIN

NEIGHBORHOODS, REDLINED INTO

ZONES WHERE BANKS WOULDN'T OFFER

MORTGAGES, AND GENERALLY MADE

SECOND-CLASS CITIZENS BY

AMERICAN LAW AND CUSTOM.

>> IF YOU WANT TO KNOW WHAT'S

GOING ON IN AFRICAN AMERICAN

COMMUNITIES IN THE 21st CENTURY,

YOU'VE GOT TO WALK THROUGH THE

FIRE OF JIM CROW SEGREGATION.

THERE ARE RESIDUAL EFFECTS FROM

THE PUBLIC POLICIES OF THE MID-

20th CENTURY THAT CONTINUE TO

STILL RESONATE PROFOUNDLY IN THE

21st CENTURY.

>> Reporter: THE CENTURY THAT

GAVE US THE NOVEL CORONAVIRUS,

WHICH HAS HIT BLACK, BROWN, AND

INDIGENOUS PEOPLE-- ALL

HISTORICALLY MARGINALIZED--

WITH PARTICULAR FEROCITY.

>> THIS IS PRECISELY WHAT

HAPPENS WHEN PEOPLE WHO HAVE

BEEN COMPRESSED IN THE

NEIGHBORHOODS, WHO LIVE IN

MULTI-GENERATIONAL HOUSEHOLDS,

WHO WORK ON THE FRONT LINES OF

PARTICULAR JOBS, UNDERPAYING

JOBS, THAT CARRY A HIGH AMOUNT

OF THE VIRAL LOAD.

DISEASES MAY NOT CARE ABOUT RACE

OR SOCIO-ECONOMIC STATUS, BUT

SOCIO-ECONOMIC STATUS AND RACE

HAVE A PROFOUND INFLUENCE ON THE

NATURE IN WHICH DISEASES AFFECT

CERTAIN PEOPLE AND NOT OTHERS.

>> Reporter: HICKS EVENTUALLY

RECOVERED FROM THE VIRUS.

DESPITE BEING LEGALLY COVERED BY

THE MORATORIUM, IT TOOK THE HELP

OF A LEGAL AID ATTORNEY TO PAY

BACK RENT WITH FUNDS FROM A CITY

RENT RELIEF PROGRAM AND TO GET

HIS EVICTION CASE DISMISSED.

>> RIGHT NOW, MY RENT IS PAID UP

THROUGH A PROGRAM THAT HE

INTRODUCED ME TO.

AND MY RENT IS PAID UP AND I'M

TRYING TO GET THIS OTHER JOB

BECAUSE THE JOB THAT I HAD, I

CAN'T DO THAT NO MORE, SO.

>> Reporter: HICKS SAYS HE HAS

SAVED SOME MONEY TO PAY RENT,

BUT HE'S BEEN HUNTING FOR STEADY

WORK FOR MONTHS.

HE'LL MAKE ENDS MEET ANY WAY HE

CAN.

>> PLASMA CENTER, DIFFERENT

JOBS, ODDS AND ENDS JOBS.

I CAN'T GO THROUGH THIS NO MORE.

YOU KNOW, I'M A GROWN,

INDEPENDENT MAN.

IF I GOT TO, I WILL GO PICK CANS

UP AND CUT GRASS, RAKE LEAVES,

WHATEVER TO PAY MY RENT.

>> Sreenivasan: BLACK-OWNED

INDEPENDENT BOOKSTORES HAVE BEEN

EXPERIENCING A SURGE IN SALES

AFTER THE BLACK LIVES MATTER

MOVEMENT IGNITED INTEREST IN

BLACK HISTORY, WHITE SUPREMACY,

AND HOW TO END RACISM.

MARCUS BOOKS, THE OLDEST BLACK-

OWNED BOOKSTORE IN THE COUNTRY,

HAS BEEN THERE FOR ITS COMMUNITY

THROUGH DECADES OF SIMILAR

CHALLENGES.

NOW IN ITS 60th YEAR, IT STANDS

AS A TESTAMENT TO AN

EXTRAORDINARY COUPLE'S LOVE OF

BOOKS AND THE BLACK COMMUNITY.

THIS SMALL BLACK-OWNED BOOKSTORE

IN OAKLAND, CALIFORNIA, IS

HALLOWED GROUND FOR SOME.

>> WHEN I WALKED INTO MARCUS

BOOKS, AS AN AFRICAN-AMERICAN

MAN, I HAD A SENSE THAT I

BELONGED SOMEWHERE.

>> Sreenivasan: CLARENCE BLOCK,

JR. GREW UP IN SAN FRANCISCO AND

HAS BEEN COMING HERE FOR ALMOST

50 YEARS.

>> SEEING BOOKS THAT WERE

WRITTEN ABOUT ME AND MY

ANCESTORS FILLED A VOID.

>> Sreenivasan: MARCUS BOOKS WAS

FOUNDED IN 1960 BY TWO

VISIONARIES, JULIAN AND RAYE

RICHARDSON.

THEY BELIEVED THAT ACCESS TO

BLACK LITERATURE WAS PARAMOUNT

TO THE BLACK COMMUNITY.

THEIR DAUGHTER, BLANCHE

RICHARDSON, RUNS THE BOOKSTORE

TODAY.

>> PART OF THE BASIS OF THEIR

RELATIONSHIP WAS THEIR LOVE OF

LITERATURE WHEN THEY WERE

TEENAGERS-- AND IT STAYED LIKE

THAT.

THEY ALWAYS READ TOGETHER, THEY

READ TO EACH OTHER, THEY JUST

HAD A LOVE OF BOOKS.

>> Sreenivasan: THE COUPLE MET

IN THE LATE 1930s, AT A UNIQUE

SCHOOL IN ALABAMA, DEDICATED TO

BLACK SELF-RELIANCE.

>> YOU HAVE TO PUT MARCUS BOOKS

AND JULIAN AND RAYE RICHARDSON

REALLY IN A HISTORICAL CONTEXT.

THEY BOTH WERE AT TUSKEGEE

UNIVERSITY, LED BY BOOKER T.

WASHINGTON, WHO ESPOUSED A

PHILOSOPHY OF DO FOR SELF.

JULIAN STUDIED LITHOGRAPHY, HE

MET HIS WIFE THERE.

>> Sreenivasan: JASMINE JOHNSON

IS A GRANDDAUGHTER OF THE

RICHARDSONS AND A PROFESSOR OF

AFRICANA STUDIES AT THE

UNIVERSITY OF PENNSYLVANIA.

>> AT AN INCREDIBLY YOUNG AGE

SHE STARTED COLLEGE, NOT ONLY

MEETING MY GRANDFATHER, BUT

BECOMING A WOMAN OF THE MIND.

>> Sreenivasan: THE INTELLECTUAL

AND ARTISTIC IMPACT OF THE

HARLEM RENAISSANCE WAS BUILDING

MOMENTUM.

>> THEY WOULD REALLY SCOUR THE

COUNTRY, LOOKING FOR BOOKS ABOUT

BLACK PEOPLE.

AT THAT TIME VERY FEW BLACK

PEOPLE WERE BEING PUBLISHED.

MY PARENTS SAW THE NEED FOR

BLACK PEOPLE TO HAVE A SOURCE OF

INFORMATION ABOUT THEMSELVES.

>> Sreenivasan: AFTER A FEW

YEARS IN HARLEM, THE COUPLE

HEADED WEST AND SETTLED IN SAN

FRANCISCO.

IT WAS 1946, AND JULIAN STARTED

SUCCESS PRINTING.

>> THEY WERE PUBLISHING ALL

KINDS OF THINGS, YOU KNOW,

POSTERS, ARTWORK, BUT THEY WERE

ALSO REPUBLISHING BLACK BOOKS

THAT HAD GONE OUT OF PRINT.

SUCCESS PRINTING, THAT THEN

TURNED INTO RICHARDSON PRINTING,

THAT THEN TURNED INTO MARCUS

BOOKS.

>> Sreenivasan: IN 1960, THE

RICHARDSONS OPENED THE

BOOKSTORE, LATER RENAMING IT

MARCUS BOOKS AFTER MARCUS

GARVEY, FOUNDER OF THE BLACK

NATIONALIST MOVEMENT.

BOTH THEIR FATHERS HAD BEEN

GARVEYITES.

A CRITICAL CULTURAL AND

INTELLECTUAL SPACE WAS BORN,

FOSTERING A NATURAL GATHERING

PLACE FOR BLACK PEOPLE.

>> IT WAS A MEETING PLACE FOR

MANY ORGANIZATIONS, BUT ALSO A

PLACE THAT APPRECIATED YOU,

WELCOMED YOU, DID NOT FOLLOW YOU

AROUND THE STORE WITH MIRRORS ON

THE WALLS, YOU KNOW.

>> WHEN I CAME IN, JULIAN

RICHARDSON, EXTREMELY HUMBLE, HE

WOULD BE WALKING OUT TO CHECK ON

ME."

WELL, WALTER WHAT ARE YOU

THINKING, WHAT ARE YOU READING?"

>> Sreenivasan: MEANWHILE, THE

NEIGHBORHOOD-- KNOWN AS THE

FILLMORE DISTRICT-- WAS BECOMING

A THRIVING CENTER OF BLACK LIFE.

>> ON FILLMORE STREET AND THE

SIDE STREETS IT WAS LIKE A

HARLEM OF THE WEST COAST,

BECAUSE NOT ONLY WERE THERE JAZZ

CLUBS AND BLUES CLUBS, BUT AS

YOU GET TO THE LATER PART OF THE

1960s THE OFFICE OF THE BLACK

PANTHER PARTY WAS ON THAT

PARTICULAR STREET.

IT REALLY REPRESENTED THE BLACK

COMMUNITY.

>> Sreenivasan: THE FILLMORE

STREET LOCATION WOULD BE HOME TO

GENERATIONS OF THE RICHARDSON

FAMILY

>> I GREW UP IN ONE BIG PURPLE

VICTORIAN ON FILMORE STREET.

THERE WAS MARCUS BOOKS ON THE

BOTTOM AT THE STOREFRONT, MY

GRANDMOTHER AND AT SOME POINT

COUSINS ON THE SECOND FLOOR, YOU

KNOW, EVERYBODY WAS RESPONSIBLE

TO EACH OTHER AND TO THIS

BROADER COMMITMENT TO BLACK

LITERACY.

>> Sreenivasan: BUT THAT

COMMITMENT WOULD BE SIDELINED AS

THE CITY'S EFFORTS TO REDEVELOP

MEANT THE DESTRUCTION OF THE

NEIGHBORHOOD, FORCING THE

STORE-- AND THE FAMILY-- TO MOVE

MULTIPLE TIMES.

IN 1976, THE RICHARDSONS OPENED

A SECOND STORE, IN OAKLAND.

IT WAS THE HEIGHT OF THE BLACK

POWER MOVEMENT, WHEN THE

F.B.I.'S CO-INTELPRO PROGRAM WAS

SURVEILLING BLACK BUSINESSES.

>> WE WERE TARGETED FOR A LOT OF

REASONS, JUST LIKE A LOT OF

OTHER BLACK ORGANIZATIONS WERE.

SO, WE HAD CHALLENGES IN TERMS

OF THE GREATER SOCIETY BEING

THREATENED BY US.

LATER, IT WAS REALLY JUST

ECONOMICS.

>> Sreenivasan: IN 2014, THE SAN

FRANCISCO STORE SHUTTERED AFTER

PREDATORY LOANS FORCED THE

FAMILY TO SELL THEIR BUILDING.

WHEN THE COMMUNITY RAISED $1.64

MILLION TO BUY BACK THE STORE,

THE DEVELOPERS REFUSED TO SELL.

>> THERE'S SOMETHING ABOUT THE

LIBERALISM THAT'S REALLY THICK

IN SAN FRANCISCO THAT CAN

SOMETIMES MASK THE OPERATIONS OF

ITS ANTI-BLACKNESS.

THE "SAVE MARCUS BOOKS" CAMPAIGN

WAS REALLY ONE ABOUT SAVING

BLACK SAN FRANCISCO.

>> Sreenivasan: BUT IN OAKLAND,

THE GATHERINGS CONTINUED.

MAYA ANGELOU, MUHAMMAD ALI,

TERRY McMILLAN, NIKKI GIOVANNI,

OPRAH WINFREY AND MANY OTHERS

ALL HELD READING AT MARCUS

BOOKS.

>> I'VE NEVER STOPPED COMING.

I BROUGHT MY GRANDDAUGHTERS DOWN

HERE, AND THEY GET TO SEE HOW

GREAT THEIR PEOPLE WERE AND ARE.

>> Sreenivasan: THAT'S ALL FOR

THIS EDITION OF "PBS NEWSHOUR

WEEKEND."

FOR THE LATEST NEWS UPDATES

VISIT pbs.org/newshour.

I'M HARI SREENIVASAN.

THANKS FOR WATCHING.

STAY HEALTHY AND HAVE A GOOD

NIGHT.

>>PBS NEWSHOUR WEEKEND IS MADE

POSSIBLE BY:

SUE AND EDGAR WACHENHEIM III.

THE ANDERSON FAMILY FUND.

BERNARD AND DENISE SCHWARTZ.

THE CHERYL AND PHILIP MILSTEIN

FAMILY.

BARBARA HOPE ZUCKERBERG.

THE LEONARD AND NORMA KLORFINE

FOUNDATION.

THE PETER G. PETERSON AND JOAN

GANZ COONEY FUND.

WE TRY TO LIVE IN THE MOMENT,

TO NOT MISS WHAT'S RIGHT IN

FRONT OF US.

AT MUTUAL OF AMERICA, WE

BELIEVE TAKING CARE OF TOMORROW

CAN HELP YOU MAKE THE MOST OF

TODAY.

MUTUAL OF AMERICA FINANCIAL

GROUP, RETIREMENT SERVICES AND

INVESTMENTS.

ADDITIONAL SUPPORT HAS BEEN

PROVIDED BY:

CONSUMER CELLULAR.

AND BY:

AND BY THE CORPORATION FOR

PUBLIC BROADCASTING, A PRIVATE

CORPORATION FUNDED BY THE

AMERICAN PEOPLE.

AND BY CONTRIBUTIONS TO YOUR

PBS STATION FROM VIEWERS LIKE

YOU.

THANK YOU.