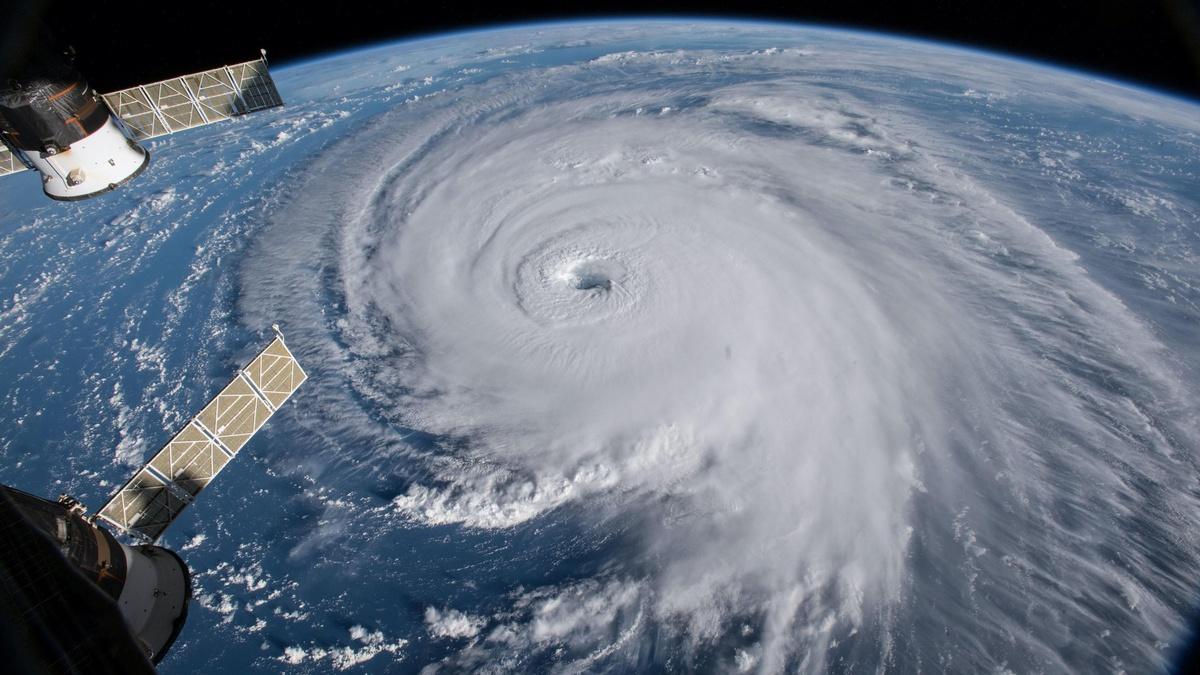 CLIP
What the pandemic means for hurricane preparation
Weather forecasters say the current tropical storm season is likely to be more active than normal, with as many as six major hurricanes. But planning for these disasters is more complex this year. The coronavirus pandemic has made it harder to stock up on emergency supplies and will almost certainly complicate evacuation efforts. John Yang reports.
TRANSCRIPT

JUDY WOODRUFF: The 2020 tropical storm season has already been more active than usual. The

fifth named storm formed in the Atlantic over the weekend, and forecasters say there could

be as many as six major hurricanes.

But, as John Yang reports, this year, planning for these storms is complicated by the coronavirus

pandemic.

JOHN YANG: When Tropical Storm Cristobal lashed the Gulf Coast earlier this past month, it

was already the third named storm of the year.

Louisiana Governor John Bel Edwards:

GOV. JOHN BEL EDWARDS (D-LA): The storm could have been a lot worse, I'm very thankful to

say. We were largely spared from the most significant impacts that had been forecasted.

JOHN YANG: Still, Cristobal was part of a fast start to what forecasters say is most

likely to be an unusually active Atlantic storm season. The coronavirus already guarantees

it will be unlike any other, as President Trump noted during a recent briefing on hurricane

preparedness.

DONALD TRUMP, President of the United States: So, you think we could have a slightly enhanced

hurricane season? That's just what we want. That's just what we want.

Let's see. Hopefully, that won't be the case.

JOHN YANG: The pandemic has changed residents' and governments' preparations, affecting everything

from their ability to stock up on supplies to evacuation plans.

For example, large buildings like schools and community centers typically have served

as evacuation shelters. Recent guidance from the Centers for Disease Control and Prevention

said, large shelters should be a last resort.

But the Federal Emergency Management Agency has acknowledged that some mass sheltering

will still be necessary in many hurricane scenarios.

Two years ago, Sharon Bryant of New Bern, North Carolina, survived Hurricane Florence.

The storm dropped 30 inches of rain in parts of the Carolinas.

SHARON BRYANT, North Carolina: When you are saying, social distance yourself six feet

from someone, wear your mask, wear your glove, now, if they have to go into the shelter,

then that means that you're going to be -- limit to how many people are going there.

Are you going to test these people to make sure no one have the virus? And then, if they

did, where would they go?

JOHN YANG: Steven Still is the emergency management director for New Hanover County, a couple

hours south of New Bern.

STEVEN STILL, Emergency Management Director, New Hanover County, North Carolina: We are

fairly certain that we will have some type of in-county shelter. We have to have more

locations, more shelter teams. And we are also jockeying for position with every other

county, municipality and state for personal protective equipment and sanitizer.

So it's not a good picture, but everybody is in the same position.

JOHN YANG: And if a big storm does hit, rebuilding could be even more challenging.

In 2017, floodwaters from Hurricane Harvey destroyed much of Daniel Tellez's home in

Houston, Texas. The fear of losing his home again, this time in the middle of a pandemic,

weighs heavily on his mind.

DANIEL TELLEZ, Texas: It's going to be tough. I honestly don't really want to think about

it, if we're being honest.

I tried to be as hands on as possible with the repairs, which meant having to go to stores,

having to speak to multiple contractors. It's going to be tricky trying to navigate all

of that through a pandemic.

JOHN YANG: In Florida, where coronavirus cases are again on the rise, officials are weighing

options like shelter-in-place orders for people living in homes that are strong enough, and

using underused hotels as shelters.

Craig Fugate was FEMA administrator under President Obama. He's now chief emergency

management officer for One Concern, a company that helps cities and counties with disaster

response.

Is your advice to people in hurricane-prone areas any different because of the coronavirus

than it would be any other year?

CRAIG FUGATE, Former Administrator, Federal Emergency Management Agency: About the only

thing I recommend is add the mask, gloves, hand sanitizer, disinfectants to your supply

kits.

And if you're not in an evacuation zone -- this is not any different, but there's more emphasis

this year -- take the steps to prepare your home. Know when it was built, know the building

codes. And if it's a good option for you and your family, stay there and prepare for the

storm.

It always comes back to the individual situation. The one thing we don't want is people in an

evacuation zone not to evacuate over fear of COVID, because that could put them at even

greater risk and also responders who may have to go in and do rescues in the immediate aftermath

of the storm.

JOHN YANG: Fugate says the virus may also force changes in the way relief workers respond

to disasters.

CRAIG FUGATE: Normally, a lot of this would be build big base camps, put everybody four

to a room in a hotel, do mass feeding.

Probably going to have to change a lot of that, and those plans are under way. Also,

keep the teams coming in separate from each other, so if they're coming from different

states, they don't cross-mingle with other teams, they stay with the teams they came

with. Wear the PPE.

JOHN YANG: What about the emergency managers? They have been through a fairly intense three-or-four-month

period where they have been fighting the pandemic, and now they have got this hurricane season

coming up.

Is there a worry about the stamina, the ability to sort of keep up at this level, this high

level?

CRAIG FUGATE: It's what emergency managers do. We got the same questions after getting

four hurricanes in one year in Florida in 2004.

Yes, they're tired. And, yes, they have been thinking about this. This is not something

they just started yesterday thinking about hurricane season and other disasters. The

reality is, if the system could adjust and handle this, you don't need emergency management.

Emergency management is for the extreme events that the org chart of government just can't

even begin to deal with.

JOHN YANG: And this summer, extreme events, a pandemic and powerful hurricanes, could

be on a collision course.

For the "PBS NewsHour," I'm John Yang.