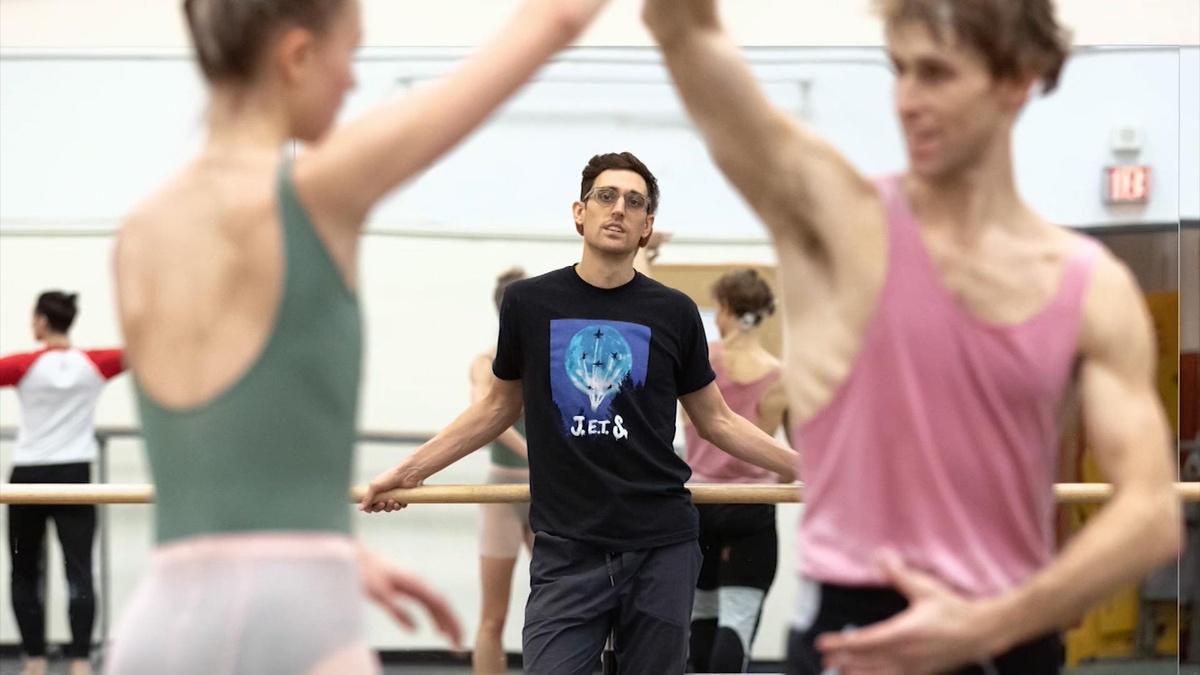 S2020 E482 | CLIP
This Week at Lincoln Center: New York City Ballet
Through March 1st, New York City Ballet presents "Rotunda" – a world premiere by the Company's Resident Choreographer and Artistic Adviser, Justin Peck, set to a commissioned score by composer Nico Muhly. The week's program includes "In G Major" by Jerome Robbins; "DGV: Danse à Grande Vitesse" by Christopher Wheeldon; the "Variations" solo from George Balanchine's Episodes; and more.
TRANSCRIPT

>>> "NYC ARTS" COMES TO YOU EACH WEEK FROM OUR

STUDIOS AT LINCOLN CENTER.

HERE'S WHAT'S COMING UP ON THE NEIGHBORHOOD CALENDAR.

>> THROUGH MARCH 1st, NEW YORK CITY BALLET PRESENTS

"ROTUNDA," A WORLD PREMIERE BY THE COMPANY'S

RESIDENT CHOREOGRAPHER AND ARTISTIC ADVISER JUSTIN

PECK SET TO A SCORE.

THE PROGRAM INCLUDES "IN G MAJOR" BY JER REASON

ROBINS.

THE FINAL WEEK OF THE COMPANY'S WINTER SEASON

WILL ALSO FEATURE THE VARIATION SOLO FROM GEORGE

BALANCHINE'S EPISODES CREATED FOR DANCER PAUL

TAYLOR, AS WELL AS JEROME ROBINS' CONCERT TINO, AND

DANCE FOR EPISODES.

VISIT NYCBALLET.COM FOR COMPLETE EPISODES.