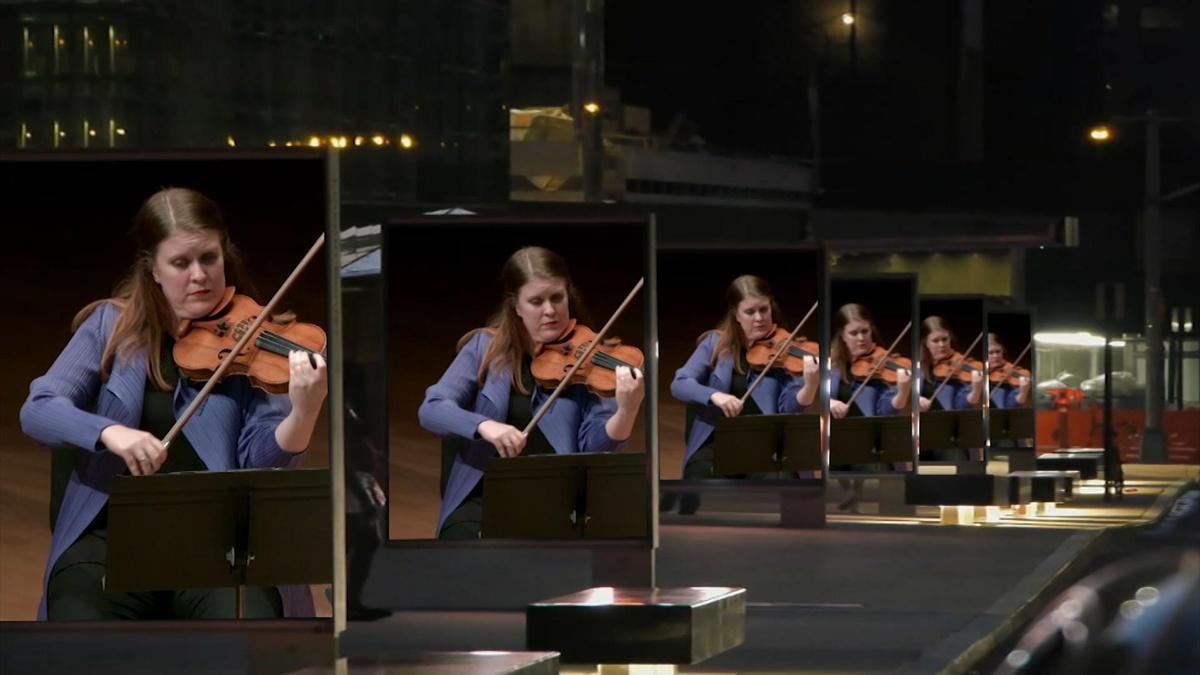 S2020 E484 | CLIP
This Week at Lincoln Center: CMS Concert Livestreamed
Bartók's Sonata for Two Pianos and Percussion will be the main highlight of the March 15th program of the Chamber Music Society of Lincoln Center. Bookended by pieces by the Hungarian composer Dohnányi and Sextet for Two Violins, Two Violas, and Two Cellos, Op. 70, "Souvenir de Florence" by Tchaikovsky, the program will be livestreamed at chambermusicsociety.org on the "Watch & Listen" page.
TRANSCRIPT

♪

>>> "NYC ARTS" COMES TO YOU EACH

WEEK FROM OUR STUDIOS AT LINCOLN

CENTER.

HERE IS WHAT IS COMING UP ON THE

NEIGHBORHOOD CALENDAR.

>> THE 50th ANNIVERSARY SEASON

OF THE CHAMBER MUSIC SOCIETY

CONTINUES.

WITH BOLD PROGRAMS PULLED FROM

ALL ERAS OF THE CHAMBER MUSIC

REPERTOIRE.

PIANOS ARE USED AND THE MAIN

HIGHLIGHT OF THE MARCH 15th

PROGRAM.

THAT WILL BE BOOK ENDED BY

PIECES BY THE HUNGARY COMPOSER.

AND TWO VIOLINS, TWO VIOLAS AND

TWO CELLOS WHICH EVOKES A SUNNY

T USC AN LANDSCAPE.

FOR DETAILS VISIT CHAMBER MUSIC

SOCIETY.ORG.

>> FOR MORE INFORMATION ABOUT

MUSIC, DANCE, THEATER AND FILM

AT LINCOLN CENTER, VISIT THEIR

WEBSITE AT LINCOLNCENTER.ORG.