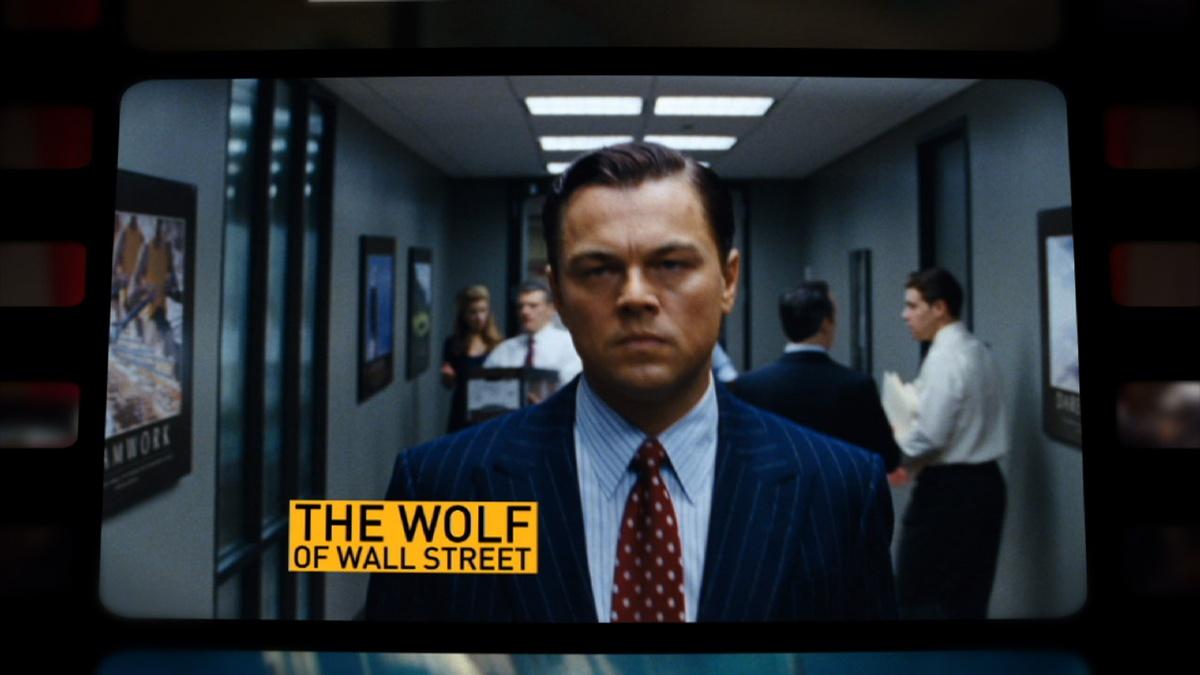 S2014 E91 | FULL EPISODE
NYC-ARTS Full Episode: February 27, 2014
Rafael Pi Roman and Rajendra Roy, MoMA's Chief Curator of Film, talk about some of this year's Oscar contenders and preview the upcoming edition of "New Directors/New Films." Paula Zahn visits with actor/comedian/musician Steve Martin, who recently received an Oscar for Lifetime Achievement. They focus on Martin's banjo career and his upcoming concert debut on the PBS GREAT PERFORMANCES series.
TRANSCRIPT

>>> FUNDING FOR "NYC-ARTS" I

MADE POSSIBLE BY ROSALIND P.

WALTER

THE AGNES VARIS TRUST,

SUPPORTING AFFORDABLE ACCESS T

THE ARTS, EDUCATION AND HEALTH

CARE

JODY AND JOHN ARNHOLD.

ELISE JAFFE AND JEFFREY BROWN.

MILTON AND SALLY AVERY ART

FOUNDATION

AND ELROY AND TERRY KRUMHOLZ

FOUNDATION

THIS PROGRAM IS SUPPORTED IN

PART BY PUBLIC FUNDS FROM TH

NEW YORK CITY DEPARTMENT O

CULTURAL AFFAIRS IN PARTNERSHI

WITH THE CITY COUNCIL.

ADDITIONAL FUNDING PROVIDED BY

MEMBERS OF 13.

"NYC-ARTS" IS MADE POSSIBLE IN

PART BY FIRST REPUBLIC BANK.

♪♪

FLEXIBILITY.

♪♪

COORDINATION

♪♪

EXCELLENCE

♪♪

FIRST REPUBLIC PRIVATE WEALT

MANAGEMENT

IT'S A PRIVILEGE TO SERVE YOU.

♪♪

♪♪

>>> GOOD EVENING

I'M CHRISTINA HA, AND WELCOME TO

THIS SPECIAL EDITION O

"NYC-ARTS.

I'M HERE IN THE PLAZA AT LINCOLN

CENTER, WHICH IS HOME TO MAN

RED CARPET OPENING NIGHTS AT THE

SURROUNDING THEATERS

TONIGHT, HOWEVER, WE'RE SALUTING

THE ULTIMATE RED CARPET EVENT,

THE ACADEMY AWARDS, WHICH WILL

BE BROADCAST AROUND THE WORL

THIS SUNDAY NIGHT.

PAULA ZAHN VISITS WITH

ACTOR/COMEDIAN/MUSICIA

STEVE MARTIN, WHO RECENTLY

RECEIVED AN OSCAR FOR LIFETIME

ACHIEVEMENT.

MOMA'S CHIEF CURATOR OF FILM

RAJ ROY, WILL JOIN US TO PREVIEW

OSCAR CONTENDERS FOR 2014 AN

INTRODUCE US TO EXCITING NEW

FILMMAKERS

CINEMA ALSO PLAYS AN IMPORTANT

ROLE HERE WITH YEAR ROUND EVENTS

AT THE FILM SOCIETY OF LINCOLN

CENTER

MORE RECENTLY, THE METROPOLITA

OPERA'S SUCCESSFUL LIVE IN H

BROADCASTS ARE SEEN IN MORE THAN

2,000 MOVIE THEATERS I

64 COUNTRIES AROUND THE WORLD.

THERE IS NO SHORTAGE OF "STA

POWER" IN THESE EXCITING

PERFORMANCES AT THE METROPOLITAN

OPERA, WHETHER YOU EXPERIENC

THEM HERE OR ON THE BIG SCREEN

JUST RECENTLY, THE MET PRESENTED

ITS FIRST PERFORMANCES IN NEARLY

A CENTURY OF BORODIN'S EPI

"PRINCE IGOR."

FAMOUS FOR ITS "POLOVTSIAN

DANCES," THE OPERA TELLS THE

STORY OF A 12th CENTURY RULE

WHO DEFENDED RUSSIA AGAINS

INVADING FORCES.

IT IS A BRILLIANT PSYCHOLOGICA

JOURNEY THROUGH THE MIND OF IT

CONFLICTED HERO, WITH TH

FOUNDING OF THE RUSSIAN NATION

AS THE BACKDROP.

♪♪

♪♪

YOU CAN ATTEND UPCOMIN

PERFORMANCES OF "PRINCE IGOR

HERE AT LINCOLN CENTER THROUGH

MARCH 8th OR ATTEND THE MET'

LIVE IN HD BROADCAST TO THEATERS

ON MARCH 1st

IN THESE ACCLAIMED LIVE IN H

PERFORMANCES, MET OPERA STAR

SERVE AS HOSTS FOR THE SERIES.

>> PART OF THE WORLDWIDE

COMMUNITY OF OPERA LOVER

WATCHING THIS PERFORMANCE.

THEY CONDUCT LIVE INTERVIEWS

WITH CAST MEMBERS, CREW AN

PRODUCTION TEAMS, AND INTRODUC

THE POPULAR BEHIND THE SCENE

FEATURES

A WORLDWIDE AUDIENCE IS GIVEN AN

UNPRECEDENTED LOOK AT WHAT GOE

INTO THE STAGING OF AN OPERA A

ONE OF THE WORLD'S GREAT VENUES.

♪♪

♪♪

♪♪

>>> A NEW PRODUCTION O

"WERTHER" ALSO COMES TO THE ME

THIS SEASON.

♪♪

JONAS KAUFMANN STARS IN TH

TITLE ROLE OF MASSENET'S

ADAPTATION OF GOETHE'S

REVOLUTIONARY AND TRAGIC

ROMANCE, OPPOSITE SOPHIE KOCH AS

CHARLOTTE.

THE NEW PRODUCTION IS DIRECTED

AND DESIGNED BY RICHARD EYRE AND

ROB HOWELL, THE SAME TEAM THAT

CREATED THE MET'S RECENT HIT

STAGING OF "CARMEN."

ONCE AGAIN, YOU CAN ATTEND A

PERFORMANCE HERE AT THE ME

THROUGH MID-MARCH,

OR GO TO YOUR LOCAL THEATER AN

CATCH THE MET'S LIVE I

HD PERFORMANCE ON MARCH 15th

"THE ENCHANTED ISLAND" RETURNS

TO THE MET THIS SEASON IN IT

FIRST REVIVAL.

IN ONE EXTRAORDINARY WORK,

LOVERS OF BAROQUE OPERA HAVE I

ALL -- THE WORLD'S BEST SINGERS,

GLORIOUS MUSIC OF THE BAROQU

MASTERS AND A STORY DRAWN FROM

SHAKESPEARE.

IN THE ENCHANTED ISLAND, THE

LOVERS FROM SHAKESPEARE'S "A

MIDSUMMER NIGHT'S DREAM" ARE

SHIPWRECKED ON HIS OTHERWORLDL

ISLAND OF "THE TEMPEST."

INSPIRED BY THE COURTL

ENTERTAINMENT OF THE 18t

CENTURY, THE WORK SHOWCASES TH

MUSIC OF HANDEL, VIVALDI, RAMEAU

AND OTHERS, WITH A NEW LIBRETT

DEVISED AND WRITTEN BY

JEREMY SAMS.

REMAINING PERFORMANCES OF "THE

ENCHANTED ISLAND" WILL B

THROUGH MARCH 20th

FOR MORE INFORMATION, YOU CA

VISIT THE MET'S WEBSITE AT MET

OPERA.ORG.

AS WE ANTICIPATE THE OSCAR

TELECAST, THE NOMINATION

INVOLVE POWERFUL EMOTIONS AN

RANGE FROM THE DARK AGES OF TH

19th CENTURY IN THE UNITED

STATES TO A CONFOUNDING WORLD IN

THIS COMPUTERS HAVE INTELLIGEN

OPERATING SYSTEMS.

HAVE YOU TALKED TO SIRI LATELY

WE ALSO SEE THE HUBRIS AND THE

WILD EXPLOITS OF A WALL STREET

CONMAN AND WE EXPLORE TH

STUNNING BEAUTY OF OUTER SPACE

RAFAEL P. ROMAN SAT DOWN AT TH

MUSEUM OF MODERN ARTS TO TAL

ABOUT SOME OF THIS YEAR'S OSCA

CONTENDERS AS WELL AS SOME

INTERESTING NEW DIRECTORS TO

KEEP AN EYE ON

>>> NOW, RAJ, THE MOMA FIL

DEPARTMENT, WHAT MAKES IT UNIQUE

AND, BY ALL ACCOUNTS, SO

INFLUENTIAL?

>> WELL, IT'S REALLY ITS LON

TERM COMMITMENT TO CINEM

HISTORY AND PLACING THAT HISTORY

ALONGSIDE THE HISTORIES OF THE

OTHER ART FORMS.

SO 80 YEARS AGO, WHEN ALFRED

BARR, THE FOUNDING DIRECTOR OF

THE MUSEUM, CAME UP WITH THE

CONCEPT FOR THE MUSEUM AND ITS

CURATORIAL DEPARTMENTS, IT WAS

REALLY A RADICAL GESTURE T

INCLUDE FILM, ARCHITECTURE AND

DESIGN AND PHOTOGRAPHY

ALONGSIDE PAINTING AND SCULPTURE

AND DRAWING.

AND THEN WHAT SEPARATES US FRO

OTHER REPERTORY FILM PROGRAMS IN

NEW YORK IS OUR COLLECTION

SO IN ADDITION TO EXHIBITING

FILMS, WE ALSO COLLECT THEM AN

PRESERVE THEM FOR HISTORY.

>> LET'S TALK ABOUT TH

CONTENDERS SERIES.

WHAT IS IT AND HOW DID IT BEGIN?

>> WHEN I ARRIVED AT MOMA SEVE

YEARS AGO, I KNEW I WOULDN'T

HAVE ONE PROBLEM AND THAT WA

THE QUALITY OF THE PROGRAM

WHAT I THOUGHT MAYBE WAS MISSING

WAS A REAL CONNECTION TO A

ACTIVE MOVIE GOING PUBLIC.

SO YOU HAD YOUR CINEPHILES AND

YOUR AFICIONADOS, BUT MAYBE NOT,

YOU KNOW, THOSE OF US WHO JUST

LOVE TO CHECK OFF THE BEST O

THE YEAR ON OUR OSCAR LIST

SO YES, YOU GET TO SEE THE

PRESTIGE FILMS THAT WILL BE UP

FOR ALL OF THE GREAT AWARDS AT

THE END OF THE YEAR.

BUT ALSO WE KIND OF POLL OUR

CURATORS TO SEE WHAT THEY'VE

SEEN THROUGHOUT THE YEAR THA

MIGHT BE LOST ON SOME OF THOSE

LISTS.

SO, THE GREAT ART FILMS THAT

MAYBE WOULD ONLY SCREEN AT A

ART BIENNIAL OR IN A GALLERY

FOREIGN LANGUAGE FILMS THAT WE

KIND OF DIG UP AT FESTIVALS FROM

AROUND THE WORLD

OR EVEN KIND OF CULT FILMS

AND WE'VE KIND OF EMBRACED THE

SPECTRUM OF CINEMA WITH TH

CONTENDERS THERE, AND IT'S

PROVEN TO BE ONE OF OUR MOST

POPULAR SERIES

>> SO LET'S TALK ABOUT SOME OF

THE FILMS THAT WERE IN THE

CONTENDERS SERIES THAT -- AN

WERE NOMINATED FOR OSCARS --

THAT YOU FEEL ARE PARTICULARLY

COMPELLING

LET'S START WITH "THE WOLF O

WALL STREET.

>> I FOUND MYSELF IN THE

WONDERFUL POSITION OF BEIN

SURPRISED, WHICH IS EVER

CURATOR'S KIND OF HOPE AND DREAM

WHEN YOU GO AND SEE SOMETHIN

NEW.

I WAS SURPRISED BECAUSE I DIDN'T

KNOW IT WAS GOING TO BE

COMEDY

>> THIS IS THEIR GIFT.

THEY'RE BUILT TO BE THROWN LIK

A LAWN DART.

>> ONE, TWO, THREE

>> STOP, SAFETY IS FIRST, SAFETY

IS FIRST

I DON'T WANT TO GET A BA

REPUTATION

>> IT TOOK ME A WHILE TO OPE

MYSELF UP TO THAT AND TO REALIZE

WHAT I WAS EXPERIENCING WAS ON

OF THE GREAT CONTEMPORARY WORK

OF PHYSICAL HUMOR, REALLY KIND

OF BITING SATIRE AS WELL, AND IT

OPENED MY EYES TO THE POTENTIA

OF A LOT OF THE ARTISTS INVOLVED

IN THAT PROJECT.

WE KNOW MARTIN SCORSESE IS ONE

OF THE GREAT DIRECTORS

WE FORGET SOMETIMES THAT HIS

RANGE IS BROAD

>> ANOTHER FILM THAT YOU FIN

PARTICULARLY COMPELLING, VER

DIFFERENT, "12 YEARS A SLAVE."

>> SO, THIRD FILM BY STEVE

McQUEEN WHO -- I SHOULD SAY,

STEVE IS A FRIEND, AND HE DOES

INSIST THAT HE'S AN ARTIST WHO

MAKES FILMS, NOT A FILMMAKER

WE HAVE A NUMBER OF STEVE'

WORKS IN OUR COLLECTION THAT ARE

NOT TRADITIONAL CINEMA, THAT ARE

MOVING IMAGE WORKS FOR -

INTENDED FOR THE GALLERY

AND WHAT I SAW WITH THIS PICTURE

WAS A MASTERFUL ABILITY TO BLEND

WHAT HE'S DONE IN THE GALLER

WITH A GREAT WORK OF HISTORICA

NARRATIVE CINEMA, LIKE THA

INCREDIBLE SCENE WHERE SOLOMON

IS HUNG UP FROM A TREE

AND I THINK, IF ONE HADN'T BEE

ABLE TO KIND OF ESCAPE THE

HORROR OF THE SITUATION THROUG

THE BEAUTY THAT STEVE SET IT U

IN, IT WOULDN'T HAVE BEE

ENDURABLE.

IT'S A VERY DIFFICULT FILM T

WATCH.

>> IT IS DIFFICULT, EVEN WITH --

EVEN WITH THAT -- WITH THA

RELIEF

BUT THE PERFORMANCES WER

OUTSTANDING, AS YOU SAY.

CHIWETEL EJIOFOR -

>> ABSOLUTELY WELL-DESERVE

NOMINATION THERE

>> I WILL NOT FALL INTO DESPAIR!

I WILL KEEP MYSELF UNTIL FREEDOM

IS OPPORTUNE

>> ALSO, LUPITA NYONG'O,

>> YES, FIRST TIME FILM ACTOR.

SHE REALLY INVESTED WHAT FEL

LIKE HER SOUL INTO PATSY

AND THEN MICHAEL FASSBENDER, WHO

IS ALSO OSCAR NOMINATED FOR HI

ROLE AS THE --

>> BEST SUPPORTING ACTOR

AND HE'S WORKED IN EVERY STEVE

McQUEEN FILM

>> THEY'RE GREAT COLLABORATORS

IN MANY WAYS, STEVE'S MUSE, AN

IN THIS CASE, YOU KNOW, JUST A

AWFUL CHARACTER, THE PLANTATIO

OWNER.

>> HE TOLD AN AUDIENCE I

TELLURIDE, WHERE THE FIL

PREMIERED, THAT LUPITA -

SO THIS UNKNOWN YOUNG ACTO

PUSHED HIM TO BE A BETTER ACTOR.

WHEN HE REALIZED WHERE SHE WAS

GOING TO GO WITH PATSEY, I

DEMANDED OF HIM A GREATE

PERFORMANCE.

>>

[ INDISCERNIBLE

DAY IN, DAY OUT, MORE THAN

ANY --

>> ANOTHER FILM FROM THE

CONTENDERS THAT WAS NOMINATED,

VERY DIFFERENT, "HER."

TALK ABOUT THAT ONE.

>> I HAVE TO SAY, SPIKE IS -

WE'RE THE SAME GENERATION,

AND -- SPIKE JONZE, THE DIRECTOR

AND THE WRITER -

>> YES

>> SPIKE REALLY NAILED SOMETHING

ABOUT THIS AMBIVALENCE BETWEEN A

COMPLETE EMBRACE OF THE FUTURE

AND TECHNOLOGY AND A

ACKNOWLEDGEMENT THAT ANALO

STILL MEANS SOMETHING.

>> SO, THAT REAL THINGS STIL

MATTER

♪♪

>> I WANT TO PUT MY ARMS AROUN

YOU.

WISH I COULD TOUCH YOU

>> HOW WOULD YOU TOUCH ME?

♪♪

>> AND THE FACT THAT HIS

OPERATING SYSTEM GIRLFRIEND, I

HER GESTURE OF LOVE TO HIM, GETS

HIS WRITING PRINTED IN AN ANALOG

BOOK JUST NAILED IT FOR ME

>> THERE'S THE MOVIE "GRAVITY,

WHICH WHEN IT CAME OUT EVERYBODY

THOUGHT THIS ONE IS GOING TO B

THE WINNER OF EVERYTHING, AN

THEN OTHER GREAT FILMS FOLLOWE

IT

BUT IT WAS NOMINATED FOR BES

FILM

IT IS PART OF THE CONTENDERS

SERIES

TALK ABOUT THAT ONE.

>> I ACTUALLY STILL THINK IT HAS

A GREAT SHOT BECAUSE IT MADE THE

MOST MONEY

NEVER COUNT OUT CASH I

HOLLYWOOD.

BUT IT WAS WELL EARNED, AND IT

IS IN A WAY THE MOST

TECHNOLOGICALLY INNOVATIVE FILM.

BUT ALSO A VERY HUMAN STORY.

HE'S BROUGHT IT DOWN TO THIS ONE

CHARACTER, WHICH SANDRA BULLOC

INHABITS KIND OF MASTERFULLY AND

REMARKABLY

>> MASTERFULLY IS THE WORD

>> AND IT COULD BE A

SCIENCE-FICTION FILM THAT PEOPLE

BELIEVED IN ON A NUMBER OF

LEVELS, MOST IMPORTANTLY, JUST

ON THE KIND OF ESSENCE OF BEIN

ALONE AND WANTING SOME

CONNECTION TO HUMANITY

AND IT'S A BREATH-TAKING

THRILLER

>> HOUSTON, THIS IS MISSIO

SPECIALIST, I AM OFF STRUCTURE

I AM DRIFTING.

DO YOU COPY?

ANYONE

>> NOW "THE ACT OF KILLING."

IT'S A DOCUMENTARY

>> IT'S A DOCUMENTARY THAT ALS

INCORPORATES RESTAGED EVENTS

>> I WOULD NOT HAVE SEEN THA

FILM IF I HAD NOT COME TO THIS

INTERVIEW BECAUSE I DIDN'T KNO

ABOUT IT

>> SO ARE YOU ANGRY WITH ME OR

>> WELL, IT'S THE MOST

DISTURBING, PERHAPS ONE OF THE

MOST FRIGHTENING FILMS I'VE EVER

SEEN

IT REFERS BACK TO THE MILITARY

COUP IN INDONESIA, CORRECT

>> EXACTLY

>> IN 1965 MILLIONS WERE KILLE

AND THE FILM IS ABOUT MANY O

THOSE KILLERS TALKING ABOUT WHAT

THEY DID AND REENACTING IT

>> EXACTLY

SO IT'S A GENOCIDE THAT MOST

PEOPLE DON'T KNOW ABOUT,

ESSENTIALLY BECAUSE THE VICTOR

IN THIS CIVIL UPRISING, WERE THE

ONES WHO GOT TO WRITE TH

HISTORY AND THEY ARE THE ONE

WHO PERPETRATED THE GENOCIDE

SO IN THE MINDS OF MOST PEOPLE

IN INDONESIA, THESE WERE HEROI

ACTS

AND IT WAS AN EFFORT BY THIS

FILMMAKER TO POINT OUT TO TH

PEOPLE THAT PERPETRATED TH

GENOCIDE THAT WHAT THEY WERE

DOING WEREN'T ACTUALLY HEROI

ACTS

AND HE DOES THAT BY HAVING THE

RESTAGE THEIR ACTS AND, IN THA

PROCESS, THEY COME TO UNDERSTAND

THAT WHAT THEY WERE REALLY DOING

WERE ACTS OF MURDER.

[ FOREIGN LANGUAGE ]

>> NOW, MOMA HAS ANOTHER FIL

SERIES THAT HAS BEEN GOING O

FOR OVER FOUR DECADES, NEW

DIRECTORS/NEW FILMS.

>> THAT'S RIGHT.

IT'S A COLLABORATION WITH TH

FILM SOCIETY OF LINCOLN CENTER

ONE OF THE GREAT COLLABORATION

IN NYC BETWEEN TWO OF ITS ICONIC

INSTITUTIONS FOR NOW THIS WILL

BE THE 43rd YEAR

AND IT'S LAUNCHED A NUMBER O

THE TRULY GREAT FILMMAKERS INT

THE WORLD.

>> TALK ABOUT A COUPLE OF TH

FILMS THAT ARE COMING OUT.

>> SO, ONE FILM -- ONE OF TH

MOST RECOGNIZABLE NAMES IS

RICHARD AYOADE, HE'S A BRITISH

ACTOR AND DIRECTOR. AND HE'S

DIRECTED A FILM CALLED THE

DOUBLE, STARRING JESSE

EISENBERG, KIND OF KAFKAESQUE,

REALLY LAYERED, HIGHLY DESIGNED,

REMINISCENT OF TERRY GILLIAM'S

BEST EARLY WORK.

>> DO YOU REALLY THINK SHE'S

LOOKING AT ME?

>> YEAH.

♪♪

>> ANOTHER FILM I'M EXCITE

ABOUT, "STRANGE LITTLE CAT,"

COMES OUT OF A GREAT TRADITION

THAT I'VE BEEN PAYING ATTENTIO

TO SINCE I JUST COMPLETED A BOOK

ON IT -- THE BERLIN SCHOOL

CONTEMPORARY MOVEMENT --

AUTEURIST MOVEMENT COMING OUT OF

GERMANY.

AND THESE ARE FILMS KNOWN FO

THEIR OBSERVATIONAL QUALITIES.

SO, IT'S ESSENTIALLY A FAMIL

GATHERING KIND OF MORNING UNTI

NIGHT PREPARING A BIG FAMILY

MEAL TOGETHER.

>> MOSTLY IN THE KITCHEN

>> MOSTLY IN THE KITCHEN

AND IT'S IN THE SMALL QUIE

MOMENTS THAT THOSE KIND OF

SPARKS OF RECOGNITION HAPPEN

AND AGAIN IT TAKES A REALL

STEADY HAND TO PULL THAT OFF

[ INAUDIBLE

>> AND YOU ACTUALLY WRITE YOUR

OWN SCRIPT, ALONG WITH THE FILM.

THE EMPTY SPACES

YOU FILL IT IN WITH YOURSELF

>> YOU KNOW, I THINK FINDING

WAYS TO IDENTIFY, IMMERS

YOURSELF INTO A SCENARIO IS

GOOD SIGN OF A DIRECTOR IN

CHARGE

AND THAT'S REALLY WHAT WE'RE

TRYING TO CELEBRATE WITH "NE

DIRECTORS" IS GIVE PEOPLE AN

OPPORTUNITY TO SEE WHAT'S NEW,

WHAT'S COMING OUT, WHAT'S COMING

UP AND TO FEEL LIKE THEY CAN

THEN IMMERSE THEMSELVES IN

CONTEMPORARY CINEMA WITH SOM

INFORMATION.

>> ALRIGHT, RAJ.

WELL, THANK YOU SO MUCH.

IT'S REALLY BEEN A PLEASURE.

>> A PLEASURE.

SEE YOU AT THE MOVIES.

>>> STEVE MARTIN IS NOW IN THE

FIFTH DECADE OF AN ACCOMPLISHE

CAREER AS A COMIC, ACTOR

MUSICIAN, AUTHOR AND PLAYWRIGHT.

RECENTLY HONORED BY THE ACADEM

OF MOTION PICTURE ARTS AND

SCIENCES WITH A SPECIAL OSCA

FOR LIFETIME ACHIEVEMENT, HE I

ALSO A GRAMMY-WINNING BLUEGRAS

SONGWRITER AND BANJO PLAYER.

MARTIN HAS NOW JOINED FORCES

WITH SINGER-SONGWRITER

EDIE BRICKELL.

THEIR MUSICAL PARTNERSHIP HA

RESULTED IN THE GRAMMY-NOMINATED

ALBUM "LOVE HAS COME FOR YOU," A

COLLECTION OF 13 SONGS THA

COMBINE MARTIN'S INVENTIVE BANJO

PLAYING WITH BRICKELL'

HEART-TUGGING VOCALS

BACKED BY THE STEEP CANYON

RANGERS, THE TITLE TRACK WAS

JUST HONORED WITH A GRAMMY AWARD

FOR "BEST AMERICAN ROOTS SONG.

PAULA ZAHN SPOKE WITH MARTIN

ABOUT THE EVOLUTION OF HIS BANJO

CAREER, HIS COLLABORATION WITH

BRICKELL, AND HIS UPCOMING

CONCERT DEBUT ON THE PBS GREAT

PERFORMANCES SERIES.

>>> CONGRATULATIONS ON YOU

GREAT PERFORMANCES, STEVEN

>> OH, THANK YOU, IT WAS QUITE

AN HONOR AFTER HAVING WATCHE

GREAT PERFORMANCES MY WHOLE LIFE

TO PARTICIPATE IN ONE WITH SUC

GREAT ARTISTS AS EDIE AND STEE

CANYON RANGERS

>> I'LL BE HONEST WITH YOU, I'VE

PLAYED THE BANJO FOR OVER 60

YEARS, BUT I'VE ONLY BEE

PLAYING LIVE ON STAGE FOR ABOU

FOUR YEARS

AND SOME NIGHTS I PLAY

FANTASTIC.

AND -- YEAH.

AND OTHER NIGHTS I PLAY FINE AND

FRANKLY I WISH I PLAYED BETTER

BUT A COUPLE OF WEEKS AGO, I

WENT TO SEE ERIC CLAPTON PLA

LIVE, AND I THOUGHT, HE'S NOT SO

FUNNY.

[ LAUGHTER ]

>> GIVE US A TASTE OF WHAT OUR

VIEWING PUBLIC CAN EXPECT.

>> ABOUT FIVE YEARS AGO I MADE A

BANJO RECORD WHICH WAS VER

SERENDIPITOUS AND I HAD WRITTE

ALL THE MUSIC.

MY AGENT SAID TO ME, "YOU KNOW

YOU HAVE TO GO ON THE ROAD."

AND I SAID, "I DO?

I HADN'T BEEN ON THE ROAD IN

30 YEARS

AND I SAID, "WELL, I ONLY KNOW

ONE BAND

THE STEEP CANYON RANGERS, WHO

MET IN NORTH CAROLINA.

SO I CALLED THEM UP AND SAID

"WOULD YOU GUYS LIKE TO BE THE

BAND?"

>> HAD YOU PERFORMED WITH THEM

BEFORE

>> I HAD SAT IN WITH THEM ONCE

OR TWICE

AND I REMEMBER THAT IT REALL

SOUNDED GOOD

AND SO I ASKED THEM.

THEN WE PUT TOGETHER THIS LITTLE

SHOW

THEN ANOTHER HAPPY ACCIDEN

HAPPENED WITH EDIE BRICKELL.

AND SHE CAME INTO MY LIFE AS A

CO-CREATOR OF SOME MUSIC

>> YOUR COLLABORATION WITH EDI

BRICKELL IS ONE OF THE MOR

UNUSUAL ONES I'VE HEARD ABOUT.

>> I WRITE THE BANJO BASS, AND I

E-MAIL HER

AND THEN SHE'LL EITHER -

SOMETIMES WITH HER MELODIE

FOLLOW WHAT I DID ON THE BANJO

OR SHE'LL CREATE HER OWN MELOD

ON TOP SO THERE'LL BE A BANJ

MELODY UNDERNEATH.

AND THEN ANOTHER VOCAL MELODY ON

TOP OF THAT OFTEN, AND SHE'L

WRITE THE LYRICS

AND THEN SOMETIMES I'D GET A

SONG AND I'D SAY, "OH, THAT'

NICE."

AND THEN SIX HOURS LATER, I'

GET ANOTHER VERSION WITH

COMPLETELY DIFFERENT LYRICS AN

A DIFFERENT MELODY

I'D GO, "THAT'S BETTER."

♪♪

♪ HE WAS RIGHT THERE BY HER SID

WHEN SHE HEARD THE ANGELS ON

MORE TIME ♪

LOVE, LOVE, LOVE HAS COME FO

YOU ♪

♪ LOVE, LOVE, LOVE HAS COME FOR

YOU ♪♪

>> BY THE TIME YOU AND EDIE CAME

TOGETHER MUSICALLY, YOU HA

ALREADY PRODUCED TWO BLUEGRASS

ALBUMS

WHAT DID THE TWO OF YOU SET OU

TO DO?

>> ALL WE HAD BETWEEN EDIE AND

ME WERE THESE CELL PHONE

RECORDINGS OF ME PLAYING BANJO

AND EDIE SINGING OVER THEM

AND WE HAD 13 SONGS.

AND WE KIND OF LIKED THE WAY

THAT SOUND, THE WAY THE BANJ

AND THE VOICE, THAT'S ALL THER

WAS.

BUT WE KNEW WE COULDN'T RELEAS

AND ALBUM OF JUST BANJO AN

VOICE.

AND WE THOUGHT, WHO COUL

PRODUCE THIS

AND THE NAME PETER ASHER CAM

UP, WHO PRODUCED LINDA RONSTAD

AND JAMES TAYLOR, THROUGHOUT HIS

LIFE HAD A FANTASTIC MUSICAL

CAREER

BUT WE DIDN'T KNOW QUITE HOW I

SHOULD SOUND

AND PETER SAID, FIRST THING THAT

HE SAID IS, "I DON'T THINK I

SHOULD BE A BLUEGRASS RECORD."

AND I WENT LIKE THIS

THAT'S WHAT I JUST -- I DON'

UNDERSTAND

AND SO HE CAME UP WITH THI

SOUND THAT IS SPARE, USE

STRINGS, A LOT OF CELLO, AND

GUITAR, CHORAL VOICES.

AND AS A RESULT IT BECAME WHAT

THEY CALL AN AMERICANA ALBUM

AND THAT'S HOW THAT SOUND CAME

ABOUT.

♪♪

♪ I'M WALKING AWAY ♪

♪ LET ME GET MY THINGS ♪

♪ I'M WALKING AWAY ♪

♪ WITH MY BANCO STRINGS ♪

♪ I'M WALKING AWAY ♪

♪ JUBILATION DAY ♪♪

>> YOU WERE LARGELY SELF-TAUGHT.

>> I HAD A GOOD FRIEND NAMED

JOHN McEUEN WHO HELPED ME QUIT

A BIT.

THEN I MET EARL SCRUGGS, AND H

TAUGHT ME HOW TO PLAY ONE SONG

HE WAS THE GREAT MASTER OF THE

FIVE STRING, AND WE HAD AL

KINDS OF WAYS TO LEARN

ONE WAS TO SLOW DOWN 33 RP

RECORDS AND PICK IT OUT NOTE B

NOTE

THAT'S WHY I STARTED WRITING

SONGS BECAUSE I THOUGHT I GOT TO

HAVE SOMETHING TO PLAY

SO I STARTED WRITING MY OW

SONGS.

>> WAS YOUR BANJO ALWAYS PART OF

YOUR COMEDY ACT?

>> WELL, I -- WHEN I STARTED

GETTING TO BE ABLE TO GO UP ON

STAGE, I DIDN'T HAVE ENOUG

MATERIAL TO FILL IN TH

15 MINUTES REQUIRED.

I DIDN'T HAVE THAT MUCH COMEDY

MATERIAL, SO I PUT THE BANJO I

TO KILL TIME, AND THEN IT JUST

SORT OF JUST STAYED WITH ME.

♪♪

♪♪

♪♪

♪

♪ SO LONG NOW WE GOT TO GOT T

GO ♪

♪ NOTHING STAYS FOREVER ♪

♪ WE GOT TO HIT THE ROAD ♪

♪ SO LONG ♪

♪ WE HATE TO PLAY AND RUN ♪

♪ NOTHING STAYS FOREVER ♪

♪ IT'S SO DOGGONE FUN ♪♪

>> SO, SHARE WITH US A LITTL

MORE ABOUT THE CONTENT OF THIS

SHOW THAT WE WILL BE SEEING ON

"GREAT PERFORMANCES.

>> WELL, WHAT YOU'RE SEEING IS

THE RESULT REALLY OF FIVE YEAR

OF TOURING AND WORKING OUT A

COMEDY AND MUSIC SHOW.

>> I DON'T THINK OF THEM AS MY

BAND

THEY ARE THEIR OWN INDEPENDENT

BAND

I THINK OF IT MORE THAT I AM

THEIR CELEBRITY.

[ LAUGHTER ]

THE RANGERS AND I HAVE A

AGREEMENT, THE MINUTE THIS STOPS

BEING FUN, THAT'S WHEN WE QUIT

[ LAUGHTER AND APPLAUSE

WE LIKE DOING OUR SHOW, SO

THAT'S SORT OF MY LIFE NOW

I LIKE TOURING AROUND, AND I

NEVER THOUGHT I'D BE PERFORMIN

LIVE AGAIN

AND HERE I AM.

>> AND OUT OF THIS VERY SPECIA

COLLABORATION YOU HAVE WIT

EDIE BRICKELL HAS COME A

MUSICAL.

CAN YOU TANTALIZE US A LITTLE?

>> IT'S CALLED "BRIGHT STAR,

AND IT'S SET IN 1945

AND IT JUMPS BETWEEN 1945 AN

1923

AND IT TELLS THE STORY OF TH

SECRET OF A WOMAN'S LIFE

>> YOU ARE SO PASSIONATE ABOUT

THE BANJO THAT YOU WANT THE REST

OF US TO CELEBRATE THE GREAT

TALENT OUT THERE

DESCRIBE TO ME THIS -- I GUESS

YOU WOULD CALL IT A SCHOLARSHI

PROGRAM YOU COME UP WITH T

CELEBRATE TALENT

>> MY WIFE AND I CAME UP WIT

THIS IDEA TO CREATE A BANJ

PRIZE.

IT'S THE BEST THING YOU CAN WIN,

WHICH IS MONEY

>> IS IT SOMETHING THAT YO

AUDITION FOR OR YOU AND YOUR

JURORS ACTIVELY LISTENING TO

GREAT BANJO PLAYING?

>> WE'RE ACTIVELY LISTENING.

YOU CAN'T APPLY, AND IT'S

SURPRISE EVERY YEAR.

THE PRIZE IS $50,000, AND THEY

CAN SPEND IT ANY WAY THEY WANT

SO IT'S A GREAT THRILL, AND IT

ALSO BRINGS THEIR NAME OUT A

LITTLE BIT

>> WELL, IT IS SUCH A PLEASURE

TO MEET YOU.

>> IT'S BEEN SUCH A PLEASURE

THANK YOU SO MUCH.

>> GOOD LUCK WITH THE MUSICAL.

>> THANK YOU

>> CONGRATULATIONS ON THE GREA

PERFORMANCES SHOW.

>> I HOPE THEY DON'T CHANGE TH

TITLE TO "VERY GOO

PERFORMANCES."

>> THAT WOULD BE PRETT

DEPRESSING, WOULDN'T IT BE

>>> THANKS FOR JOINING US FO

THIS SPECIAL OSCARS EDITION OF

"NYC-ARTS.

HAVE YOU PICKED YOUR OWN

FAVORITES FOR BEST PICTURE, BEST

ACTRESS OR EVEN BEST MOTIO

PICTURE SCORE?

HOPE YOU ENJOY THE ACADEMY

AWARDS AND HAVE YOUR OWN

CELEBRATION ON SUNDAY NIGHT.

HERE'S TO ALL THE WINNERS AN

ALL THE TALENTED NOMINEES, A

WELL

FROM THE PLAZA AT LINCOL

CENTER, I'M CHRISTINA HA

HAVE A GREAT EVENING

♪♪

>>> FUNDING FOR "NYC-ARTS" I

MADE POSSIBLE BY ROSALIND P.

WALTER

THE AGNES VARIS TRUST,

SUPPORTING AFFORDABLE ACCESS T

THE ARTS, EDUCATION AND HEALTH

CARE

JODY AND JOHN ARNHOLD.

ELISE JAFFE AND JEFFREY BROWN.

MILTON AND SALLY AVERY ART

FOUNDATION

AND ELROY AND TERRY KRUMHOLZ

FOUNDATION

THIS PROGRAM IS SUPPORTED IN

PART BY PUBLIC FUNDS FROM TH

NEW YORK CITY DEPARTMENT O

CULTURAL AFFAIRS IN PARTNERSHI

WITH THE CITY COUNCIL.

ADDITIONAL FUNDING PROVIDED BY

MEMBERS OF 13.

"NYC-ARTS" IS MADE POSSIBLE IN

PART BY FIRST REPUBLIC BANK.

♪♪

FLEXIBILITY.

♪♪

COORDINATION

♪♪

EXCELLENCE

♪♪

FIRST REPUBLIC BANK.

IT'S A PRIVILEGE TO SERVE YOU.