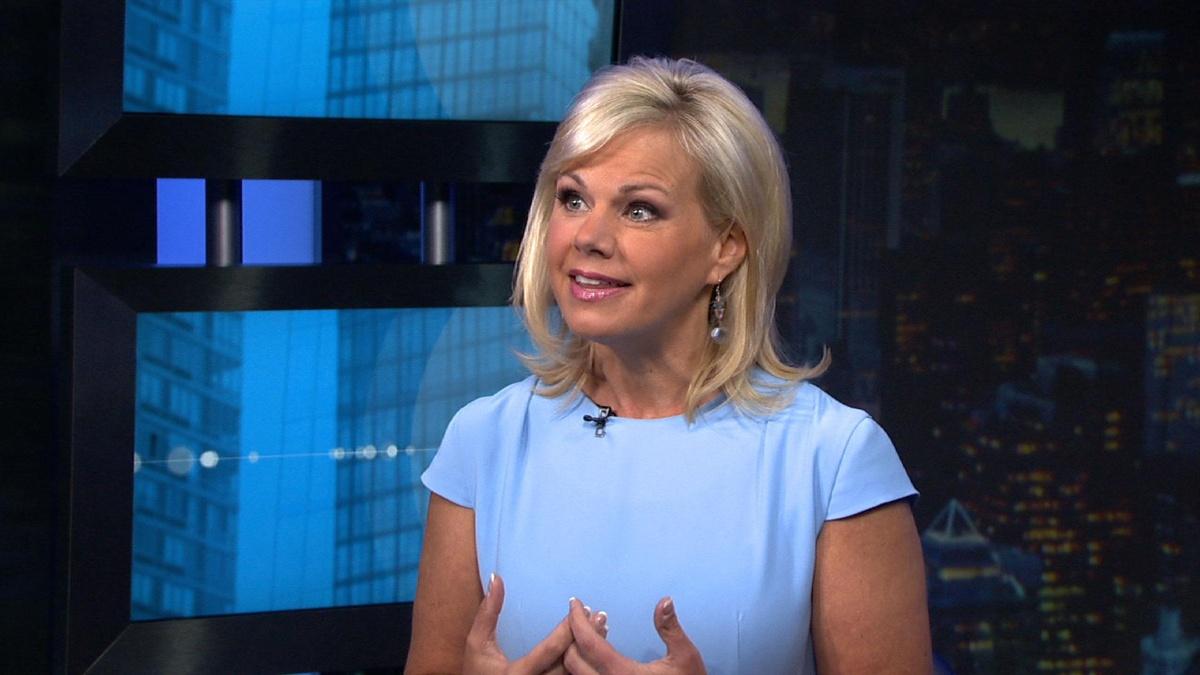 FULL EPISODE
MetroFocus: July 7, 2016
Tonight, Gretchen Carlson discusses her past personal journey as the victim of sexual assault. Next, the NY Yankees reach out to shine a spotlight on people giving back to their community. Then, a look at a new children's waiting room at the NYC homeless shelter intake center. Finally, we highlight the Queens Museum exhibit on the punk rock group the Ramones.
TRANSCRIPT

>>> TONIGHT ON "METRO FOCUS"

IT'S A FEUD AT FOX NEWS.

HOST GRETCHEN CARLSON FILES A

SEXUAL HARASSMENT CLAIM AGAINST

HER FORMER BOSS, ROGER AILES,

ONE OF THE MOST POWERFUL MEDIA

EXECUTIVES IN AMERICA.

IN A MOMENT, CARLSON DISCUSSES

IN DETAIL HER PERSONAL

EXPERIENCE AS THE VICTIM OF

SEXUAL ASSAULT AS SHE BUILT HER

EARLY CAREER IN THE TELEVISION

INDUSTRY.

>>> THE NEW YORK YANKEES SHINE A

SPOTLIGHT ON PEOPLE GIVING BACK

TO THE COMMUNITY.

WE'LL MEET A MAN WITH A PLAN TO

MAKE KIDS BETTER READERS.

>>> AS THE HOUSING CRISIS GRIPS

NEW YORK, MORE AND MORE FAMILIES

ARE TURNING TO SHELTERS.

BUT AS PARENTS STRUGGLE TO

NAVIGATE THE COMPLICATED SHELTER

SYSTEM, WHAT ABOUT THEIR KIDS?

TONIGHT WE'LL TAKE YOU TO A

PLACE WITHIN THE SYSTEM WHERE

KIDS CAN FEEL SAFE.

>>> AND THE QUEEN'S MUSEUM ROCKS

THE HALLS WITH THE MUSIC, ART

AND LEGEND OF THE BOROUGH'S VERY

OWN PUNK PIONEERS, THE RAMONS.

ALL THAT AND MORE AS "METRO

FOCUS" STARTS RIGHT NOW.

♪♪

>> THIS IS "METROFOCUS" WITH

RAFAEL PI ROMAN, JACK FORD AND

JENNA FLANAGAN.

FUNDING FOR THIS PROGRAM WAS

PROVIDED BY --

>> FUNDING FOR THIS PROGRAM IS

ALSO PROVIDED BY THE JPB

FOUNDATION AND THE FORD

FOUNDATION.

>> IT'S A FEUD AT FOX NEWS.

GRETCHEN CARLSON, THE FORMER

MISS AMERICA TURNED FOX NEWS

ANCHOR, FILED A SEXUAL

HARASSMENT SUIT AGAINST HER

FORMER BOSS, ROGER AILES, THE

CHAIRMAN AND CEO OF FOX NEWS

CHANNEL.

HER SUIT CLAIMS THAT AILES HAS

UNLAWFULLY RETALIATED AGAINST

HER AND SABOTAGED HER CAREER

BECAUSE SHE REFUSED HIS SEXUAL

ADVANCES AND BECAUSE SHE

COMPLAINED ABOUT SEVERE AND

PERVASIVE SEXUAL HARASSMENT

SPECIFICALLY REFERRING TO THE

BEHAVIOR OF HER FOX AND FRIENDS

COHOST STEVE DUESY.

WHEN CARLSON MET WITH AILES TO

DISCUSS THE TREATMENT TO WHICH

SHE CLAIMS SHE WAS SUBJECTED, HE

STATED "I THINK YOU AND I SHOULD

HAVE HAD A SEXUAL RELATIONSHIP A

LONG TIME AGO AND THEN YOU'D BE

GOOD AND BETTER AND I'D BE GOOD

AND BETTER, ADDING THAT

SOMETIMES PROBLEMS ARE EASIER TO

SOLVE THAT WAY" THAT'S CARLSON'S

SIDE OF THE STORY.

AS FOR AILES HE SAYS "THIS

DEFAMATORY LAWSUIT IS NOT ONLY

OFFENSIVE IT IS WHOLLY WITHOUT

MERIT AND WILL BE DEFENDED

VIGOROUSLY."

BACK IN OCTOBER I INTERVIEWED

CARLSON ABOUT HER BOOK "GETTING

REAL" WHERE SHE DISCUSSED SOME

DISTURBING EVENTS FROM EARLY IN

HER CAREER.

>> I WAS VIC TIM OF SEXUAL

ASSAULT, SEXUAL HARASSMENT.

>> BE AS EXCLUSIVE AS YOU ARE IN

THE BOOK.

>> IT'S GRISLY AND IT'S

RELATIVELY HARD TO TALK ABOUT.

I DECIDED WRITING THIS BOOK IF

I'M GOING TO DO IT I'M GOING TO

BE CANDID.

SO HERE'S WHAT HAPPENED TO ME.

I THOUGHT THIS BIG TIME

EXECUTIVE IN TELEVISION WAS

SENDING THE WHOLE DAY WITH ME,

MAKING A BUNCH OF CALLS FOR ME

BECAUSE HE WANTED TO HELP ME.

MAYBE HE DID BUT MAYBE HE

DIDN'T.

BECAUSE WHEN HE WAS DRIVING ME

HOME IN THE BACKSEAT OF A CAR

SERVICE, ALL OF A SUDDEN HE WAS

ON TOP OF ME.

AND AT 22 YEARS OLD, I DIDN'T

KNOW THAT WAS PART OF THE DEAL.

>> RIGHT.

>> I REMEMBER GOING UP -- I WAS

STAYING WITH MY FRIEND AND GOT

UP TO HER APARTMENT AND I WAS AN

ABSOLUTE BASKET CASE.

SOBING AND SAYING WHY WOULD

SOMEBODY DO THIS TO ME?

THEN IT HAPPENED AGAIN.

>> THE SECOND ONE WAS EVEN

WORSE.

>> THE SECOND ONE WAS WORSE.

I WAS IN LOS ANGELES WITH A TOP,

TOP P.R. GUY.

HE'S STILL IN THE BUSINESS.

AND SAME THING HAPPENED IN A CAR

EXCEPT IT WAS WORSE.

I WAS IN THE FRONT SEAT, AND HE

TOOK MY HEAD AND HE STUFFED IT

IN HIS CROTCH.

AND I COULDN'T BREATHE.

>> WOW.

>> AND, YOU KNOW, AGAIN YOU'RE

22.

WHAT ARE YOU SUPPOSED TO DO?

>> WHAT DID YOU DO?

>> WELL, SO I PANICKED.

AND I ASKED HIM TO STOP.

AND I HAVE TO BE HONEST WITH YOU

THAT I DON'T REMEMBER IF I

STAYED IN THE CAR WITH HIM OR IF

I -- IF I GOT OUT RIGHT THEN AND

THERE.

BECAUSE IT WAS SUCH A HORRIBLE

EXPERIENCE.

AND SO I UNDERSTAND HOW

SOMETIMES PEOPLE DON'T HAVE

MEMORIES OF CERTAIN EVENTS.

>> RIGHT.

>> AND YEARS LATER, I SAW HIM.

>> THE SECOND GUY.

>> IN OUR OFFICE.

MM-HMM.

AND I WAS ALREADY WELL

ESTABLISHED.

I WAS ALREADY DOING "FOX AND

FRIENDS "NATIONAL MORNING SHOW

AND SAW HIM OUTSIDE OF MY OFFICE

AND I PANICKED.

IT GOES TO SHOW YOU HOW AN

ASSAULT LIKE THAT CAN AFFECT YOU

FOR THE REST OF YOUR LIFE.

>> SURE.

>> SO YOU NEVER REPORTED THESE

GUYS.

>> WHO WOULD I HAVE REPORTED

THEM?

>> EVEN AS MISS AMERICA,

SOMEBODY THAT YOU WOULD HAVE

BEEN KNOWN AS MISS AMERICA WHO

REPORTED THESE CASES, I GUESS.

>> THAT'S WHY I TALK ABOUT IT IN

THE BOOK.

BECAUSE I REALLY WANT TO BRING A

BIGGER NATIONAL CONVERSATION FOR

OUR YOUNG WOMEN.

>> DO YOU REGRET NOT HAVING DONE

IT?

EVEN THOUGH YOU'RE TALKING ABOUT

IT NOW NOT HAVING DONE THAT.

OBVIOUSLY YOU WEREN'T THE FIRST

VICTIM.

OBVIOUSLY MORE THAN LIKELY YOU

WERE NOT THEIR LAST VICTIM.

>> RIGHT.

BUT WHO WOULD I HAVE TOLD?

>> SURE.

>> THE THING IS I DIDN'T HAVE A

PLACE OF EMPLOYMENT THEN.

WHEN IT HAPPENED TO ME AGAIN AT

MY FIRST JOB, WITH A

PHOTOGRAPHER WHO I WORKED WITH,

THEN I ACTUALLY HAD A PLACE TO

GO TO.

BUT AGAIN, I DIDN'T WANT TO

RIGHT AWAY.

I WAS TALKED INTO REPORTING IT.

>> NOW, YOU TALK ABOUT THESE TWO

GUYS.

YOU MENTION THE FACT THAT IT

HAPPENED BUT YOU DON'T NAME

THEM.

IS IT LEGALLY POSSIBLE FOR YOU

TO NAME AND SHAME THEM?

AT LEAST NOW?

WHAT CAN THEY DO TO YOU?

>> YOU KNOW, I'M NOT IN THE

BUSINESS OF TRYING TO REASON

OTHER PEOPLE'S LIVES.

AND I WANTED TO BRING IT TO THE

FOREFRONT TO HELP OTHER WOMEN.

I DON'T REALLY CARE ABOUT THEM

ANYMORE.

AND I ALSO TALK UNFORTUNATELY

ABOUT A FOUR--YEAR STRUGGLE I

HAD WITH A LIFE-THREATENING

STALKER.

>> THAT'S THE NEXT HARROWING

EXPERIENCE IN YOUR BOOK.

TALK ABOUT THAT

>> YES.

SO HE BECAME FASCINATED WITH THE

WHOLE MISS AMERICA EXPERIENCE.

AND HE STARTED STALKING MY

PARENTS IN MINNESOTA.

AND THEN WHEN I GOT MY FIRST JOB

IN RICHMOND, VIRGINIA HE WAS

STALKING ME.

ALL OF A SUDDEN THROUGH ONE OF

THE LETTERS I REALIZED ON THE

POST MARK IT WAS POSTMARKED

RICHMOND WHICH MEANT HE WAS

THERE.

SO HE HAD COME TO RICHMOND TO

FIND ME.

AND THIS WENT ON FOR TWO YEARS.

IN FACT, I ALMOST STOPPED MY

TELEVISION CAREER BEFORE IT GOT

STARTED.

>> YOUR PARENTS WANTED YOU TO

STOP, RIGHT?

>> YES.

>> THEY WERE THAT AFRAID.

>> OF COURSE.

I REMEMBER MY MOM SAYING TO MY

DAD WHEN HE WASN'T REALLY

GETTING IT, DO YOU WANT YOUR

DAUGHTER TO END UP IN A WOODEN

BOX.

THE WORST PLACE TO BE WAS ON

TELEVISION WHEN SOMEBODY WAS

TRYING TO FIND YOU.

>> OF COURSE.

>> SO I MADE IT THROUGH THOSE

TWO YEARS.

THE POLICE HELPED ME THERE, BUT

THERE WAS REALLY NOT MUCH THEY

COULD DO.

>> WHAT COULD THEY DO?

>> HERE'S THE THING.

I WANTED TO BRING THIS TO THE

ATTENTION AS WELL.

I THINK SOME LAWS HAVE CHANGED.

BUT WE GOT TO STOP SUPPORTING

THE PERPETRATORS IN THESE CASES.

WE'VE GOT TO START SUPPORTING

THE VICTIMS.

>> RIGHT.

>> USUALLY NOBODY CARES ABOUT A

STALKING VICTIM UNTIL THEY'RE

DEAD.

>> IN FACT WHEN YOU WERE BEING

STALKED THE SAME TIME A YOUNG

ACTRESS, I FORGET HER NAME.

>> REBECCA.

>> SHE HAD BEEN STALKED AND

REPORTED TO THE COPS.

THE GUY ULTIMATELY --

>> CAME TO HER FRONT DOOR AND

SHOT HER.

>> THEN I WENT ON TO CINCINNATI

FOR ANOTHER JOB.

I THOUGHT I GOT RID OF HIM NOW.

BUT GUESS WHAT, HE FOUND ME.

THROUGH ALL OF THAT I GOT A

DETECTIVE IN CINCINNATI TO PAY

ATTENTION TO THE CASE.

AND WE FINALLY GOT HIM TO GO TO

TRIAL.

WE GOT ENOUGH THINGS AGAINST HIM

TO GO TO TRIAL.

BUT I HAVE TO TELL YOU THAT EVEN

AFTER TESTIFYING OVER THE PHONE

BECAUSE I DIDN'T WANT TO BE IN

THE SAME COURTROOM WITH HIM,

THEY ONLY GAVE HIM PROBATION FOR

HIS CONVICTION.

>> OH, MY.

>> AND BECAUSE HE VIOLATED THE

PROBATION THEY GAVE HIM ONE YEAR

IN JAIL.

THAT'S IT.

FOR TERRORIZING MY FAMILY AND ME

FOR FOUR YEARS.

AND I'M JUST ONE EXAMPLE.

>> MM-HMM.

>> SO IN WRITING THE BOOK, THE

WOMAN I WAS WORK WITH SAID YOU

HAVE TO TELL THIS STORY TO HELP

PEOPLE.

AND I SAID, BUT I CAN'T IF HE'S

STILL ALIVE BECAUSE I HAVEN'T

HEARD FROM HIM AND I DON'T WANT

TO SPARK A NEW INTEREST.

>> RIGHT.

>> AND THE AMAZING THING, I

THINK THE BIGGEST LESSON THAT I

LEARNED IN WRITING THE BOOK WAS

THAT I FOUND OUT THAT HE'S DEAD.

AND I FELT COMFORTABLE IN BEING

ABLE TO TELL MY STORY.

>> WOW.

>> FOR THE VERY FIRST TIME.

>> BUT THE EFFECTS STILL LINGER,

OBVIOUSLY, RIGHT?

>> THEY DO.

AND I THINK ABOUT IT OFTEN.

WHEN I LEAVE MY HOUSE NOW OR GET

INTO THE CAR OR -- I THINK ABOUT

MY CHILDREN AND MY HUSBAND.

AND UNFORTUNATELY IT'S PART OF

THE TERRITORY IN WHAT WE DO.

>> SURE.

SURE.

I MEAN, I'VE HEARD THIS STORY

MANY TIMES, NOT AS BAD AS YOURS.

BUT IT HAPPENS.

AND WHAT DO YOU TELL YOUNG WOMEN

NOW BESIDES THE FACT THAT IT

HAPPENS?

>> WELL, WITH THE SEXUAL

HARASSMENT, I THINK TIMES HAVE

CHANGED.

I MEAN, I KNOW AT OUR COMPANY

NOW WE HAVE TO GO THROUGH SEXUAL

HARASSMENT TRAINING, RIGHT?

>> SURE.

>> I THINK THAT THEY HAVE MADE

THE VEHICLE OF BEING ABLE TO

REPORT IT EASIER FOR YOUNG

WOMEN.

I'M NOT SAYING IT'S TOTALLY

EVAPORATED.

I THINK IT'S STILL A PROBLEM IN

THE WORKPLACE.

BUT HERE'S WHAT I HOPE PEOPLE

WILL GET FROM MY BOOK AND HOW

I'M TRYING TO PARENT MY

CHILDREN.

I ALWAYS SAY THAT I WORK MORE

FOR MY SON THAN I DO FOR MY

DAUGHTER.

BECAUSE EVEN THOUGH HE'S ONLY

TEN RIGHT NOW, WHEN HE GETS INTO

THE WORKFORCE, IT'S ABOUT MEN

CHANGING THIS EQUATION, TOO, AND

THEIR PERCEPTION OF WOMEN.

>> SURE.

>> AND I WANT HIM TO LOOK AT HIS

FEMALE COLLEAGUES AND LOOK AT

THEM WITH THE SAME AMOUNT OF

RESPECT THAT HE HAS LOOKED AT

HIS MOM WITH.

AND KNOWING WHAT I DID WHEN HE

WAS GROWING UP.

I THINK THEN WE CAN START TO

CHANGE.

>> 21st CENTURY FOX HAS ISSUED A

STATEMENT SAYING "WHILE WE HAVE

FULL CONFIDENCE IN MR. AILES AND

MR. DUESY WHO HAVE SERVED THE

COMPANY BRILLIANTLY FOR OVER TWO

DECADES, WE HAVE COMMENCED AN

INTERNAL REVIEW OF THE MATTER."

METRO FOCUS WILL CONTINUE TO

FOLLOW THIS STORY.

>>> EVER JUNE, THE NEW YORK

YANKEES REACH OUT TO SUPPORT AND

SHINE A SPOTLIGHT ON FIVE

PEOPLE, FAMILIES OR

ORGANIZATIONS THAT ARE GIVING

BACK AND MAKING AN IMPACT IN OUR

COMMUNITIES.

ALVIN IRVING STARTED A NONPROFIT

CALLED BASHER SHOP BOOKS THAT

SEEKS TO GET YOUNG BOYS WHO FALL

FAR TOO OFTEN BEHIND IN SCHOOL

INTERESTED IN READING.

AS SCHOOL CHILDREN ATTENDED A

READING EVENT AT A HARLEM

BARBERSHOP SOME YANKEES MADE A

SURPRISE DROP IN AND "METRO

FOCUS" WAS INVITED TO TELL THE

STORY.

>> NOW, I HAVE LOTS AND LOTS OF

FUN, FUN BOOKS.

I LOVE READING ONE OF THESE

BOOKS LIKE ALL THE TIME.

I LOVE READING ALL THE BOOKS.

BUT THERE'S ONE OF THEM.

THIS STORY IS CALLED "PRECIOUS

AND THE BOOHAG."

TAKE A GOOD LOOK AT THE COVER.

I'M ALVIN IRVING AND I'M THE

CHIEF READING INSPIRER AT

BARBERSHOP BOOKS.

BARBERSHOP BOOKS IS A

COMMUNITY-BASED LITERACY

PROGRAM.

THE MISSION OF THE PROGRAM IS TO

HELP YOUNG BLACK BOYS AND OTHER

BOYS OF COLOR TO IDENTIFY AS

READERS BY CONNECTING BOOKS AND

READING TO A MALE-CENTERED SPACE

AND BY CONNECTING MEN TO THE

EARLY READING EXPERIENCES OF

BOYS.

[ BACKGROUND VOICES ]

>> WHILE THESE GUYS WANTED TO

COME HERE TO TELL YOU ABOUT HOW

IMPORTANT READING IS.

>> WE'RE HERE TODAY BECAUSE OF

WHAT ALVIN'S BEEN DOING.

AND WHAT ALVIN'S BEEN DOING IS

GIVING MORE OF YOU AN

OPPORTUNITY TO READ.

>> IT'S SOMETHING THAT WE SEE

THE PEOPLE THAT TRY TO HELP

PEOPLE IN THE COMMUNITY AND THE

YANKEES JUST WANT TO GIVE THOSE

PEOPLE ASSISTANCE AND

RECOGNITION.

I THINK IT'S A GREAT THING THAT

WE'RE ABLE TO DO.

>> YOU ALL WANT TO SING IT?

CRUEL LA IS A BOOHAG.

SHE'S RIGHT OUTSIDE MY WINDOW.

SHE'S TRICKY AND SHE IS SCARY,

BUT I DIDN'T LET HER IN.

>> I WAS TEACHING FIRST GRADE IN

THE BRONX.

AND THERE WAS A BARBERSHOP

ACROSS THE STREET FROM THE

SCHOOL.

AND ONE DAY AFTER SCHOOL I WAS

GETTING A HAIRCUT.

ONE OF MY STUDENTS WALKED IN.

AND HE JUST KIND OF PLOPPED DOWN

ON THE COUCH AND WAS STARING OUT

THE WINDOW WITH THIS LIKE BORED

LOOK ON HIS FACE.

AND THE WHOLE TIME I WAS LOOKING

AT HIM I WAS THINKING, HE REALLY

SHOULD BE PRACTICING HIS READING

RIGHT NOW.

THAT EXPERIENCE WAS WHERE THE

IDEA FOR BARBERSHOP BOOKS WAS

BORN.

BOYS ARE GENERALLY READ AT MUCH

LOWER LEVELS THAN GIRLS.

ALSO BOYS GRADUATE FROM HIGH

SCHOOL AT MUCH LOWER LEVELS.

THEY GO TO COLLEGE AT MUCH LOWER

LEVELS.

AND ALSO, BOYS ARE MUCH LESS

LIKELY TO SEE A MALE ENGAGED IN

READING, BOTH IN SCHOOL BECAUSE

DURING THE FIRST TWO YEARS OF

SCHOOL THERE'S ALMOST NO MALE

TEACHERS.

ALSO UNFORTUNATELY A LOT OF BOYS

ARE RAISED BY SINGLE MOTHERS.

SO BEING ABLE TO CONNECT BOOKS

AND READING TO A MALE-CENTERED

SPACE AND BEING ABLE TO CONNECT

MEN TO THE EARLY READING

EXPERIENCES OF BOYS IS REALLY

KEY TO HELPING BOYS IDENTIFY AS

READERS.

AND THAT'S WHAT BARBERSHOP BOOKS

IS WORKING HARD TO DO.

>> OH, YEA!

>> RIGHT NOW WE HAVE READING

SPACES IN 11 BARBERSHOPS IN NEW

YORK CITY.

ONE OF THE THINGS THAT WE DO AT

BARBERSHOP BOOKS IS WE USE A

CURATED LIST OF BOOKS THAT ARE

CULTURALRY RELEVANT AGE

APPROPRIATE AND GENDER

RESPONSIVE AND WE PURCHASE THOSE

BOOKS AND MAKE THEM AVAILABLE IN

THE READING SPACES.

>> EVERY KID HAS A FAMILY MEMBER

THAT COMES TO THE BARBERSHOP.

SO IF YOU CAN'T COME HERE AND

USE YOUR TIME WISELY AND DO

SOMETHING PRODUCTIVE IT'S ALWAYS

GREAT.

>> THEY RUN OVER TO THEM, GRAB

THEM, READ THEM BEFORE THEY GET

THEIR HAIRCUT, AFTER, SOMETIMES

IN THE CHAIR.

WHEN YOU HAVE HIGH INTEREST

CHILDREN'S BOOKS, BOOKS THAT

CHILDREN REALLY WANT TO READ,

IT'S NOT A HARD SELL.

>> [ INAUDIBLE ].

>> YOU GET TO THROW OUT THE

FIRST PITCH.

[ CHEERS ]

>> THANK YOU.

>> YOUR NAME?

>> IT'S REALLY HUMBLING, YOU

KNOW?

SO OFTEN IT'S LIKE OH, I GOT TO

DO THIS.

I GOT TO DO THIS.

SO TO BE ABLE TO STOP AND LIKE

MAKE THE TIME FOR SOME PEOPLE

THEY'RE LIKE YOU'RE DOING A GOOD

JOB.

KEEP DOING IT.

YOU NEED THAT AFFIRMATION.

SO IT'S GREAT.

IT'S GREAT.

>> THANK YOU, ALVIN.

>> DO YOU HAVE A PLACE IN MIND

THAT WOULD BE PERFECT FOR

BARBERSHOP BOOKS?

PERHAPS A PERSON OR ORGANIZATION

THE YANKEES SHOULD HONOR NEXT

YEAR?

IF YOU DO GO TO METROFOCUS.ORG

AND SHARE YOUR SUGGESTIONS.

>>> TONIGHT WE CONTINUE OUR

ONGOING REPORTING INITIATIVE

CALLED CHASING THE DREAM,

POVERTY AND OPPORTUNITY IN

AMERICA.

SINCE TAKING OFFICE, MAYOR BILL

DeBLASIO HAS WORKED TO REDUCE

THE NUMBER OF HOMELESS NEW

YORKERS AND REASSESS SERVICES

FOR THE TENS OF THOUSANDS WHO

ARE STILL LIVING IN SHELTERS AND

ON THE STREETS.

>> WE KNOW THAT WHEN FAMILIES

ENTER SHELTER IT'S AN EMERGENCY.

AND IT'S REALLY A CRISIS.

FOR THE SMALL TIME THAT CHILDREN

CAN BE IN THIS ROOM, WITH

EVERYTHING THAT'S IN THIS ROOM,

IT'S A SPACE FOR THEM TO KIND OF

BE CHILDREN AND THAT'S LOVELY.

>> BRIGHT COLORS AND SMILING

FACES MAKE THE CHEER CONTAGIOUS

IN THIS NEW CHILDREN'S ROOM AT

THE PREVENTION ASSISTANCE AND

TEMPORARY HOUSING OFFICE AND

INTAKE CENTER IN THE BRONX.

THAT WAS THE GOAL WHEN THE NEW

YORK CITY DEPARTMENT OF SOCIAL

SERVICES PARTNERED WITH WNET

PUBLIC MEDIA TO OUTFIT A SPACE

JUST FOR KIDS, TO WAIT WHILE

PARENTS UNDERGO THE LONG PROCESS

OF ENTERING THE HOMELESS SYSTEM.

>> IF YOU THINK ABOUT THE

CHILDREN AND FAMILIES GOING INTO

HOMELESSNESS FOR THE FIRST TIME

IT'S SCARY.

>> WE KNOW THESE KIND OF

INTERACTIONS ARE INCREDIBLE

PIVOTAL FOR KIDS.

WE WANT THEM TO FEEL GOOD AND

HAVE SOME TAKE AWAY FROM THEIR

EXPERIENCE WITH US.

>> THE MAYOR'S 2016 SOCIAL

INDICATORS REPORT SHOWS NEARLY

65,000 PEOPLE ENTERED CITY

HOMELESS SHELTERS IN 2015.

A RISE FROM THE PREVIOUS THREE

YEARS.

AND MORE THAN TWO-THIRDS OF

THOSE WERE FAMILIES WITH

CHILDREN.

>> THE REALITY IS THAT TODAY,

ECONOMICS FORCES ARE DRIVING

MANY FAMILIES INTO HOMELESSNESS

IN NEW YORK CITY AND ACROSS THE

COUNTRY.

AND SO WHILE WE'VE BEEN ABLE TO

ENHANCE OUR ABILITY TO PREVENT

EVICTIONS AND REDUCE EVICTIONS

BY 24% AS A RESULT OF THE

MAYOR'S INVESTMENT IN THE

PREVENTION PROGRAMS, WE WANT TO

PROVIDE THE KINDS OF SERVICES

THAT CHILDREN NEED WHEN FAMILIES

WITH CHILDREN WHO ARE COMING TO

US FOR HELP ARE HERE AS PART OF

THE SHELTER INTAKE PROCESS.

>> ANY FAMILY THROUGHOUT THE

FIVE BOROUGHS THAT ENTERS THE

HOMELESS SYSTEM PASSES THROUGH

THIS INTAKE CENTER AND CAN OFTEN

SPEND AROUND EIGHT HOURS HERE

FILLING OUT PAPERWORK AND DOING

INTERVIEWS.

THIS USED TO BE A FILE ROOM.

NOW THIS OFFERS A HAVEN TO THE

CHILDREN OF THOSE FAMILIES WITH

A SPACE THAT'S TAILORED JUST FOR

THEM.

>> NUMEROUS INTERVIEWS HAVE TO

HAPPEN THROUGHOUT THE DAY WITH

THE PARENTS.

AND SO THE CHILDREN WOULD HAVE

TO SIT THROUGH THOSE INTERVIEWS,

RIGHT?

AND I MEAN, THAT CAN BE A VERY

DIFFICULT THING FOR KIDS TO SIT

THROUGH THAT LINE OF

QUESTIONING.

SO IT'S A REAL RELIEF TO HAVE

THIS SPACE WHERE KIDS CAN BE

KIDS, RIGHT?

AND THE PARENTS CAN TAKE CARE OF

WHAT THE PARENTS HAVE TO TAKE

CARE OF IN TERMS OF MAKING SURE

THEY HAVE THE RESOURCES THAT

THEY NEED FOR THEIR FAMILY.

>> THE ROOM IS DESIGNED FOR

CHILDREN ABOUT FIVE TO 12 YEARS

OLD.

>> NEWBORNS AND YOUNGER CHILDREN

HARD TO SEPARATE THEM FROM THE

MOM OR THE DAD OR WHOEVER

THEY'RE WITH.

WE TRY TO GET THAT AGE WHERE

THEY'RE ABLE TO LISTEN TO WHAT'S

HAPPENING SO WE DON'T WANT THEM

TO HAVE TO HEAR THAT STORY.

SO 5-YEAR-OLDS TO ABOUT 12, THEY

CAN SIT AND PAY ATTENTION TO

WHAT THEY'RE DOING AND NOT THE

INTERVIEW.

SO THAT'S THE AGE RANGE WE'RE

TARGETING AT THIS POINT.

>> WNET OUTFITTED THE ROOM WITH

BOOKS, EDUCATIONAL GAMES AND

APPS, AND TWO FLAT SCREEN TVs.

OF COURSE, TUNED TO PBS KIDS.

WNET'S TEAM ALSO TRAINED THE

EDUCATORS WHO STAFF THE ROOM TO

BEST USE THE RESOURCES TO PUT

CHILDREN AT EASE FOLLOWING A PBS

TRADITION OF TACKLING BIG ISSUES

IN KID-FRIENDLY TERMS.

>> WE REALLY TRY TO CONNECT

THEIR TELEVISION EXPERIENCE WITH

A VERY ACTIVE LEARNING

ENVIRONMENT.

SO IT'S EVERYTHING FROM

VOCABULARY TO SOCIAL EMOTIONAL

LEARNING.

AND EVEN DEALING WITH THINGS

LIKE THOMAS.

WE HAVE THIS GREAT THOMAS POSTER

IN THE CORNER DEALING WITH

EMOTIONS.

ARE YOU AFRAID?

HOW ARE YOU FEELING?

ARE YOU HAPPY?

ARE YOU SAD?

REALLY LETTING THEM TALK ABOUT

THEIR EXPERIENCES.

>> THERE ARE SO MANY TOXIC

STRESSES THESE FAMILIES ARE

DEALING WITH.

REALLY GIVING THEM LANGUAGE AND

RESILIENCY SKILLS TO WORK

THROUGH THOSE ISSUES.

"SESAME STREET" OVER 45 YEARS

OLD HELPING KIDS GROW SMARTER

STRONGER KINDER.

I THINK WHEN YOU SEE A "SESAME

STREET" MUPPET PEOPLE'S GUARDS

GO DOWN.

IT'S AN ENTRY POINT NOOR

PROVIDER TO ENGAGE WITH THAT

CHILD OR THAT PARENT.

>> SINCE THE ROOM OPENED, STAFF

SAYS IT'S BEEN A SUCCESS.

>> THE FIRST DAY THAT WE OPENED,

I WAS VERY EXCITED TO COME DOWN

AND SEE KIDS HERE IN THE WAITING

SPACE LAUGHING, PLAYING GAMES,

SMILING.

IT WAS A REAL RELIEF.

EVEN ON THAT FIRST DAY.

TO SEE THE KIDS IN THIS SPACE

HAVING A GOOD TIME.

>> IN THE BRONX, I'M ANDREA

VASQUEZ FOR "METROFOCUS."

>>> FOUR GUYS COME TOGETHER TO

FORM A BAND THAT REDEFINES AN

ENTIRE GENRE OF MUSIC AND

INFLUENCE A GENERATION.

WE'VE HEARD THAT STORY BEFORE,

RIGHT?

IT'S GENERATIONAL.

IN THE 50s IT WAS THE FOUR

SEASONS.

IN THE 60s IT WAS THE BEATLES.

IN THE 70s IT WAS THE RAMONS AND

THEY WERE PURE PUNK.

THEY WERE SELF-DESCRIBED MISFITS

WHO STARTED A BRAND, CRAFTED A

NEW SOUND AND NEW LOOK AND TOOK

THE LAST NAME RA MOANS.

THEIR 1976 DEBUT ALBUM SIMPLY

CALLED THE RAMONS LAUNCHED A

TWO-DECADE CAREER THAT DEFINED

PUNK ROCK.

ALTHOUGH THE ORIGINAL FOUR KIDS

FROM FOREST HILLS HAVE SINCE

PASSED AWAY, THE MUSIC AND ART

THEY CREATED AND THOSE THEY

INSPIRED LIVE ON.

IT'S ALL ON DISPLAY AT THE

QUEENS MUSEUM THROUGH JULY 31st.

THE BOROUGH'S VERY OWN ROCK AND

ROLL PIONEERS ARE THE SUBJECT OF

A NEW EXHIBIT CALLED HEY HOE

LET'S GO THE RAMONS AND THE

BIRTH OF PUNK.

LET'S TAKE A LOOK.

>> I TELL PEOPLE OR ASK PEOPLE,

YOU KNOW THE RAMONS, RIGHT?

THEY GO, NO.

I HAVE TO DO THE OLD, HEY, HO,

LET'S GO.

AND THEY GO, OH, YEAH.

SURE.

I KNOW THAT.

BUT I DON'T KNOW THE RAMONS.

I SAID, WELL, YOU WILL.

>> HEY HO LET'S GO HEY HO LET'S

GO ♪

♪♪

>> MY NAME IS MARK MILLER.

AND I'M THE CURATOR OF THIS

EXHIBITION HEY HO LET'S GO.

RAMONS AND THE BIRTH OF PUNK.

>> WITH THE RAMONS, THE BAND

THAT PUT PUNK ROCK ON THE MAP.

>> THEY DID THESE VERY SHORT

SONGS.

THEY ALL PLAYED IN UNISON.

THEY JUST WENT WOOM!

>> AND THEIR STYLE WAS WHAT THEY

BROUGHT TO THE WHOLE MUSIC

SCENE.

I KIND OF LOOKED AT THEM AS LIKE

THE JOHNNY APPLE SEEDS OF ROCK.

>> A BAND THAT INFLUENCED

FASHION AND CULTURE AND MUSIC IN

WAYS THAT PEOPLE DON'T EVEN

REALIZE.

♪♪

>> THE ORIGINAL GROUP, THERE WAS

FOUR IN THE BAND.

THEY ALL GREW UP TOGETHER IN

FOREST HILLS.

JOHNNY, JOEY, PETY AND TOMMY.

THEY DECIDED TO FORM A GROUP,

THE COCKTAILS.

AND THEY WORKED AT IT.

>> THEY KNEW THEY WERE LIMITED

IN THEIR CAPABILITIES AS

MUSICIANS.

AND THEY JUST WANTED TO DO WHAT

THEY COULD DO WITHIN THEIR

CAPABILITIES.

AFTER THE RAMONS CAME ALONG AND

SHOWED EVERYBODY PICK A GET TAX

WRITE A SONG, DON'T WORRY ABOUT

HOW COMPLEX IT IS JUST HAVE FUN

WITH IT.

THAT WAS A TREMENDOUS INFLUENCE.

>> JOHNNY'S GUITAR SOUND IS THE

SOUND OF THE BAND.

I MEAN, YOU DON'T HEAR ANYTHING

LIKE THAT BECAUSE JOHNNY TAUGHT

HIMSELF.

JOEY'S VOCAL.

YOU DON'T HEAR ANYBODY SINGING

LIKE VOCALS LIKE THAT.

JOEY WAS A GREAT SINGER.

TOMMY TAUGHT HIMSELF.

HE DIDN'T KNOW HOW TO PLAY DRUMS

OR TAKE LESSONS.

EVERYBODY JUST CAME TOGETHER AND

FORMED THEIR SOUND.

>> THEY REALIZED THAT THEY DID

BETTER DRESSING THE WAY WE ALL

DRESSED IN FOREST HILLS.

JEANS, T-SHIRTS, LEATHER JACKET

OR BLUE JEAN JACKET.

>> THE LOOK TIED IN.

BECAUSE THEN EVERYBODY DECIDED

TO CALL THEMSELVES RAMONS.

JOHNNY FELT IT WAS EASIER FOR

EVERYBODY TO REMEMBER ONE LAST

NAME.

IT GAVE PEOPLE LESS TO THINK

ABOUT.

>> IT WENT AGAINST THE DECAY OF

THE LOWER EAST SIDE.

THE CRUMBLING WALLS COVERED WITH

GRAFFITI.

EVERYBODY JUST SAW THEM AS THE

BARBARIANS AT THE GATE.

♪♪

>> THERE WERE REALLY NO OTHER

CLUBS TO PLAY.

THAT'S WHY THEY STARTED PLAYING

HEEBEE GEEBEES.

>> IT WAS A MUCH NEEDED VENUE

FOR A NEW GENERATION OF GROUP.

IT'S FAMOUS FOR THE MUSIC.

BUT COMING FROM THE VISUAL ARTS

SIDE MYSELF, I INSTANTLY SAW

THAT THE AUDIENCE AND THE BANDS

THEMSELVES WERE A LOT OF VISUAL

ARTISTS, WERE A LOT OF WRITERS,

A LOT OF FILMMAKERS, A LOT OF

FASHION PEOPLE.

>> THEY WILL ALWAYS GO DOWN IN

PUNK HISTORY.

THAT'S WHERE IT STARTED FOR ALL

THESE BANDS TO PLAY.

♪♪

>> THEY WERE EXTREMELY FORTUNATE

TO HAVE ENCOUNTERED VERY EARLY

ARTURO VEGA WHO EVENTUALLY

BECAME THEIR ART DIRECTOR.

ARTURO HELPED WITH THEIR

POSTERS.

HE DID THEIR BANNERS.

AND HE DEVELOPED THAT EGO LOGO.

AND BASED ON THE PRESIDENTIAL

SEAL INSTEAD OF THE LATIN PHRASE

HE PUT IN HEY HO LET'S GO.

IT JUST HAS A SENSE OF AUTHORITY

BUT ALSO A SENSE OF HUMOR.

IN THE MID 70s THERE WAS ALMOST

NOTHING, NO SUCH THING AS A ROCK

T-SHIRT.

WHEN ARTURO STARTED MAKING THESE

T-SHIRTS FOR THE RAMONS, THEY

INSTANTLY CAUGHT ON.

>> THEY DID MAKE A LOT OF MONEY

SELLING ALBUMS INITIALLY.

SO THEY LIVED OFF THE ROAD.

AS MERCHANDISING WAS A BIG

THING.

THEY REALIZED RIGHT A WAY THEY

COULD GO ON THE ROAD AND MAKE A

LOT OF MONEY WITH MERCHANDISING.

>> I LOVE SEEING ALL THE POSTERS

TOGETHER.

YOU SEE HOW MUCH THEY TRAVELED

AND PLAYED.

THEY PLAYED HALF YEAR, THE WHOLE

TIME.

♪♪

>> YOU KNOW WHAT PEOPLE ARE

COMING AWAY WITH WAS BOY, THIS

GROUP WAS HUGE.

WHICH IS A LITTLE BIT IRONIC.

BECAUSE IN SOME WAYS THEY WERE

NOT ALL THAT SUCCESSFUL.

>> MY LINE NOW IS IF THE RAMONS

WERE THIS BIG WHEN I WAS WORK

FOR THEM I WOULD HAVE GOTTEN A

BIG RAISE.

>> KIND OF THROUGH THE

REPETITION AND THROUGH SOME OF

THEIR WORDS LIKE HEY HO LET'S

GO.

GOBBA GOBBA HEY THEY'RE

UPLIFTING SONGS.

THAT'S WHAT THE GENIUS OF THE

RAMONS IS.

THEY HELPED OUTSIDERS.

>> THERE WAS A CERTAIN SENSE OF

HUMOR IN FOREST HILLS.

IT WAS OKAY TO BE A LITTLE SICK,

A LITTLE WARPED, IT WAS OKAY TO

BE AN OUTCAST.

THEN THEY BECAME SORT OF PROUD

OF IT.

THEY BROUGHT THAT TO THE WORLD.

>> THEY SHOULD BE HERE TO SEE

THIS.

THIS IS AMAZING.

THEY WOULD HAVE LOVED THIS.

♪♪

>>> FUNDING FOR THIS PROGRAM WAS

PROVIDED BY --

>>> CORPORATE FUNDING FOR

"METROFOCUS" WAS PROVIDED BY

MUTUAL OF AMERICA.

YOUR RETIREMENT COMPANY.

AND PSE&G.

"METROFOCUS"