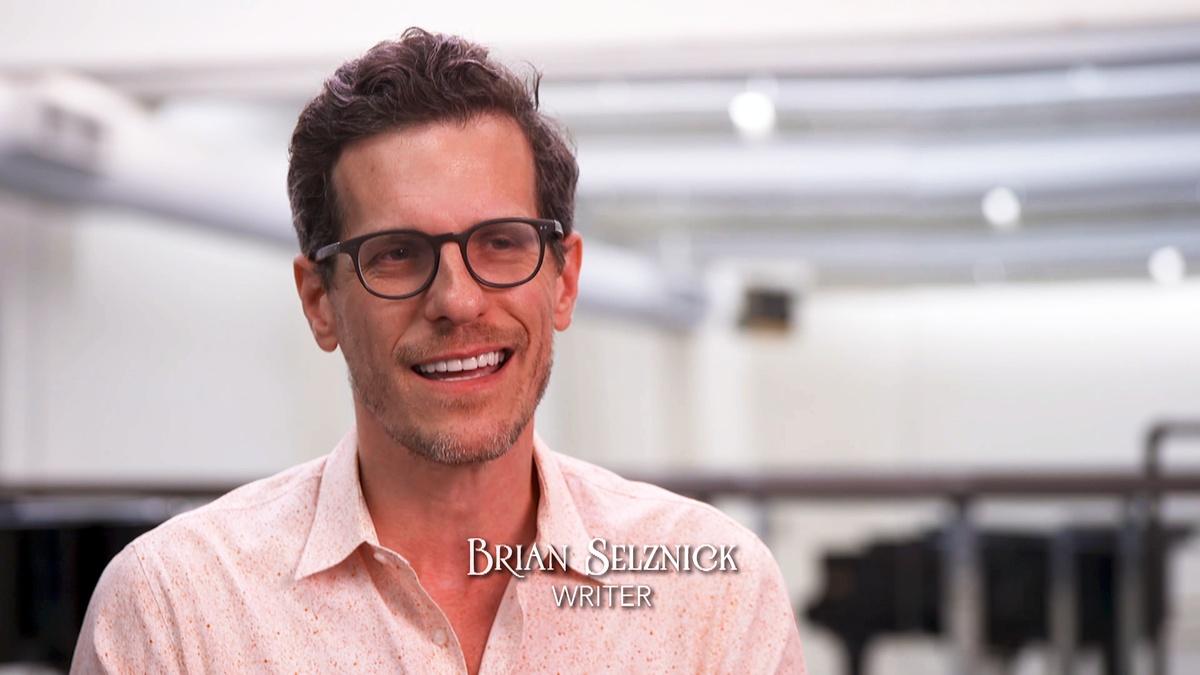 CLIP
Writing for Dance
Writer Brian Selznick, Artistic Director Ashley Wheater and Choreographer Christopher Wheeldon talk about how less is more in writing for dance.
TRANSCRIPT

- I (chuckles) ended up writing,

I would say a 20-page outline of the entire ballet.

- He delivered me a 35-page synopsis.

- Pages and pages.

- What I gave him would have really made

a great 26-hour ballet.

- This phenomenal three-and-a-half hour,

perhaps four hour, epic movie.

- There was just so much density in it.

Which, if you were reading a book,

you totally can live in it.

But if you're creating a work, you need to simplify

because the choreography then

becomes the rest of the sentence.

- Storytelling in dance takes much longer.

Twice as long.

You know?

I love you in a play is I love you.

(piano music)

I love you in dance is a series of steps.

- I don't know how long it takes someone

to get from upstage left to downstage right,

but Chris could hear the music and imagine,

essentially, an idea of how much story

could be covered in that section.

- And one day I just said to him,

"You know what, Brian,

"I need you to put this story on one page.

"If you can put this story on one page,

"I can put that one page story on stage."

- It took us about a year to work on the written outline.
More Episodes (1)
Video Clips (7)