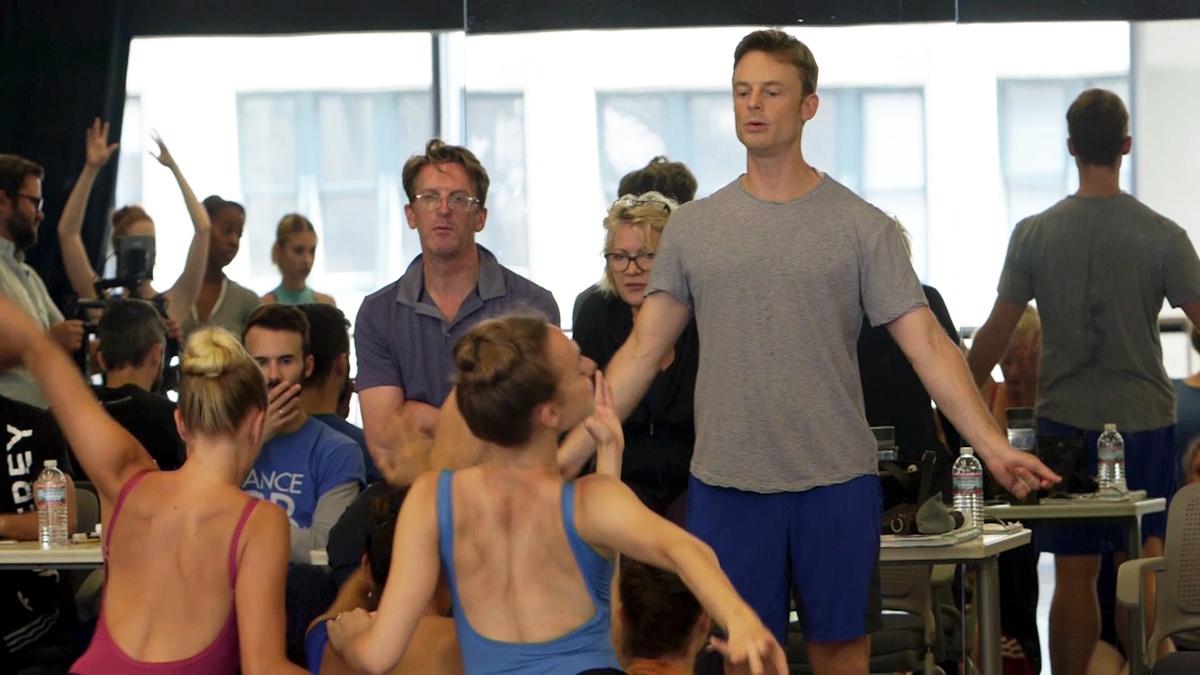 CLIP
Christopher Wheeldon in Rehearsal
Choreographer Christopher Wheeldon works with the dancers during rehearsal.
TRANSCRIPT

- Christopher Wheeldon is one of the most

inspiring, challenging,

sometimes frustrating,

enthusiastic, wonderful people to work with.

- I'm all over the place.

I'm operating the puppets.

I'm acting all of the roles.

I still show the movement.

People are always struck by the number

of times we repeat things until we get it right.

Guys, where are we?

One, two and a three.

That's it, no, no, no.

Two and a, four and a.

- Things didn't work over and over and over.

Like, it didn't work, it didn't work, it didn't work.

- A two, a three, a four, and a four, and a.

Yeah, that's it.

- There's a lot of people, there's a lot of noise.

It's really hard in those moments to be patient.

Everybody's like, "Man, Chris is like focused, man."

Nothing was really deterring him at all.

- Chris is something special.

- He can see something before it's there,

kind of like Daniel Burnham, right?

- When you're with him in the studio,

it's like your day is so fulfilling.

It was like watching this amazing master of craft

just deliver incredible detail

out of his head.
More Episodes (1)
Video Clips (7)