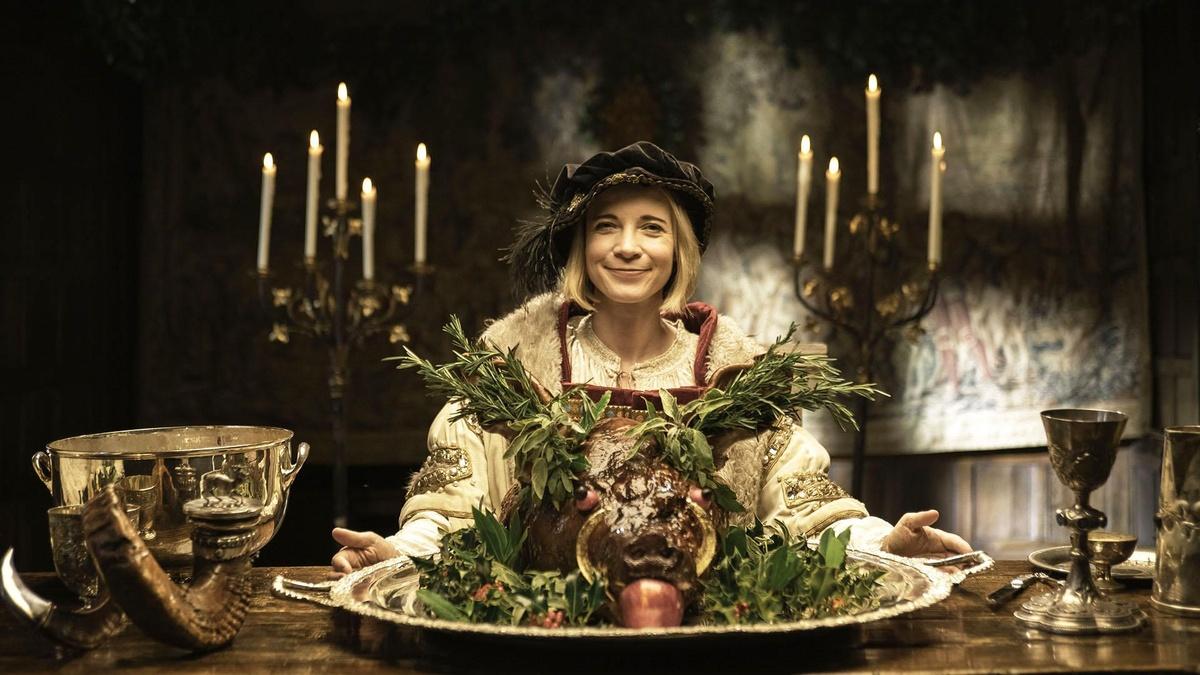 PREVIEW
Preview
Join Lucy Worsley on a 12-day extravaganza as she discovers that much of what we enjoy in contemporary Christmas — from carols to gift-giving, feasting and drinking — was just as popular 500 years ago, with some surprising Tudor twists.
TRANSCRIPT

LUCY WORSLEY: If you wind back the clock five hundred years,

what would a Tudor Christmas look like?

I'm going back to the reign of Henry VIII

to recreate Christmas customs not seen for centuries -

I think I've got the hang of it...

Twelve days of feasting and drinking,

singing and dancing,

praying, playing, and partying!

Those are the 12 Days of Christmas!

VO: 12 Days of Tudor Christmas.

Wednesday, December 25th

at 8/7 central.

Only on PBS.