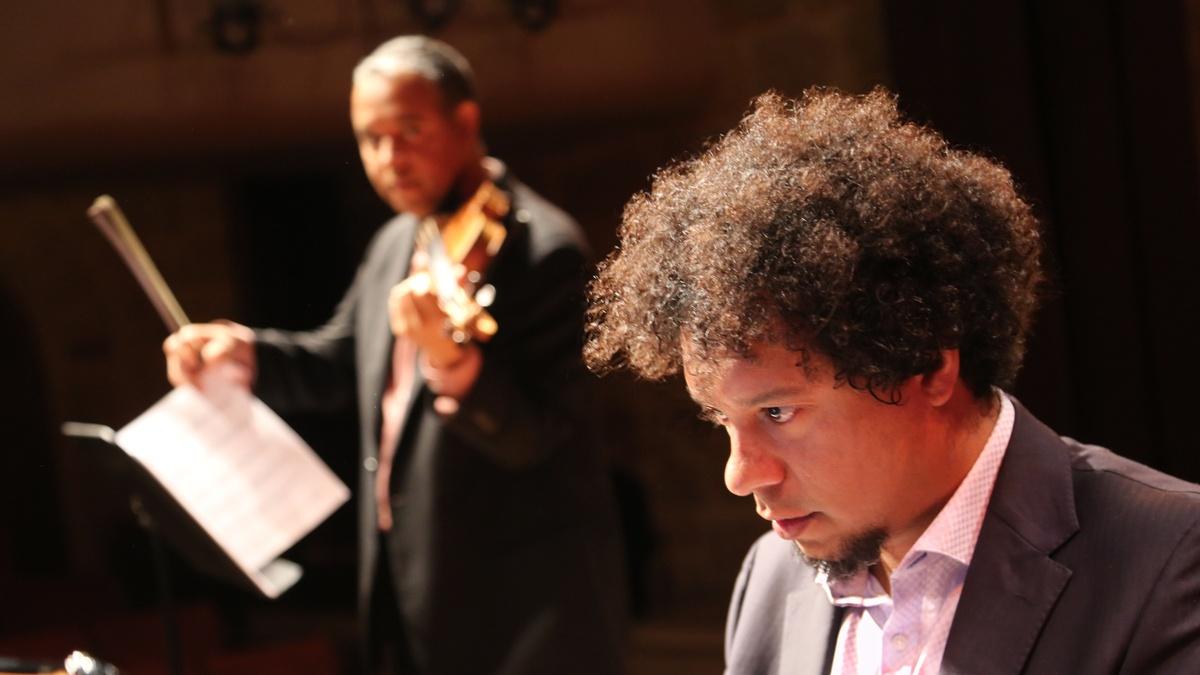 PREVIEW
Extended Trailer
Ilmar and Aldo are virtuoso Cuban-born brothers living on opposite sides of a geopolitical chasm a half century wide. Tracking their parallel lives, poignant reunion, and momentous first performances together, Los Hermanos/The Brothers offers a nuanced, often startling view of estranged nations through the lens of music and family.
TRANSCRIPT

I was 14 and my brother was only 8 when I left Cuba.

We didn't have the chance to play music together.

Worse than that, we didn't have the chance

to be in each other's lives

Havana is only 90 miles from Florida.

What the United States was doing wasn't working.

This is not just about politics.

It's about family.

Aldo and Ilmar López-Gavilán are brothers from Havana Cuba.

Years separated them as Aldo played piano in Cuba and

Ilmar formed the Harlem Quartet as a violin player in New York.

Well, collaborating with my brother is a dream come true.

This is a friend I made down in Cuba.

An incredible composer and pianist.

By not having so much exchange,

we're missing out on so many great musicians.

And lights, go.

It's like, really big for us, really big.

Effective immediately,

I am cancelling the last administration's deal with Cuba.

Now wondering what happens next

in a relationship between Cuba and the U.S.

which was beginning to change.

The thing is, in music, you're always finding

the language inside the music.

We have a very distorted view.

Cuba's an incredibly creative and rich culture.

The possibilities-—all of that c from a dream from here.

This is my paradise.

Through music, you can achieve

more powerful things than with politics.