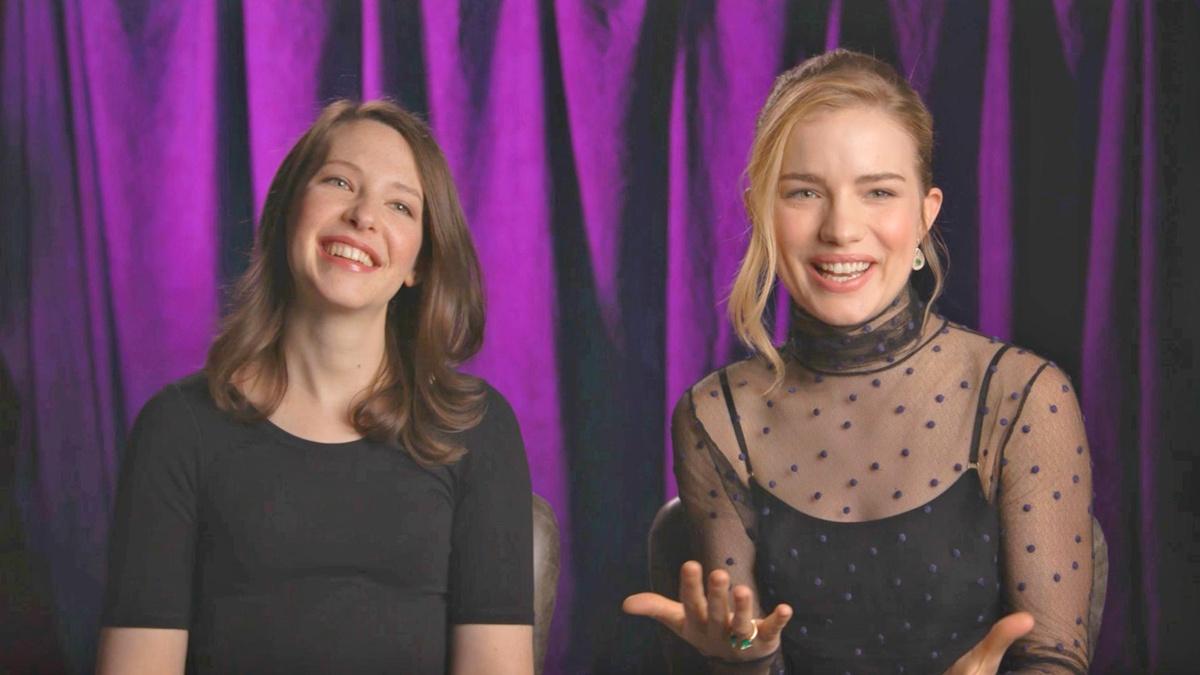 CLIP
Fun Off Set
The cast of Little Women share their favorite off-set memories. See the Little Women finale on Sunday, May 20th, 2018 at 8/7c on MASTERPIECE on PBS. #LittleWomenPBS
TRANSCRIPT

(upbeat music)

- Gosh.

It's probably too embarrassing to even talk about.

- There was something really unique about this

and how close we got.

- It was just such a special time.

- I feel almost silly talking so enthusiastically

about it, because I worry that people

think it's disingenuous.

- It was one of the best times of my life

and I'll never forget it.

(squeals and applause)

We would have these nights,

where we would all sit around

in the Royal Marine Hotel and we would pass the guitar

around and sing songs.

- I was learning piano, for the role,

I had a keyboard in my room that they had given me

so it became like a mini studio.

We had two guitars, we had a piano.

- Always dancing! - Always laughing.

- Always quizzing each other.

What was the game? - I can't remember.

- Yes or no?

- No - No.

Rocks or socks.

- Yeah.

- But not using clothes.

- So we'd propose like, Norah Jones.

- Rocks or socks. - Rocks or socks.

- [Willa] We also had a lot of dance parties.

- We listened to a lot of Hall and Oates.

We listened to a lot of Paul Simon.

We listened to this album all the time, by Khalid,

it was called American Teen

and we listened to it constantly.

- And every time any of those songs come up

it immediately transports me back

to Ireland and to our dance parties in our rooms

late at night and it was very much

a soundtrack to our experience.

- [Willa] Maya's birthday happened right when we first got

to Ireland and we wanted to get her some sort of

birthday present so we got her these new age

crystals from this weird shop that we found

on the High Street and that kind of

led to these crystal rituals.

- [Maya] It was the start of the full moon.

- [Willa] It involved the full moon we would go out

and bathe our crystals in the sea

'cause we were right by the sea.

- I think because the story is so much about

friendship and goodness,

I think that somehow infiltrated our daily lives.

- It was a very unique time.