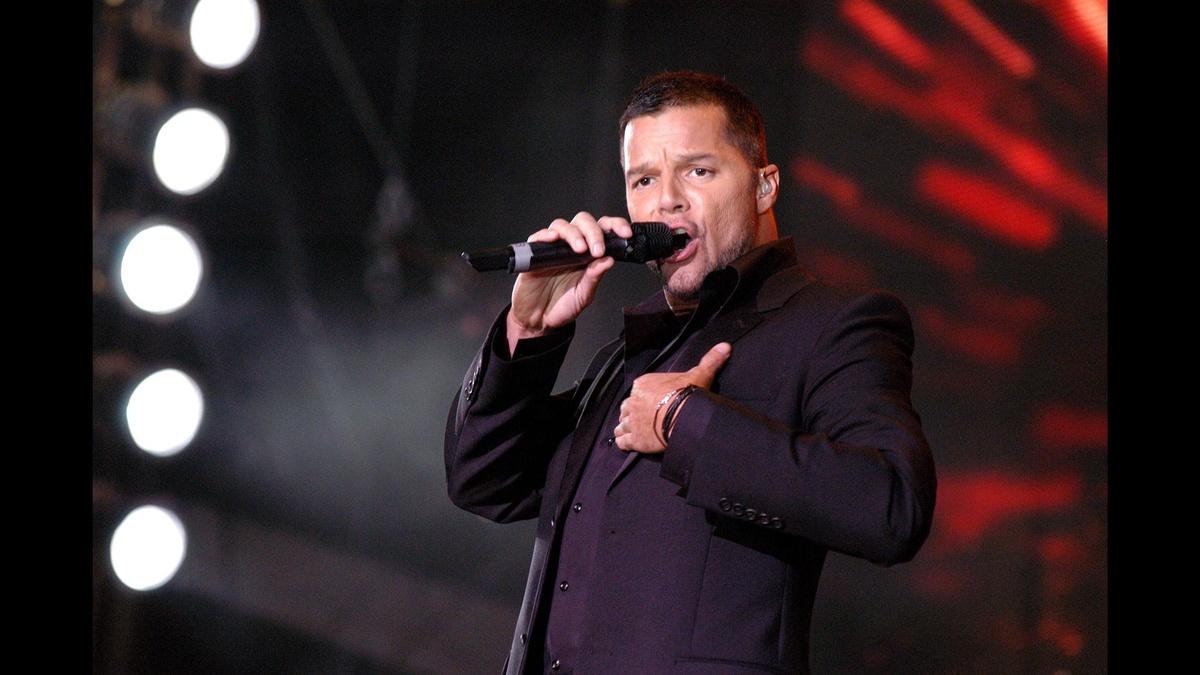 S1 E8 | CLIP
The Legends: Ricky Martin
"Livin' La Vida Loca" debuted at number-one on the Billboard chart and broke Ricky Martin into American mainstream pop. Watch LATIN MUSIC USA Friday, April 28 and Friday, May 5 at 9/8C on PBS (check local listings). Image credit: Retna, Ltd./Camera Press/Miguel Amador Larra
TRANSCRIPT

DESMOND CHILD: When I met Ricky Martin,

I didn't think of him as a Latin-pop-tropical,

you know, hip-shaking dude.

I thought of him as a rock star.

SMITS: A Miami boy of Cuban descent,

Desmond Child had made a career in rock and roll,

writing songs for Bon Jovi, Kiss, Aerosmith.

CHILD: Ricky Martin had the Latin thing covered;

they really didn't need me for that.

They needed me to help funnel that

to the American and the European market.

SMITS: With Robi Rosa,

Desmond Child would help write and produce

the song that transformed Ricky Martin into a superstar.

♪ She's into superstition

♪ Black cats and voodoo dolls

She's into superstition... ♪ black cats and voodoo dolls.

It's... it's just like a swing song.

Tony Bennett could... could do that song.

♪ She's into new sensations

♪ New kicks in the candlelight... ♪

"La Vida Loca" is hybrid.

It's like Spanglish.

You know, Brazilian in terms of rhythm,

and with, you know, of course, the Latin horns.

In Latin music at the time,

they would use a lot of reverb in the voice,

and if you listen to the records I made with Ricky,

the vocal is dry.

♪ Woke up in New York City

CHILD: They don't have any effects on them.

♪ She took my heart and she took my money ♪

CHILD: They're right there in your face.

♪ Upside, inside out

♪ She's livin' la vida loca

CHILD: There was another element, too-- Elvis in Vegas.

All black, in a kind of small setting

that gave people an archetypal sense

that he was that thing that they had always loved.

♪ Come on!

♪ Upside, inside out

♪ She's livin' la vida loca

SMITS: "Unabashedly pop," wrote aTime magazine critic,

"but saved by its Latin soul."

ROSA: I remember when we presented the song,

Tommy Mottola was not really into "La Vida Loca."

He said that it wasn't... the song wasn't a hit.

SMITS: "Livin' La Vida Loca" debuted at number one

on the Billboard chart and stayed there for ten weeks.

We couldn't even keep up with the orders,

and I think we sold somewhere in the vicinity

of 20 or 25 million worldwide.

COBO: This is a historic moment.

This is a real crossover, and almost immediately

they began talking about other Latin acts

that were going to come out with English language albums,

and you could see maybe not a movement, but certainly a wave.