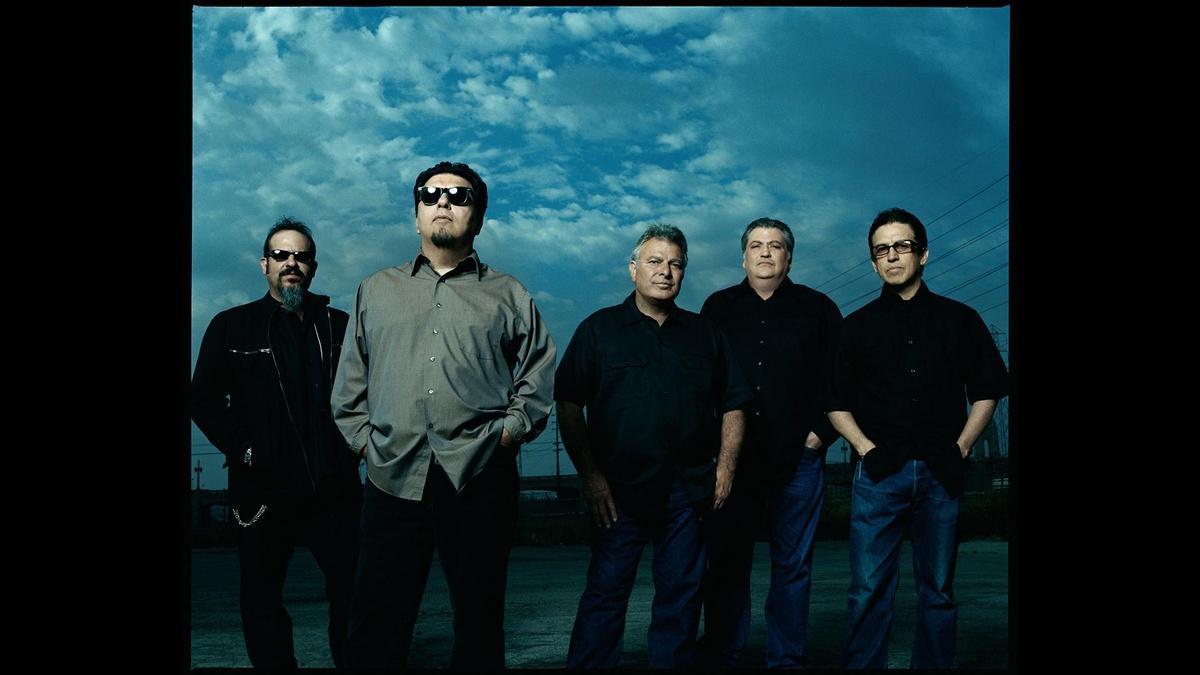 S1 E7 | CLIP
The Legends: Los Lobos
Los Lobos--"The Wolves"--had been young rockers from East L.A.'s Garfield High in the 1970's, when the Chicano movement inspired them to put their electric guitars on the shelf and explore their musical roots. Watch LATIN MUSIC USA Friday, April 28 and Friday, May 5 at 9/8C on PBS (check local listings). Image credit: Los Lobos
TRANSCRIPT

(playing bluesy rock)

♪ I walk alone, if I can't walk with you ♪

SMITS: During the 1980s, a band from East Los Angeles

readily crossed cultural borders with their music,

ignoring barriers of language and race.

♪ I don't want nobody else, baby ♪

♪ No one else will do

They called themselves LosLobos-- "The Wolves."

They'd been young rockers from East LA's Garfield High

in the 1970s when the Chicano movement

inspired them to put their electric guitars on the shelf

and explore their musical roots.

LOUIE PEREZ: The Mexican music was always

available, but, you know,

being young kids growing up on rock and roll,

you know, we didn't really care about it too much.

But as the Chicano cultural renaissance

started to take hold,

it fed into the notion of us playing traditional music.

♪

CESAR ROSAS: We were doing it just for fun

in our backyards, you know?

And just kind of learning old Mexican songs.

Just as a hobby, really.

And that's how it all started.

♪ Chicanos somos, señores

♪

PEREZ: We found these instruments in,

in pawnshops and secondhand stores

and we didn't know what they were.

(playing traditional Mexican tune)

And then we sought out local musicians, Mexican nationals,

who played this music in, in restaurants and bars.

And we sought them out to find out, like,

how the heck do you play this thing? How do you tune it?

♪

DAVID HIDALGO: My brother-in-law took me to a party

and he had an accordion in his closet.

He said, "Take it home."

And so I took it home and started fooling around.

And we worked our way around

to conjunto music or Tex-Mex.

♪ Por mi madre, yo soy Mexicano ♪

♪ Por destino soy Americano

♪ Yo soy de la raza de oro

♪ Yo soy Mexico-Americano.