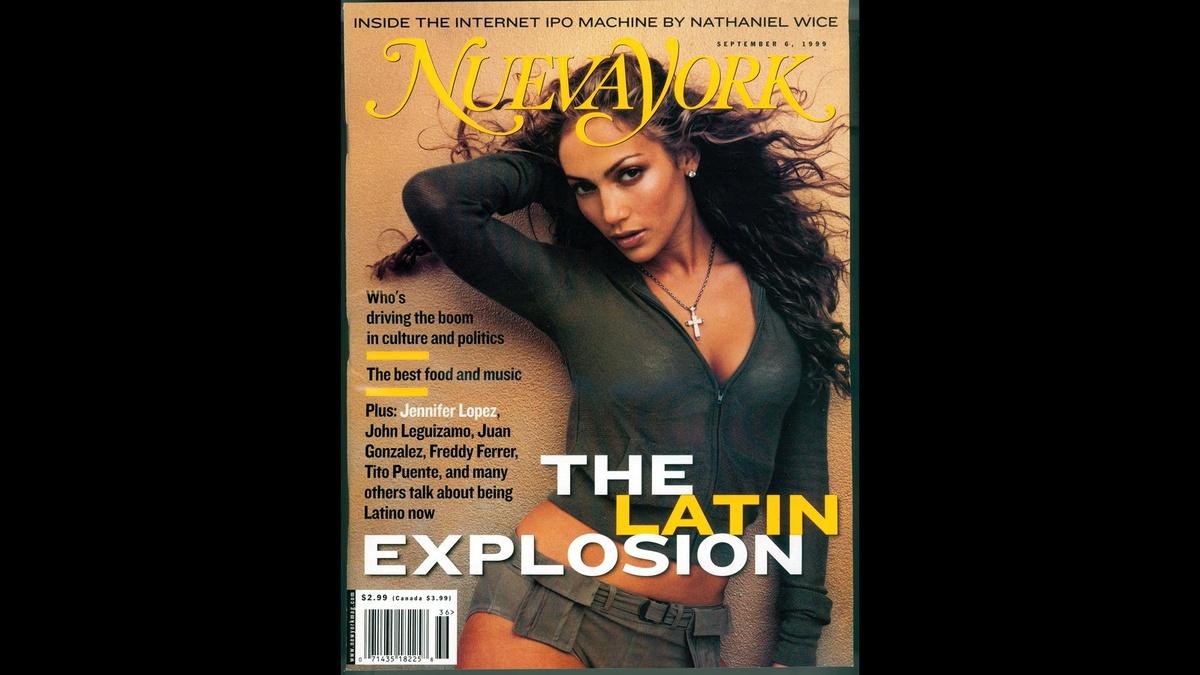 S1 E8 | CLIP
The Legends: Jennifer Lopez
"She's sort of our 21st century Marilyn Monroe... She is beyond singer. She is this icon." Watch LATIN MUSIC USA Friday, April 28 and Friday, May 5 at 9/8C on PBS (check local listings). Image credit: New York Magazine
TRANSCRIPT

SMITS: Mottola released other artists in quick succession.

"On the Six," by Jennifer López, hit the stores on June 1--

only three weeks after the release

of the album "Ricky Martin."

A tribute to her roots in the Bronx,

"On the Six" included cameos

by Puerto Rican rappers Big Pun and Fat Joe.

♪ Advance on the spot, we can dance till we drop ♪

♪ Let my hands slip a knot

♪ Joe, you the don

♪ Jenny, you the bomb

♪ Any man disrespect, good as gone ♪

♪ When I opened up my eyes today ♪

♪ Felt the sun shining on my face ♪

I wanted to go back to my neighborhood in the Bronx,

get on the train that I used to get on, and just...

and just relive that.

♪ I feel like there's no limit to what I can see ♪

♪ Got rid of fears that were holding me ♪

(record scratch)

LIN-MANUEL MIRANDA: She was a Flygirl on "In Living Color."

She was one of the hot girls who danced to hip-hop

in the transitions between comedy skits.

♪ Boricua, that's you, mamacita ♪

♪ Puerto Rican diva, from la isla bonita ♪

MIRANDA: To do a song with Big Pun and Fat Joe

cemented what was already there

in terms of her accessibility to urban Latinos.

MOTTOLA: The thing about Jennifer is the whole package,

and the fact that she was Latino

was a way to take a New York girl, basically,

and present her to the public and say,

"Here is a shining example of a Latina."

MIRANDA: She's sort of our 21st-century Marilyn Monroe.

She is beyond actress, she is beyond singer--

she is this icon.

She is literally the cultural shorthand for Puerto Rican,

for the world-- literally, for the globe.