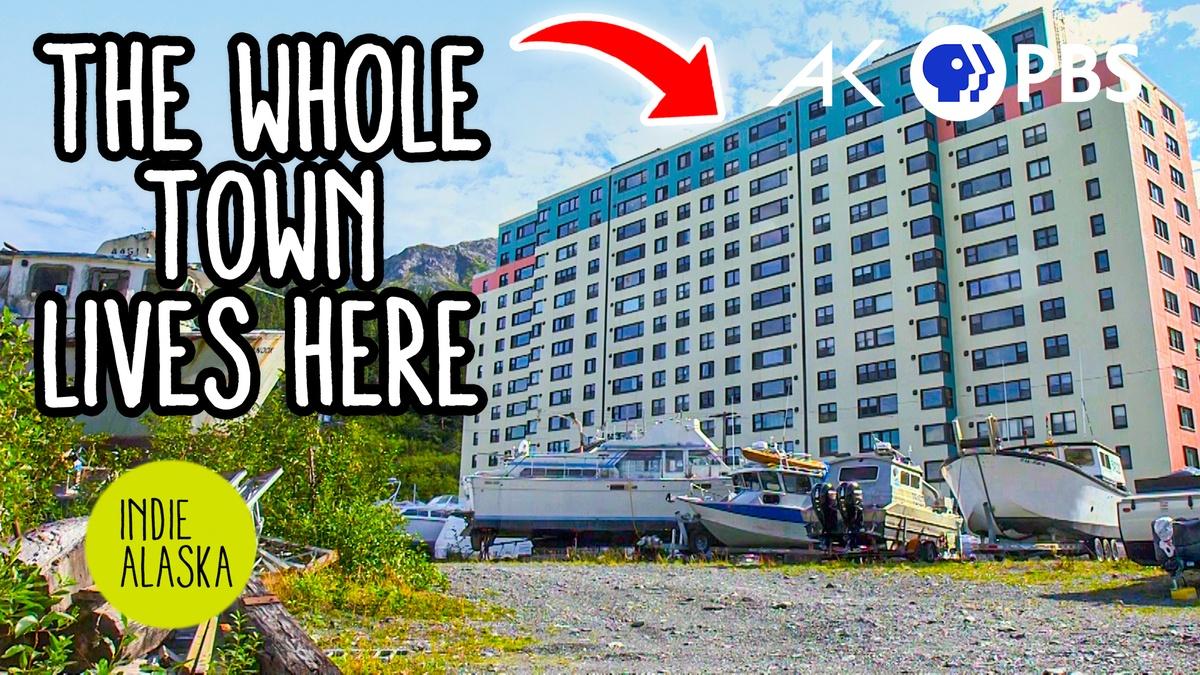 S10 E12 | FULL EPISODE
I Lived in Whittier, Alaska: A Town Under One Roof
Erika Fitzgerald jumped at the opportunity to teach in Alaska after graduate school. She didn't expect she'd be living and working in Whittier, a town where nearly all residents live in the same building, and the only way in and out is through a tunnel that closes each night.
Erika's story was first featured in 2013 and INDIE ALASKA contacted her to see how she felt about her time in Whittier.
TRANSCRIPT

I think that idea when you hear one town living under the same roof

I think that creates a certain amount of fascination.

At first people think "that's really weird, that's zombie apocalypse" and then also there's this

evolution of like, you're like, "that's interesting. I want to read that. I want to know about that."

You know the tunnel creates its own sort of isolation in that it closes every night

at 10:30. Trying to explain to visitors or people who aren't from here like no we really

have to go. If we don't go, we're not going to get into Whittier right now like we need to go.

It is an interesting, strange place to live

but it's also full of love and full of adventure and some really cool people.

And I think sometimes what gets lost in all of that interest is the true history of the

town and why it is the way that it is and that it was a crucial military base during World War II.

My little brother who lives in Milwaukee,

he called me one morning and he said "holy crap you are trending on Reddit."

Indie Alaska came to Whittier to film my life in 2013 and fast forward like I

don't know, four or five months, all of a sudden Whittier became a hot topic.

And then all of a sudden that video just kind of blew up.

It warms my heart to know that people still watch it

and still find it interesting and that it's still just as beautiful and cozy as it was then.

I lived in Whittier for five years. I just thought I was going to this cool community in Alaska. I

mean, Alaska like yeah! That sounds... I've always wanted to teach in Alaska; and so at the time

I didn't realize what it was going to become and how much it was going to define who I am.

There's no preparation for what it's like to teach in essentially multi-grade multi-level classrooms.

After I left Whittier, I went to Homer and taught in a more traditional classroom. I

had 20 students, 20 to 30 students, and you know I would filter through them. I'd have them one year

and then they would go to the next grade. I really found myself missing that kind of teaching and so

in retrospect after I left Whittier, I realized even more so how special that experience was.