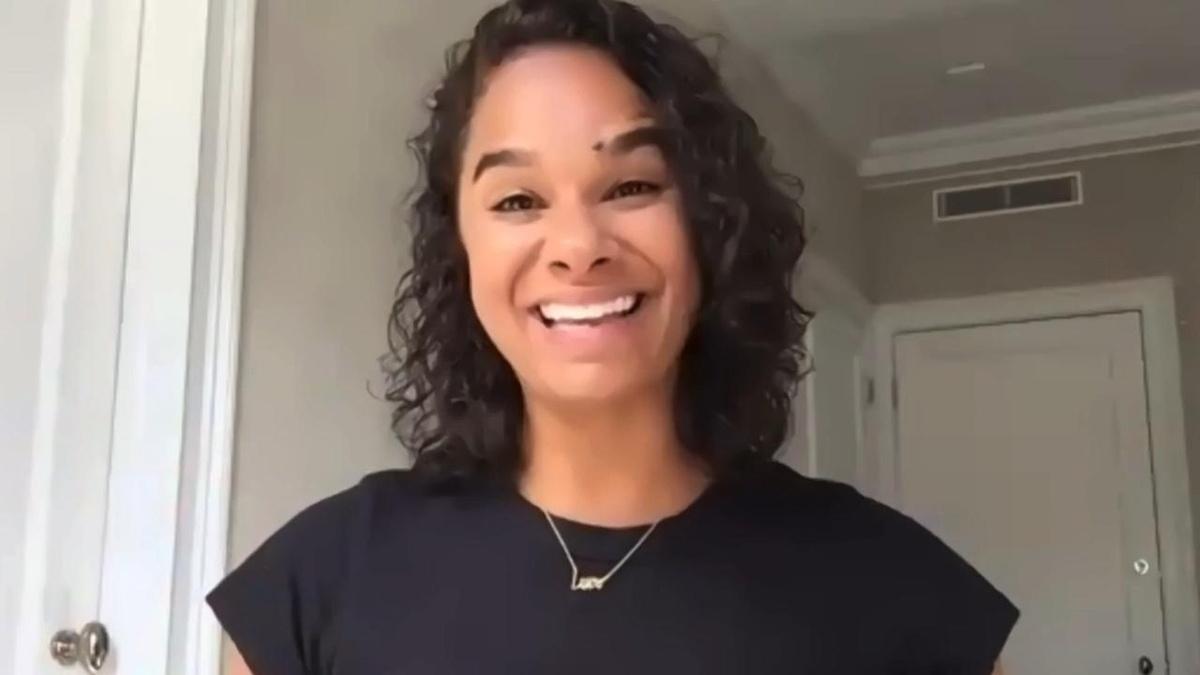 CLIP
Misty Copeland's Advice for Young Artists
Misty Copeland shares her thoughts on the power of being an individual. Being an artist is to put your authentic self out into the world, she says. Misty Copeland shares her advice for young people about finding and expressing the fullness of their identity in their chosen artform and their lives
TRANSCRIPT

It's so powerful to be an individual

and it's so important to know who you are

and to embrace that.

It's really difficult, in this day and age,

with social media and a lot of

what we see on our phones and on our television

that it's not often celebrating

people's individuality.

I know a lot of young kids often they want to fit in.

They want to look like the person next to them.

Something that's so amazing about the arts, is that,

no matter how hard you try to be like someone else,

you're so vulnerable and naked when you're on stage

and when you're in front of people.

People are going to see who you are

and I think that's a powerful thing.

So, I just, you know, not to compare yourself

to other people,

to believe in yourself,

to use the resources around you,

mentors,

and to allow yourself to be open enough

to receive guidance.

Gustavo: Wonderful.