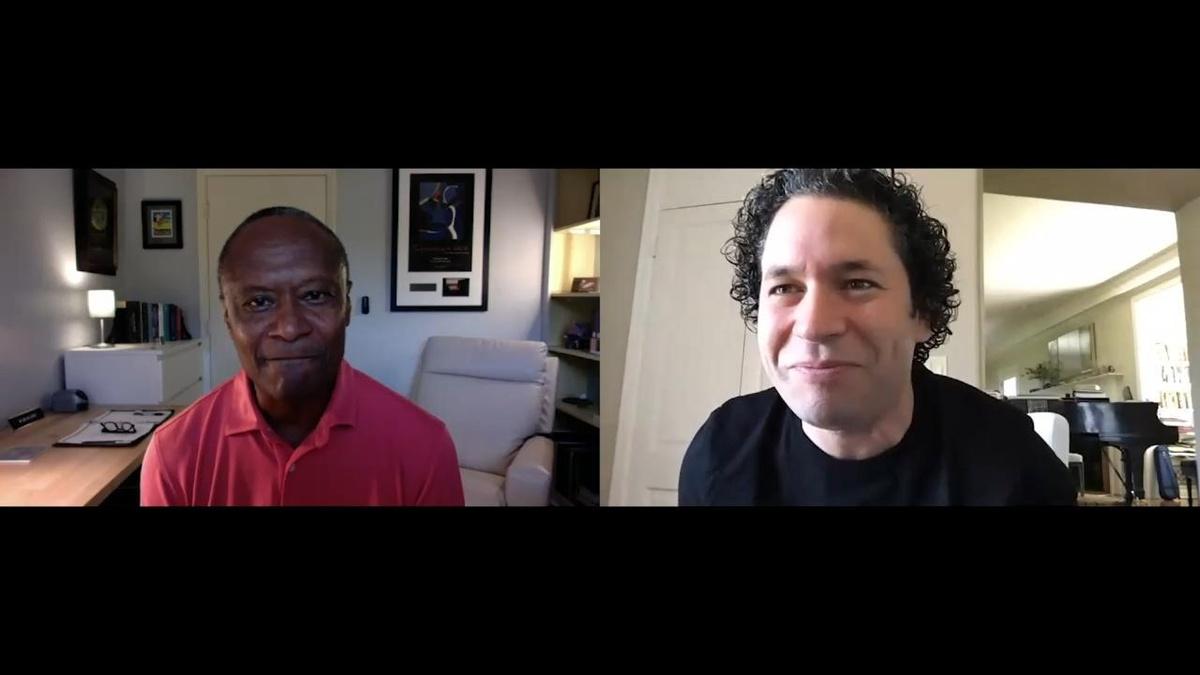 CLIP
Conductor Thomas Wilkins and the Magic of the Hollywood Bowl
Hollywood Bowl's Principal Conductor Thomas Wilkins shares the magic of the Hollywood Bowl performances and how the music brings the whole Los Angeles community together like a giant family and how that affects the performers.
TRANSCRIPT

The Hollywood Bowl is so special, you know.

Why is the Hollywood Bowl such a special place?

Thomas: Yeah. You know,

I remember when I was first hired there.

I said that I was--

I remember the driver bringing me to the Bowl

and he said-- he said it--

It's a very special place.

That's just something that people would say.

He lives in that town.

But, you know, one of my favorite things to do

is when I'm going home after a concert,

is to roll the window down and listen and watch

all the people leaving the Bowl.

Because there is this tremendous spirit of unity.

...Eighteen thousand people.

How does that happen that everyone feels like they are

giant family and community

and they could be way up in the nosebleed section

or down on the floor.

And there are people there who have plenty

and there are people there who are starving college students

and yet they all find a way

to become one giant family around great music

and it makes it-- it's so...

counterintuitive that you could get that many people

to be that united in an evening.

That's a remarkable experience as far as I am concerned.

And, you know, the other thing too is that for us on stage

We feel that energy. I know you do.

Gustavo: The feeling. Yes.

Thomas: And we feel that we have a--

I have a sense that we are theirs when we're

on that stage,

you know, that we belong to them

and they know that they belong to us

and that's also a remarkable gift.