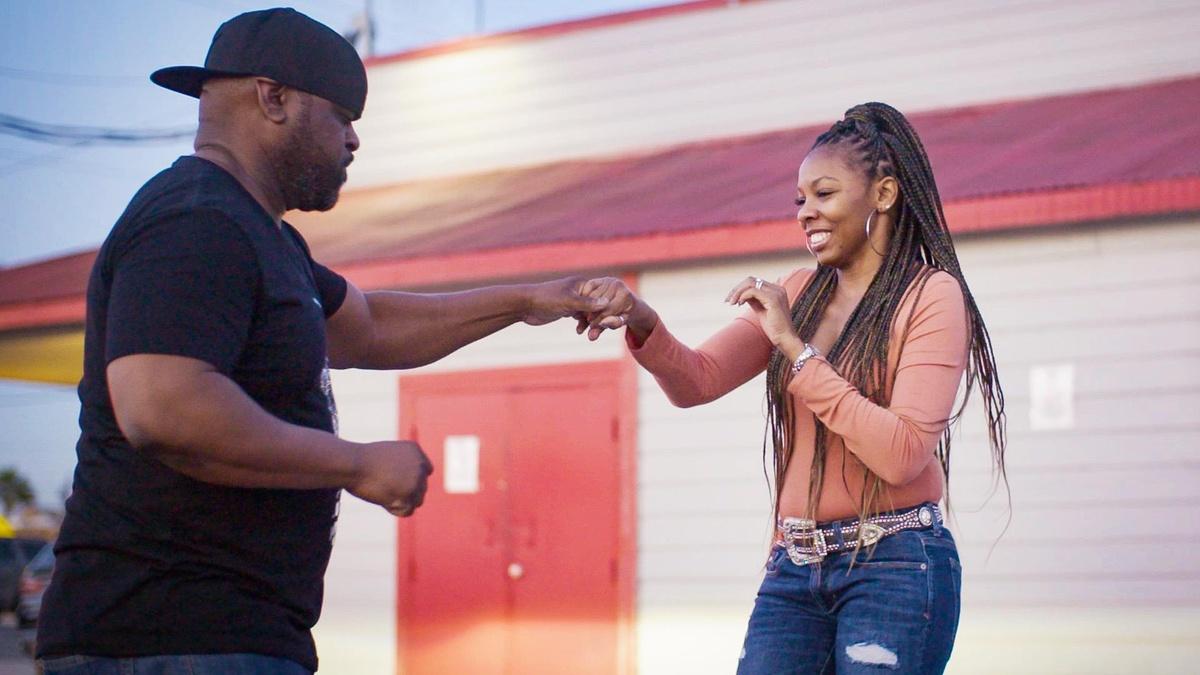 S3 E6 | FULL EPISODE
Zydeco in Houston: Black Cowboys, Trail Rides & Creole Roots
In Houston, Zydeco brings joy. In this episode, we explore Zydeco's deep roots in Creole culture and music. Once known as La-la, it became Zydeco in Houston with Clifton Chenier's rise, the 'King of Zydeco'. Zydeco thrives in Houston, reaching a broader audience around trail-riding clubs who dance together. Zydeco has grown popular worldwide, but it still brings communities together in Houston.
TRANSCRIPT

(upbeat music)

- [Karina] Welcome to Houston, the land of zydeco.

Laissez les bons temps rouler [French for "Let the good times rool"]. Come on.

Zydeco is a feel-good music

that you can't help but to dance to.

- [Cedric] If you can two-step,

if you can move your feet,

you can zydeco.

(upbeat bass and drum music)

(accordion music)

- [Karina] The people,

no matter if it's an older crowd

or a younger crowd,

everybody's dancing, everybody's into it.

For a while, I stopped coming.

Now I'm like, I need that.

I need that moment of feeling free,

letting my hair down.

You know, being around friends and family.

(zydeco music)

Something about when you hear that accordion

and that washboard, that you know

you've tuned into some Cajun, Creole zydeco music.

(zydeco music)

- [Cedric] If you can move two to the left,

two to the right, oh yeah,

you can zydeco.

My zydeco nickname is One Step.

I didn't know how to do a two-step.

Zydeco is two steps

and I was always doing one step.

But, as you can see,

I don't do that anymore.

(zydeco music)

I love the music.

My grandmother has always told me,

"Boy, that music is embedded in you.

That's your blood."

Zydeco was born in southwest Louisiana

and was brought here, to Houston.

It's bigger in Houston than it is in Louisiana.

(zydeco music)

- [Alexis] Houston is on top

of the zydeco world.

I grew up listening to my grandpa

and my uncle

playing in their own zydeco band.

My mom and dad met at a zydeco event.

(zydeco music)

When I'm dancing, I feel good, a relief.

So here we are at The Big Easy.

This building is important to my family

because here is where my grandfather,

Wilford Chevis, began his zydeco career.

(zydeco music)

Zydeco is basically Creole-French culture

but we have our own way to it.

Like a southern Louisiana roux.

(zydeco music)

- [Joseph] I was born outside of Opelousas, Louisiana.

Creole is a mixture

of African-American and French-Caucasian

and Native Indian.

I started dancing when I was 10 or 11 years old.

I love it.

In the beginning, we called it French la-la.

We're going to the la-la.

(zydeco music)

My grandfather would move everything

in the house out and bring a band in.

(zydeco music)

My mom and dad left there

when I was seven years old.

And we moved to Houston.

(zydeco music)

- [Alexis] Right now we are in the area

called Frenchtown.

This area is important to the zydeco culture

because in the 1920s

there was a big flood in Louisiana,

so everyone moved here, to Houston,

and they lived right here, in Frenchtown.

(zydeco music)

- [Joseph] Fifth Ward, Frenchtown

area of Houston, it was just like

Louisiana had moved to Houston.

(zydeco music)

Clifton Chenier came along.

- [Clifton] We gonna play y'all the music

what's happenin' down home right now.

They call it zydeco.

- [Joseph] And he came up with this song called

"Zydeco Pas Salé".

- [Clifton] This is a little song they call

"Zydeco Et Pas Salé" that says "no salt

in your snap bean."

- [Joseph] Clifton recorded that in Houston.

That's when people started switching

from la-la to zydeco.

(zydeco music)

Some of the Creole people that started

trail rides, they brought their music with them.

Just the Creole culture.

- [Cedric] Trail riding clubs, and social clubs

host events year round,

with live zydeco music.

- [Alexis] Trail ride is what helps spread the culture.

Trail riding is riding the horses

during the day.

And the zydeco-ing at night.

♪ Turn it up.

(zydeco music)

Nowadays you'll see more

of the younger crowd.

The way the music's changing,

the crowd changes.

I mean we all still dance together, anyway.

(zydeco music)

- [Karina] With so much going on,

we need something that can bring people together

and, honestly to me, that's zydeco.

Dancing, feeling free, like hey, do your thing.

(zydeco music)

- Hey, I hope you loved learning

about zydeco here in Houston.

If you'd like to see more from "If Cities Could Dance",

click to the left.