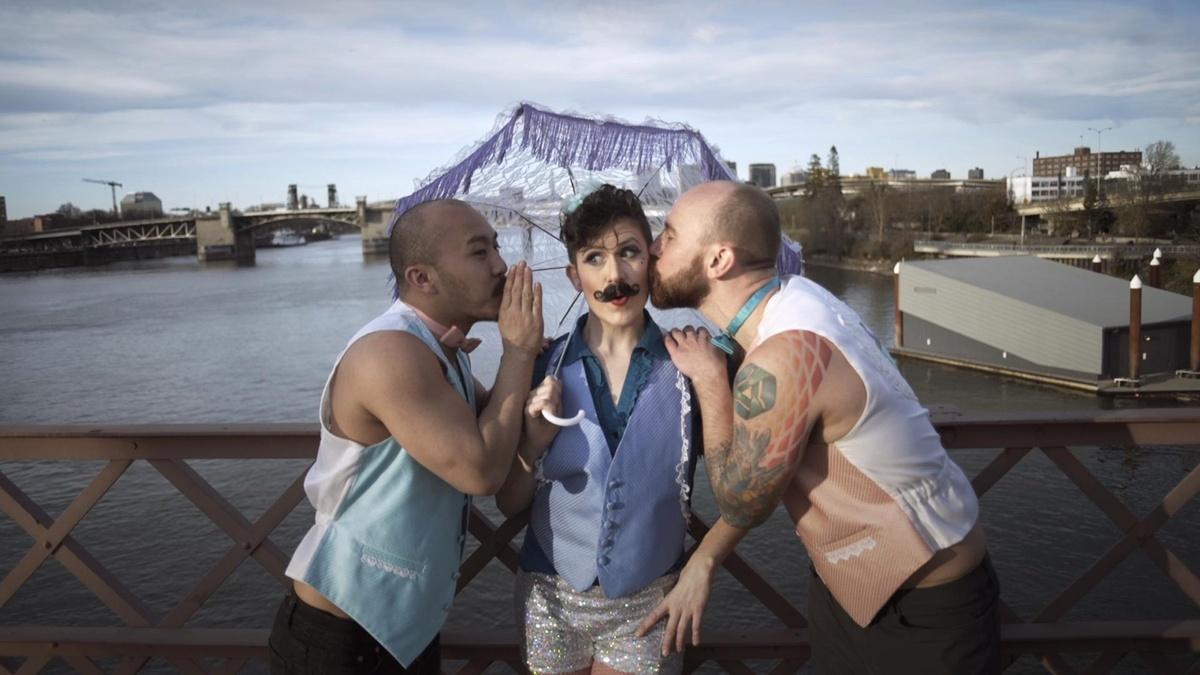 S1 E5 | FULL EPISODE
A Queer Circus Flies Over Portland
Portland is known for celebrating the eccentric, quirky and DIY, and Sir Cupcake's Queer Circus' members also embody that Pacific Northwest spirit. Watch their acrobatic antics in the streets, where they dance across the Hawthorne Bridge to the tracks of the Oregon Pacific Railroad and the city's Eastbank Esplanade.
TRANSCRIPT

- Portland is weird

so we get all woo-woo about stuff.

But as a performer, what I'm trying to do

is send my heart out into the audience

and bring them into my story.

Well, hello cupcakes!

We are Sir Cupcake's Queer Circus!

My name is Jack StockLynn.

I am a transgender circus performer,

and I specialize in dance trapeze.

Circus has really taken ahold

here in the Northwest and in Portland.

I am creating a different circus world.

As a performer, I'm so very rarely cast

in roles that reflect my gender identity.

In struggling with that, I started making my own shows.

And one of the really nice things about circus

is that you can take it anywhere,

even to people's backyards.

My original training was as a clown.

From that, I saw other circus things.

I was like, "Oh, I wanna dance in the air. I wanna be up there.

I wanna do that."

Something that seems impossible and totally fantastical.

I think for the queer community seeing memb ers

of our own community being superhuman

is really, really important.

I literally get to fly, like, wind in my hair,

breeze blowing, and that is fantastic.

- One of the things I appreciate about Jack

is that he encourages everyone to dial up

the most authentic version of themselves.

And so that gives us some safety that we can be

as weird and crazy and queer as we want.

- This is us, and we're gonna go for it.

And for the city, I just think it's a really good thing

to say, "Hey, there are communities out there

that identify this way,"

that I don't really find in very many other places."

- Part of what drew me to Portland,

I wanted to be in a city where

there was a big queer community.

And also a place that had space and opportunities

for artists.

But I am really concerned

about forces of gentrification

that are stripping away some of the parts

that were making it easy to be an artist in Portland.

I just have to figure out my own way to push back.

And to raise other voices,

so that we're all there together.