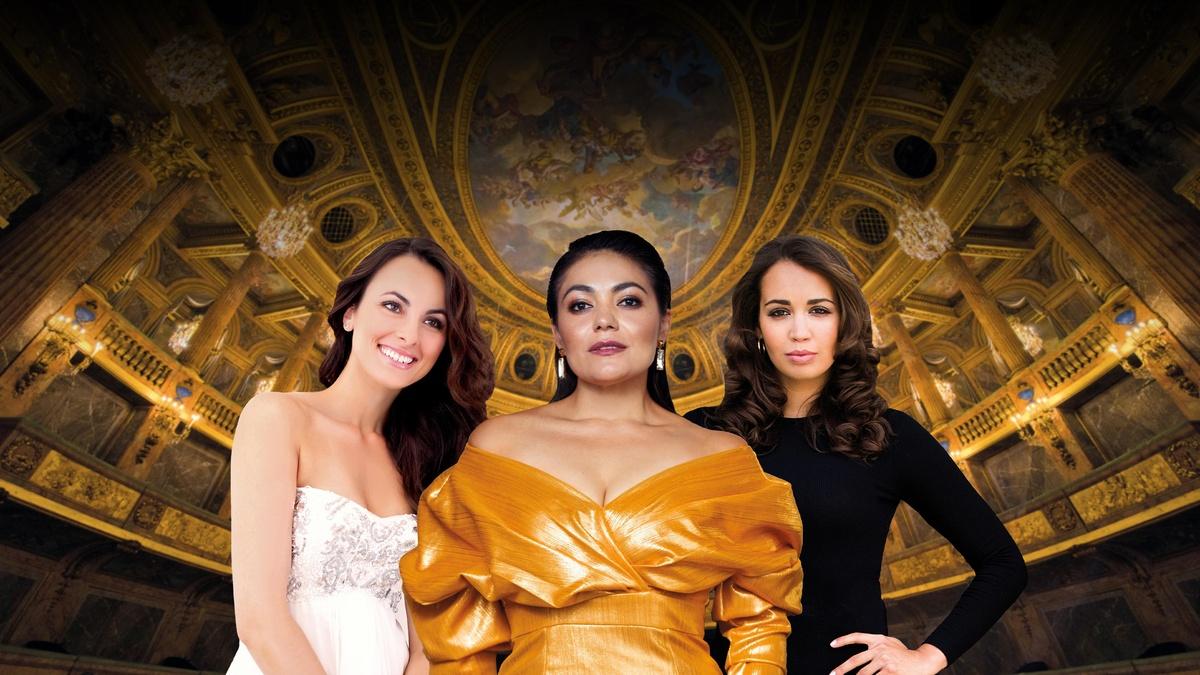 S49 E5 | PREVIEW
Three Divas at Versailles Preview
Three-time GRAMMY winner Isabel Leonard joins Nadine Sierra and Ailyn Pérez to perform timeless selections by Mozart, Offenbach and Bizet including "Voi che sapete" and "Belle nuit, ô nuit d'amour" along with beloved songs like "Bésame Mucho" and "Cielito Lindo." The concert was recorded in May at the Royal Opera of Versailles in France and Met Opera soprano Christine Goerke hosts.
TRANSCRIPT

From the Opera Royal in Versailles comes a sisterhood of singers,

Isabel Leonard, Ailyn Pérez,

and Nadine Sierra who performed beautifully in

solos,

but have the most fun singing together in duets and trios.

For the joy of singing,

look for Three Divas at Versailles from Great Performances at the Met.