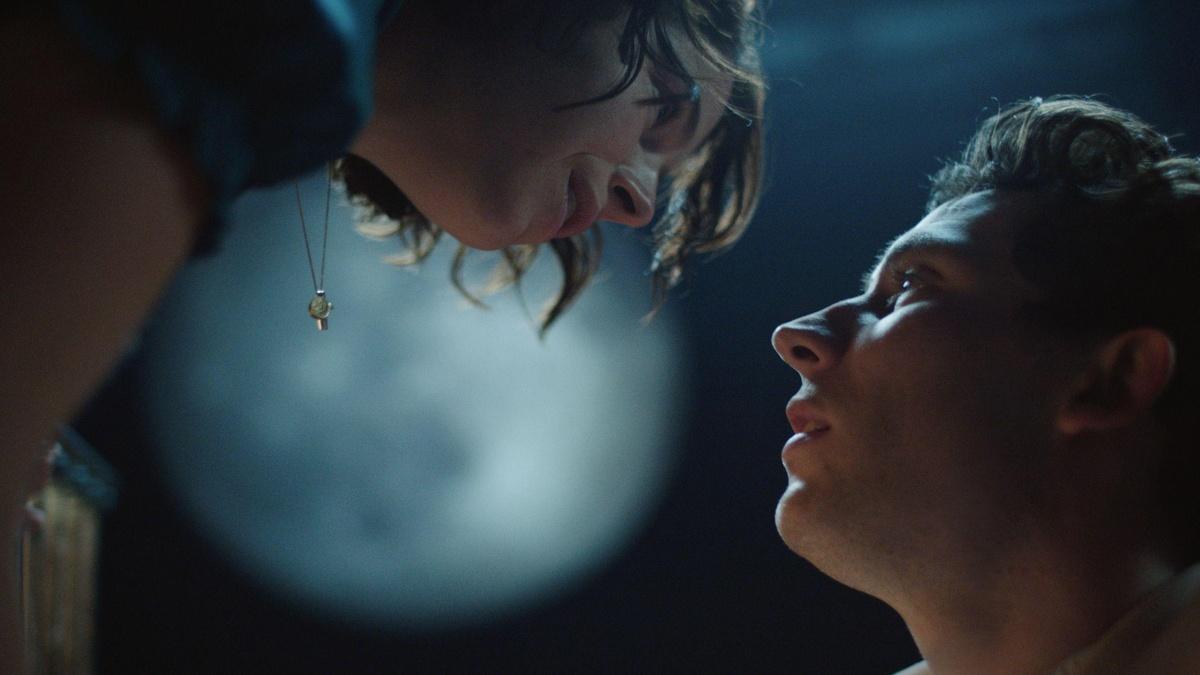 S48 E17 | PREVIEW
Romeo & Juliet Extended Preview
This stylized film of Shakespeare's masterpiece from the National Theatre celebrates the theatrical imagination. In this contemporary retelling, a company of actors in a shuttered theater bring to life the tale of two young lovers who strive to transcend a world of violence and hate. Josh O'Connor and Jessie Buckley star as Shakespeare's immortal star-crossed lovers.
TRANSCRIPT

- [Mercutio] I talk of dreams, too secret and too close.

- [Juliet] Come, civil night, come.

- [Romeo] Give me my sin again.

(dramatic music)

- Two households, both alike in dignity,

in fair Verona, where we lay our scene,

from ancient grudge break to new mutiny,

where civil blood makes civil hands unclean.

- [Romeo] She's a Capulet.

- [Nurse] His name is Romeo, and a Montague.

- [Romeo] I have been feasting with mine enemy.

- [Juliet] Dost thou love me?

- [Romeo] By yonder blessed moon I vow.

- [Juliet] My bounty is as boundless as the sea.

- Let Romeo hence in haste.

Else, when he's found, that hour is his last.

(music builds)

- Can I go forward when my heart is here?

- Shame come to Romeo!

- [Juliet] Shall I speak ill of him that is my husband?

- Peace!

- Peace! I hate the word.

- Will you walk?

(screaming)

- [Juliet] Love will give me strength!

(music builds)

- [Juliet] Give me my Romeo.