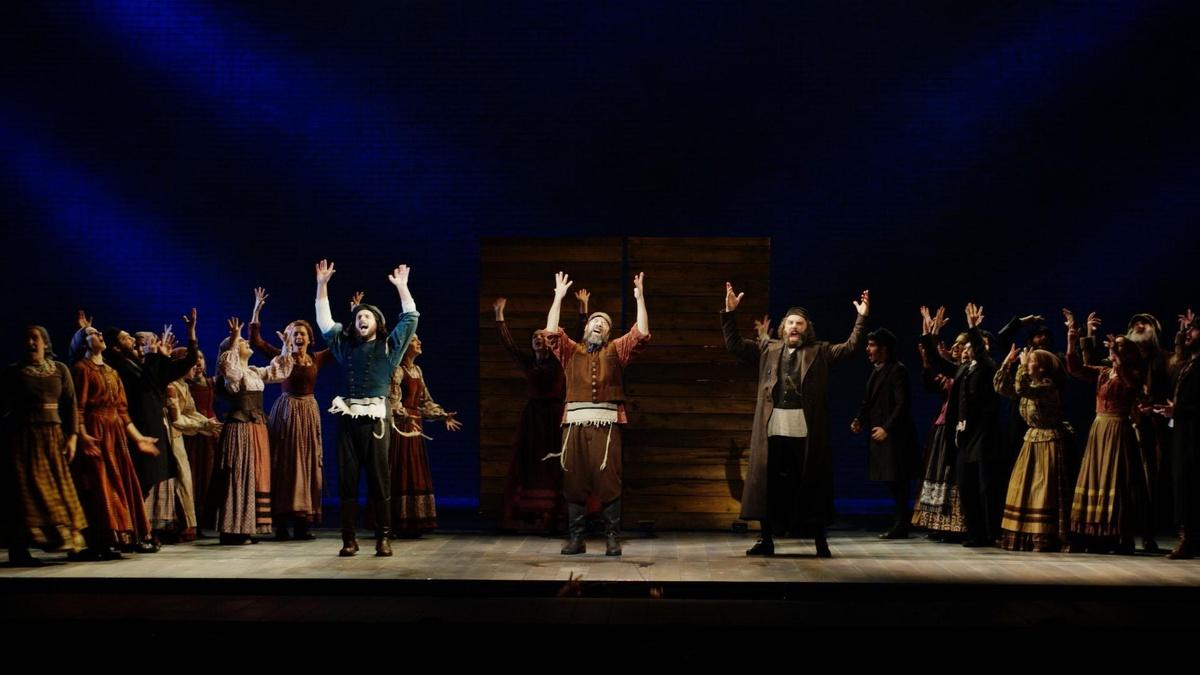 S48 E7 | CLIP
The Origins of "Tradition"
Jerry Bock, Sheldon Harnick, Austin Pendleton, and Hal Prince speak about the choreography, staging, and origins of the classic opening number, "Tradition."
TRANSCRIPT

Sheldon Harnick: We had regular meetings and Robbins would say,

'What is this show about?' And we would say,

'Well it's about this dairy man and his five marriageable daughters.'

He'd say, 'No, that is not what gives these stories their power.'

Hal Prince: Ultimately, we said, 'Oh for God's sakes Jerry it's about tradition isn't it?'

And Jerry said, 'Write that!'

♪ Tradition, tradition

That unlocked everything that the show needed.

It was like an education for people like me,

about what that society was like, what a shtetl was like.

♪ And who does mama teach to mend and tend and fix ♪

♪ Preparing me to marry whoever ♪ papa picks

♪ The daughters

Austin Pendleton: He [Robbins] had demanded they write the opening number, "Tradition."

And then for the first eight weeks of directing the show in New York,

in a rehearsal hall, he wouldn't stage it.

And everybody was saying Jerry you have to stage the opening. He just wouldn't,

and then one day he staged it in half an hour.

Gary John La Rosa: His choreography is simple and yet beautiful.

It's great storytelling. The use of circles was really important to Jerry.

The circle of Tevye's family is the innermost circle and then

there was the circle of the villagers in Anatevka in the shtetl.

And then the bigger circle is the Jewish people.

Jerry chose to make sure every character on stage had a name.

There were over 40 cast members.

And every single villager had a name, because they all mattered,

and they were all part of the circle of the village.

Jerry Bock: And I think with that in mind he began to imagine a circle of tradition.

That eventually began to splinter and, ultimately, became disappearing in parts to various places.