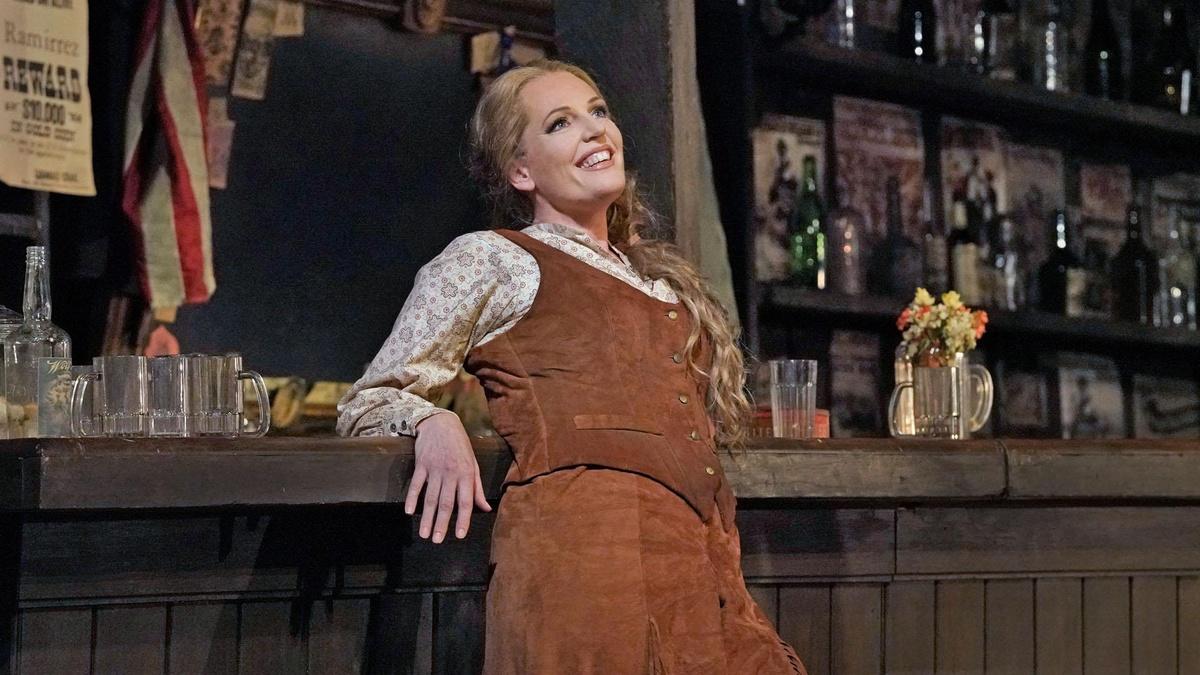 S46 E17 | PREVIEW
La Fanciulla del West Preview
Watch Puccini's blazing love story set in the Wild West, based on David Belasco's play "The Girl of the Golden West," starring Eva-Maria Westbroek and Jonas Kaufmann. Marco Armiliato conducts.
TRANSCRIPT

In this goldrush town, Minnie serves the booze, preaches the Bible, plays poker and knows

how to shoot.

She's the girl of the golden west,

caught between the bandit who loves her and the sheriff who wants her,

in the Puccini opera the Met commissioned over 100 years ago as its first ever world premiere.

Starring Eva-Maria Westbroek, Jonas Kaufmann and eljko Lu i ,

meet La Fanciulla del West on Great Performances at the Met.