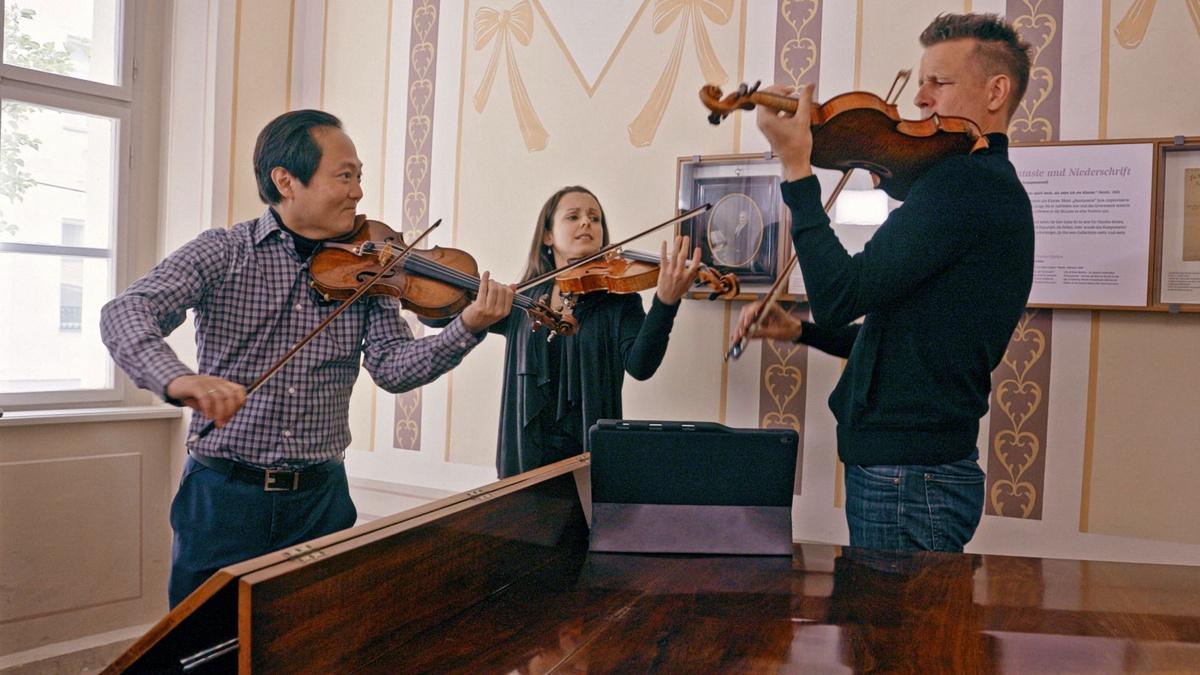 S48 E2 | PREVIEW
Haydn: King of Strings Preview
Explore the work of famed composer Joseph Haydn's career with host Scott Yoo and featured guest artists as he discovers how Haydn borrowed folk music from Scotland, Hungary and Austria to create his famous "Emperor Quartet."
TRANSCRIPT

[music begins]

I'm Scott Yoo. Come with me across Austria and Hungary, London and Charleston with Geoff Nuttall.

Geoff Nuttall: If you're in a string quartet, Haydn's the man.

Joseph Haydn

Geoff Nuttall: Haydn didn't everything first and better.

He created the string quartet.

A real melting pot of different cultures.

[bagpipes playing]

Discover how Haydn became the "King of Strings."

From the music series, "Now Hear This" on "Great Performances."