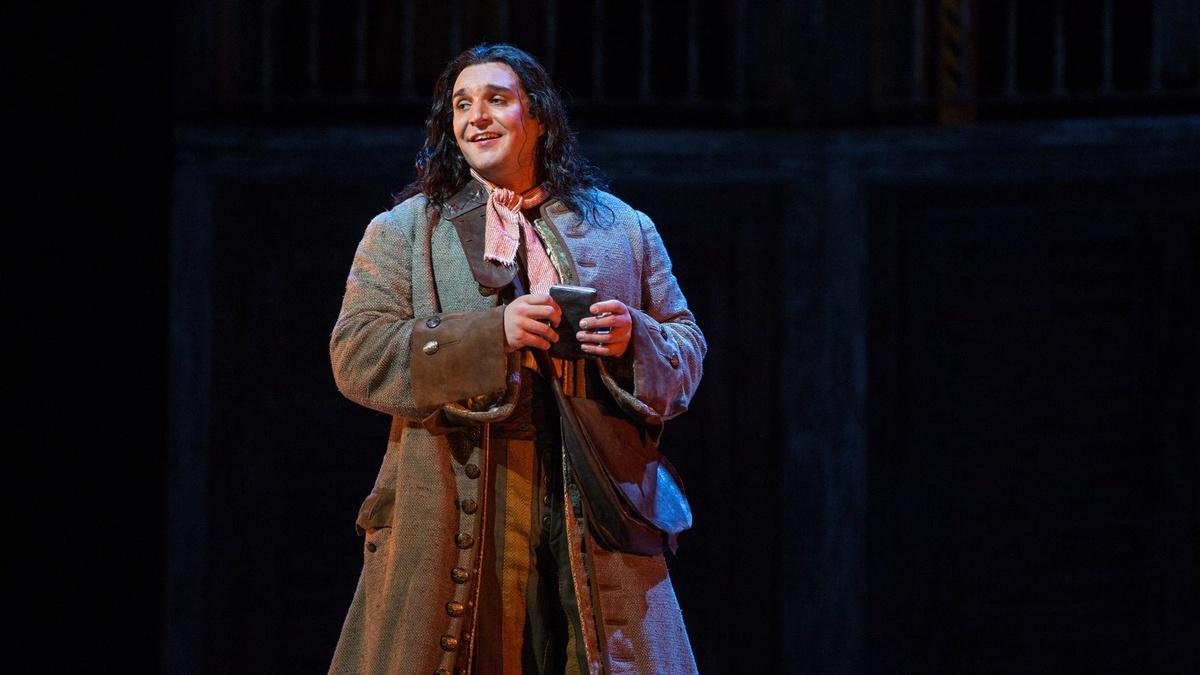 S44 E15 | PREVIEW
GP at the Met: Don Giovanni - Preview
Charismatic baritone Simon Keenlyside stars as the title character in Don Giovanni, bringing his acclaimed interpretation of the role to Great Performances at the Met for the first time. Met Principal Conductor Fabio Luisi conducts Tony Award-winner Michael Grandage's staging of Mozart's masterpiece. The opera airs Sunday, February 19 at 12 p.m. on PBS (check local listings).
TRANSCRIPT

NARRATOR: Meet the original man who loved women.

Thousands of women, who can't

resist him, even after they learn he's

an insatiable scoundrel.

Great Performances at The Met

presents Mozart's Don Giovanni.

The acclaimed Simon Keenlyside stars

in the dynamic Michael Grandage

production, conducted by Fabio Luisi.

Look for Don Giovanni

on Great Performances at The Met.