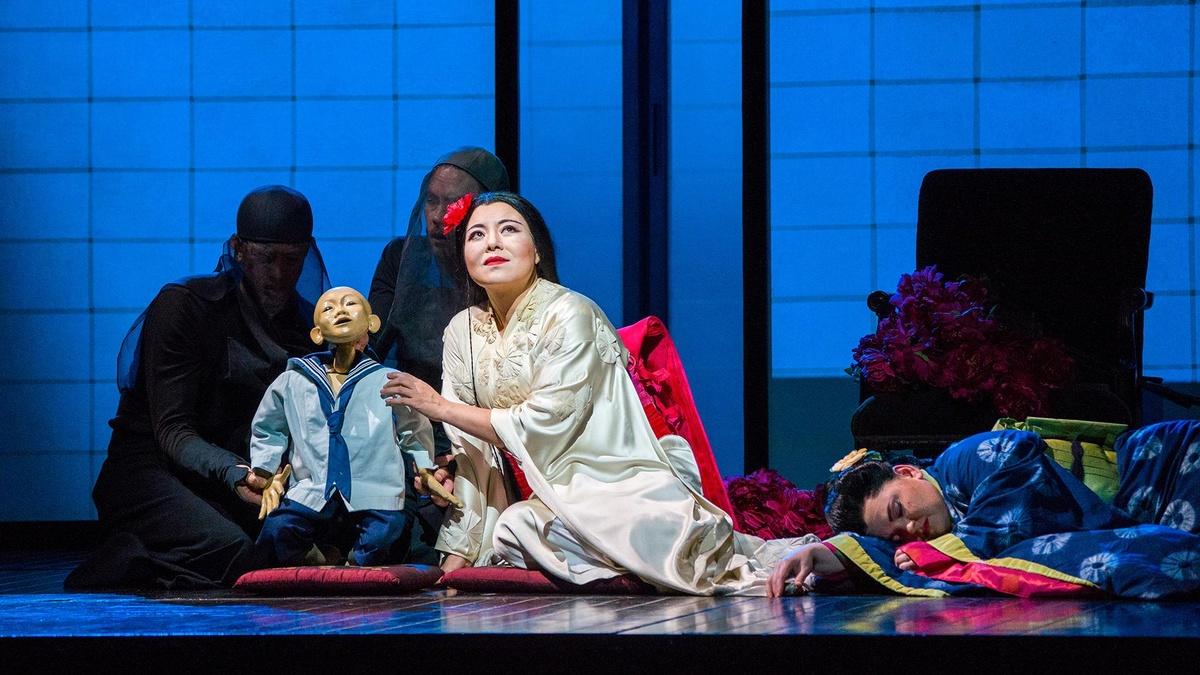 S47 E16 | PREVIEW
GP at the Met: Madama Butterfly
Soprano Hui He plays the tragic title role with tenor Bruce Sledge as the naval officer who abandons her in Puccini's classic masterpiece. Pier Giorgio Morandi conducts Anthony Minghella's sweeping production.
TRANSCRIPT

She thought it would last forever, but he betrayed her trust and broke her heart.

"Great Performances at the Met" presents Puccini's heart-rending love story:

"Madama Butterfly." Hui He, Bruce Sledge, Elizabeth DeShong, and Paulo Szot star

in this acclaimed and stunning production. Spectacularly theatrical

look for "Madama Butterfly" only on "Great Performances at the Met."